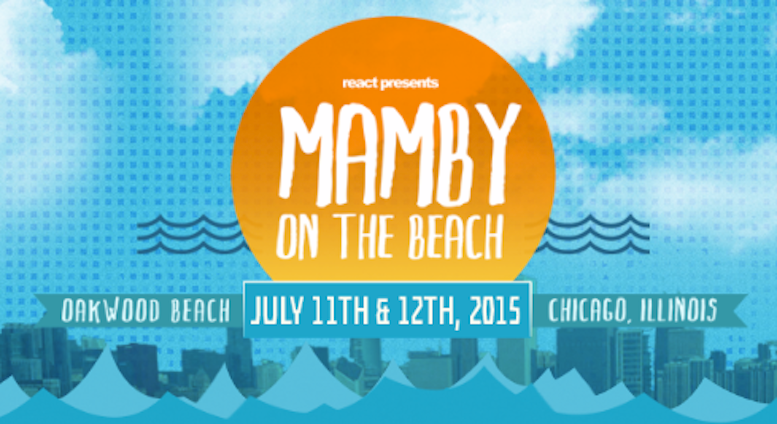 Festivals on the beach are usually one of a kind. In Chicago, that beach is on the shores of Lake Michigan and is really one of a kind. Mamby on the beach provides attendees with a once in a lifetime experience, all while partying in the heart of Chicago, at the beach. Seriously, how much cooler could it get? Well, check the lineup and schedule below and you'll see, since there is music involved too, good music at that.
With incredible artists ranging from the midwest debut of Zhu, to Art Department, to the stylings of Empire of the Sun, and the funk of Cherub, there is truly something for everyone. Personally, I'd see Zhu, and then wander around for a few minutes of as many sets as possible because this lineup is one of the most diverse I have ever seen. Each stage has a different feel and each hour you are guaranteed to hear something new. Don't forget one of my favorites, Route 94 who always throws down incredible sets. And then there is Louis The Child. WE MET THEM. Not only are they super funny, but damn they know how to play and show everyone a good time; that's an early set though so GET THERE EARLY.
Not to mention all of those after parties and convenient ways to get to the beach. With three stages, The Tent, The Beach House, and The Main Stage, everyone will be able to find something they enjoy. Oh, and then it goes for another day, the 12th. Oakwood Beach should be the party spot of all Chicago this weekend as the music will be loud, the water (warm? Chicagoans help me out here), and the atmosphere, one of a kind.
You can still get your tickets here if you're late to the party, but don't be late on Friday as you will be truly missing out. Enjoy yourselves at Oakwood Beach for Mamby On The Beach this Friday and Saturday!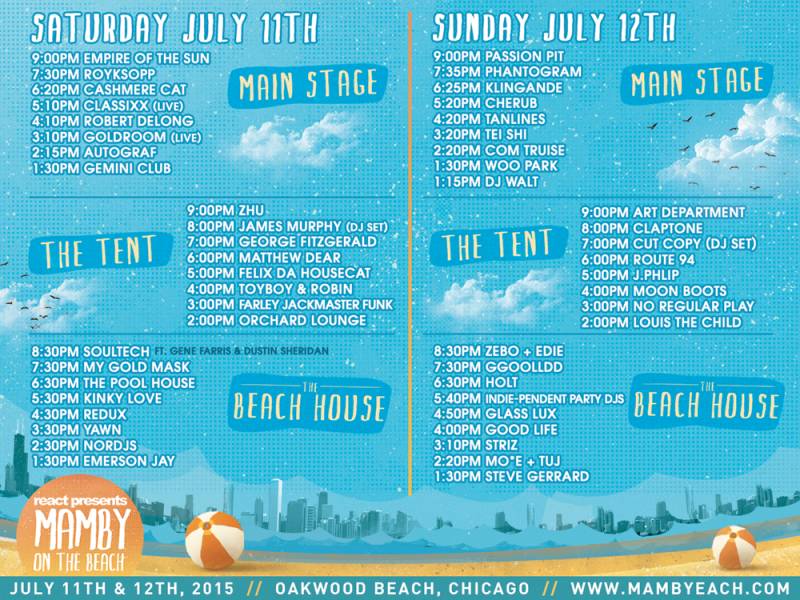 Leave a Reply