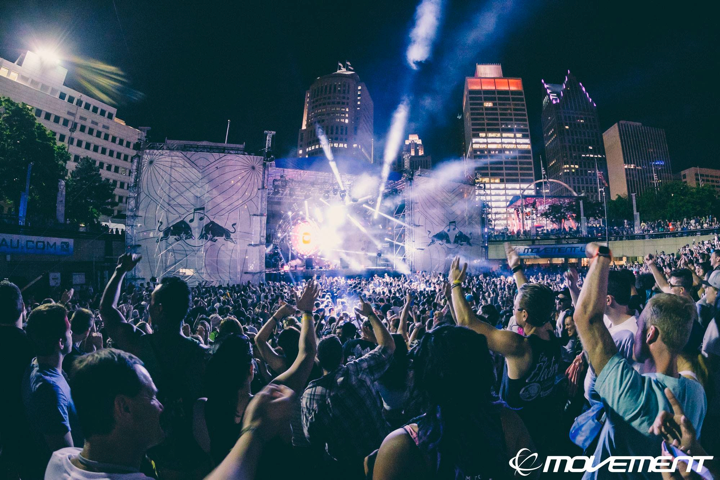 As we tumble out of spring and into summer, that can only mean one thing to us ravers around the world, festival season is upon us. When Memorial Day weekend rolls around, every techno loving Detroit-er checks their calendar and knows Movement is right around the corner. Its great to have such an amazing festival take place right where EDM was arguably started.
In a matter of days, thousands upon thousands of people from all over will be gathering under the Detroit skyline in Hart Plaza for Movement Festival. This year, Movement boasts a very techno heavy lineup that stays close to the roots of the Detroit electronic music scene. There is definitely a large amount of diversity with headliners such as Disclosure, Griz, DJ Snoopadelic, Dog Blood, Richie Hawtin, and MK. I am definitely most excited to see Dog Blood out of all of the headliners. The craziness of Skrillex and the deep dirty techno that Boys Noize has to offer will surely make for a memorable set.
I'm very curious too see how DJ Snoopadelic aka Snoop Dog, will fit into all of this. There are going to be several back to back live sets over the course of the weekend with some of Detroit's most iconic talent. This is something I believe is becoming more popular at festivals now, but it's good to see Movement put that to work and go along with the common trend. The ability to stay true to Detroit's techno roots, add an abundant amount of local talent, and still add diversity is what truly sets Movement apart from the rest. With abundant after parties running through the night, Movement weekend is truly something very special.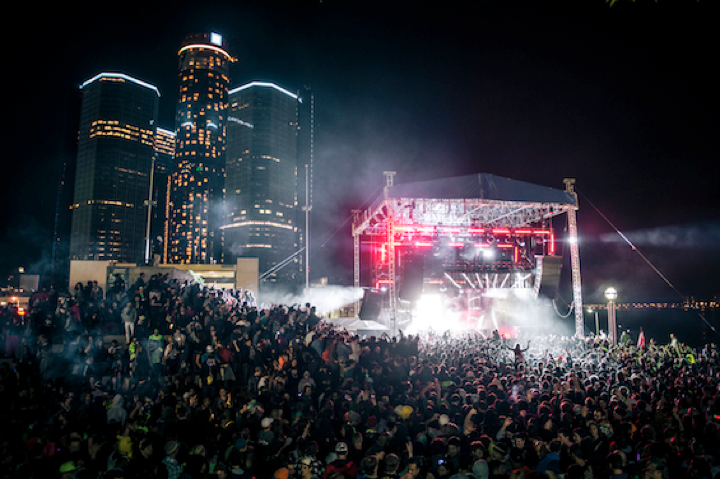 Being from the Detroit area, I can tell you for a fact that this is the most anticipated edition of Movement ever. Talking to my good friends about the festival this year has made me realize something; everyone seems to have their own unique reason why they are so excited for Movement. Whether it's the headliners, local acts, after parties, the people, or the other various festivities that take place during Movement, there are plenty of reasons to keep music fans of all types happy. With Movement now in its 15th year, it has the incredible capability to keep people coming back, and bring new comers like myself, to the festival. This will be my first full weekend at Movement and I cannot find one reason to say that this won't be one of the best experiences of my life.
The city of Detroit will be completely devoted to the festivities going on this weekend, which really gives it that hometown edge that I love. I cannot wait to see the city of Detroit and its people at its finest for Movement Festival this weekend.
See you at Movement!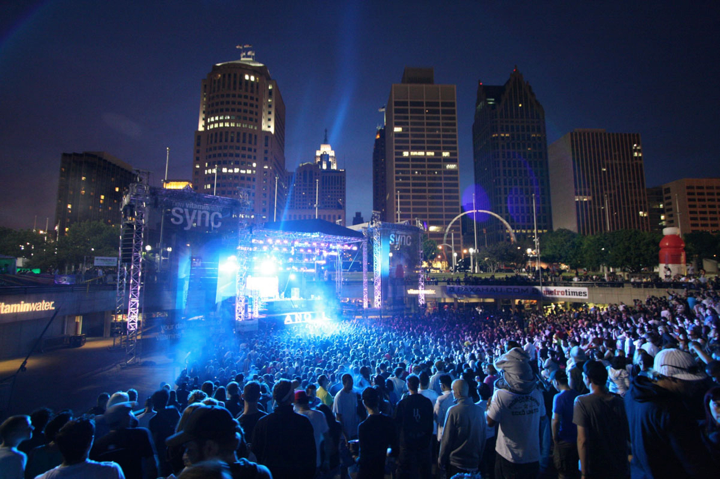 Leave a Reply