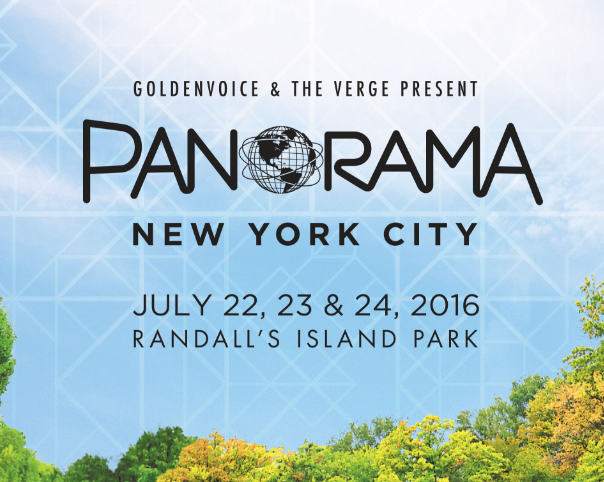 In just one week I will be heading to Randall's Island Park in order to relax at one of the most diverse festivals I have ever attended. The mix of music and visual arts that will be available at Panorama Music Festival is going to ensure an amazing time.
I have, as of right now, picked 15 arts that I want to see over the weekend. I picked bands, producers and hip-hop artists that I hope I will be able to at least catch part of a set for. I also plan on attending the LAB experience to see what the artistic style of New Yorkers is.
Here is the breakdown of artists I hope to see with their set time and stage location:
FRIDAY
Major Lazer, 6-7pm, Panorama Stage
Netsky (live), 7:40-8:35pm, The Parlor
ScHoolboy Q, 8:20-9:20pm, The Pavilion
DJ Khaled, 9-10pm, The Parlor
Arcade Fire, 9:15-11pm, Panorama Stage
SATURDAY
Anderson .Paak & the Free Nationals, 5:15-6:05pm, The Pavilion
Jai Wolf, 5:30-6:20pm, The Parlor
Flosstradamus, 6:35-7:30pm, The Pavilion
AlunaGeorge, 6:45-7:35pm, The Parlor
Kendrick Lamar, 9:20-11pm, Panorama Stage
SUNDAY
Flatbush Zombies, 2:15-2:05pm, Panorama Stage
SZA, 4:10-5:00pm, The Pavilion
Holy Ghost!, 7:55pm-8:45pm, The Parlor
A$AP Rocky, 8:10pm-9:00pm, The Pavilion
Even with these artists being the ones that I am looking forward to, I cannot wait to see what other artists fill my down time. A second person will be attending the event with me and she will have her own opinions to put onto the blog. Her focus will be more along the lines of the visual art and will be able to give you her opinion on that as well as some artists that we will see.
Until next week, I will be catching up on some of the awesome tracks I will be able to here this weekend. Here are some examples:
[soundcloud url="https://api.soundcloud.com/tracks/231782838″ params="color=ff5500&auto_play=false&hide_related=false&show_comments=true&show_user=true&show_reposts=false" width="100%" height="166″ iframe="true" /]
[soundcloud url="https://api.soundcloud.com/tracks/271399277″ params="color=ff5500&auto_play=false&hide_related=false&show_comments=true&show_user=true&show_reposts=false" width="100%" height="166″ iframe="true" /]
[soundcloud url="https://api.soundcloud.com/tracks/256118442″ params="color=ff5500&auto_play=false&hide_related=false&show_comments=true&show_user=true&show_reposts=false" width="100%" height="166″ iframe="true" /]
[soundcloud url="https://api.soundcloud.com/playlists/167216246″ params="color=ff5500&auto_play=false&hide_related=false&show_comments=true&show_user=true&show_reposts=false" width="100%" height="450″ iframe="true" /]
Leave a Reply