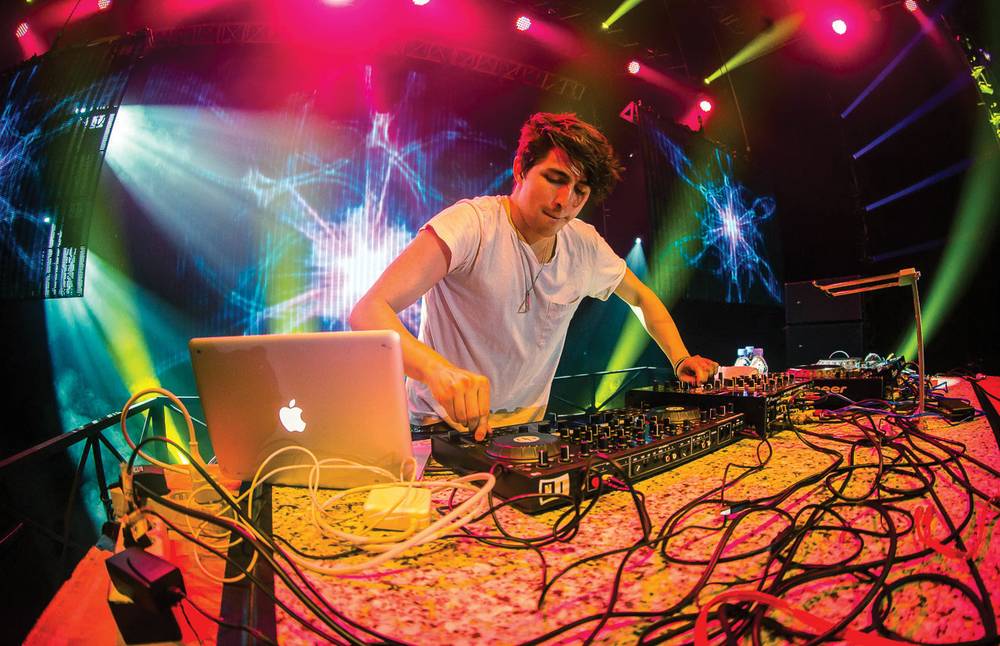 It's that time of year again, the ghouls and goblins all come out and dance music fans find their favorite fright festival to attend. This year, for those in Colorado, there are a few to choose from, but it is no contest when Porter was announced for Haunted Fest in Boulder. He has been here twice in the past year with his Worlds live setup, and this year his appearance is a Dj set that comes on the heels of his Worlds Remixes album.
With an astounding supporting cast from Sound Remedy, Minnesota, EXMAG, and Ananda, Haunted Fest is sure to appeal to large swathes of dance music fans. Lighting up Balch Fieldhouse at the CU Campus on the eve of Halloween, the costumes will surely come out as fans wait anxiously for an incredible Dj performance from Porter Robinson. You can check out a 2 hour BBC Radio 1 mix from Porter that may sound a little like his Dj sets (I've never seen one personally) and there is also a few of his Worlds remixes below you absolutely need to check out.
Worlds was one of the best albums of 2014 and this remix album is unquestionably one of the best remix albums ever. The heart and soul that went into Worlds clearly comes through with the remixes that Porter selected to be a part of the official album. Check out a few below along with the BBC Radio 1 mix and make sure you snag tickets before they surely sell out!
Leave a Reply