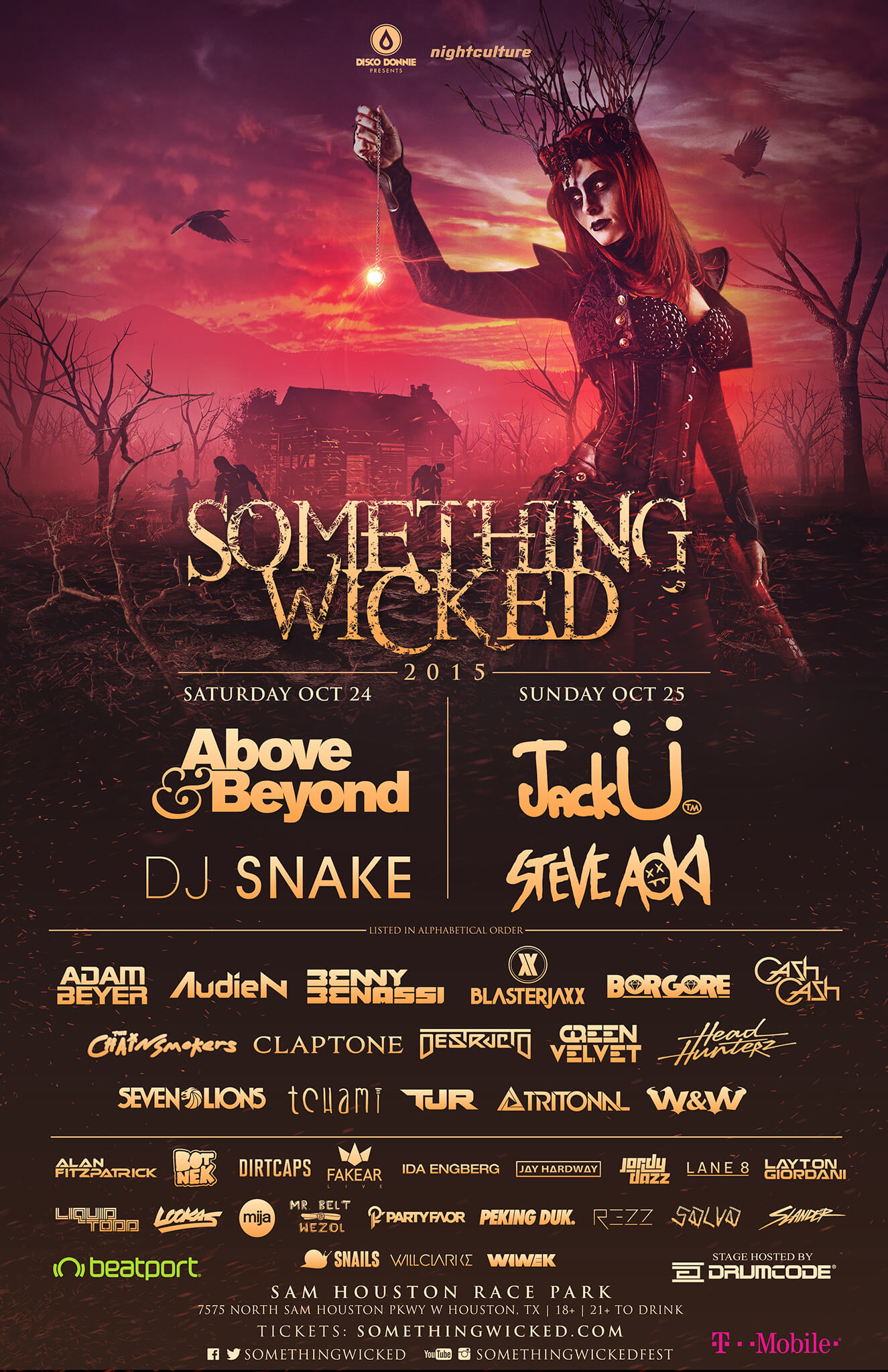 With Halloween just around the corner, comes all of the fall festivals that we've all been waiting for. If you haven't already, now is the time to get your costumes together and your tickets taken care of for this year's Something Wicked festival. Though it is only its second year, this festival looks to be no underdog.
This festival may not be for the faint of heart, it is called Something WICKED after all. Check out their official trailer for this year's festival and you'll know what I mean. Get ready to be thrilled and chilled as this Halloween event is sure to impress. Something Wicked will be at the Sam Houston Race Park in Houston, TX, October the 24th and 25th (Saturday and Sunday). This festival is 18+ and without campgrounds for festival-goers, so leave your kid brother and your tent at home for this one!
Headliners include familiar faces such as Jack Ü, Steve Aoki, Above & Beyond, and DJ Snake. Personally, some artists I find myself the most excited for include Lookas, Snails, Party Favor, and Mija, a girl that can really throw down. Be sure to check out the locals whenever you've got some free time wandering around. I've definitely seen some gems at festivals with maybe a couple dozen people out at the stage, but you bet your ass all of them are straight GETTIN' IT. With the release of the main stage schedule today, all of the stage schedules are now available on the festival's webpage so you can start putting together your own!

Steve Aoki & Borgore- Phenomena

DJ Snake- Middle

Jack Ü & Snails- Holla Out

Lookas- Voyager

Party Favor- Booty Loose
Leave a Reply