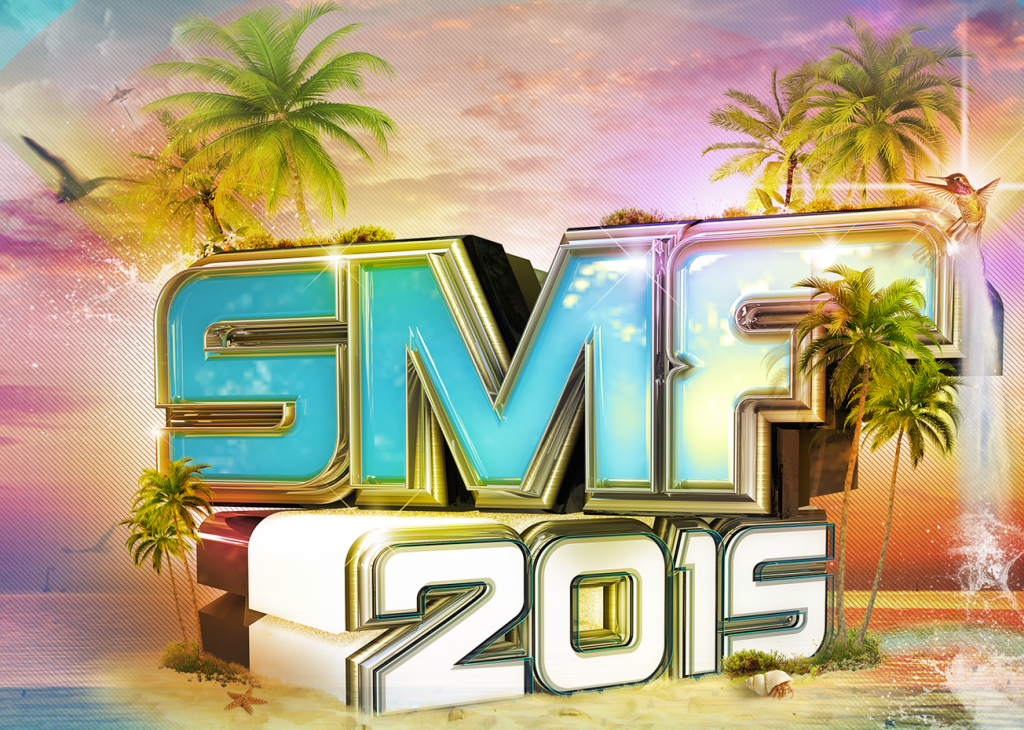 First off, I have never been to Tampa, nor have I ever been to a music festival on the East Coast. Through Twitter I have had the pleasure of meeting people from around the country and we all talk about the festivals we want to attend and then how they are in terms of the lineups, the people, the vibes, and the overall experience. Since I have yet to attend a festival East of Chicago, I thought seeing some of my friends from Tampa and being able to experience an East Coast festival all in the same trip would be perfect.
The lineup for Sunset Music Festival (SMF) could not be better for someone looking to experience a very diverse array of electronic music. The three main headliners all specialize in something different, Tiesto with house, Skrillex with dubstep, and Armin with trance. Being a fan of these three genres allows me to see some of the biggest names in electronic music all in one weekend, not something that is usually possible outside of EDC or Ultra.
More than just the big names, I am really excited to see the artists that aren't well known or are just starting to make a name for themselves. One of my favorites, Route 94, I was able to see at Phoenix Lights in Arizona earlier this year and he had an incredible set. I'm sure he will bring the same high energy to his set at SMF and help to get his name out there.
Another artist I am looking forward to seeing is Porter Robinson. Having seen him on his World's tour last September in Denver, his live set includes Porter singing and playing on a one of a kind booth. He has just released an incredible remix of Nero's track "The Thrill" that gives a great representation of what Porter can do with any song. His live set at SMF should be one to see as he pours his heart and soul into everything he does.
While big name artists are always fun to see as they know exactly how to get the crowd going, wandering from stage to stage in the earlier parts of the day allow for attendees to see a side of dance music that some people completely ignore. There is a reason every festival has artists early in the day and at these sets you can see the passion and talent that will one day take over the dance music scene. Artists like Kove, Mako, Mija, Trippy Turtle, Astrix, Arctic Moon, SNBRN, and Solarstone may just be the sets you enjoy most from the weekend. Make sure you stop by each stage and stay for a few songs. I know I will be, discovering new artists is one of the greatest things about dance music, there are so many out there and who knows, you may find the one that makes exactly the music you want to listen to.
When looking at the lineup below I see something for everyone as genres like trap, dubstep, trance, deep house, future house, progressive. and everything in between are represented. You can find set times for the Eclipse stage, and the Horizon Stage, and don't forget to get your schedule all set up before Saturday!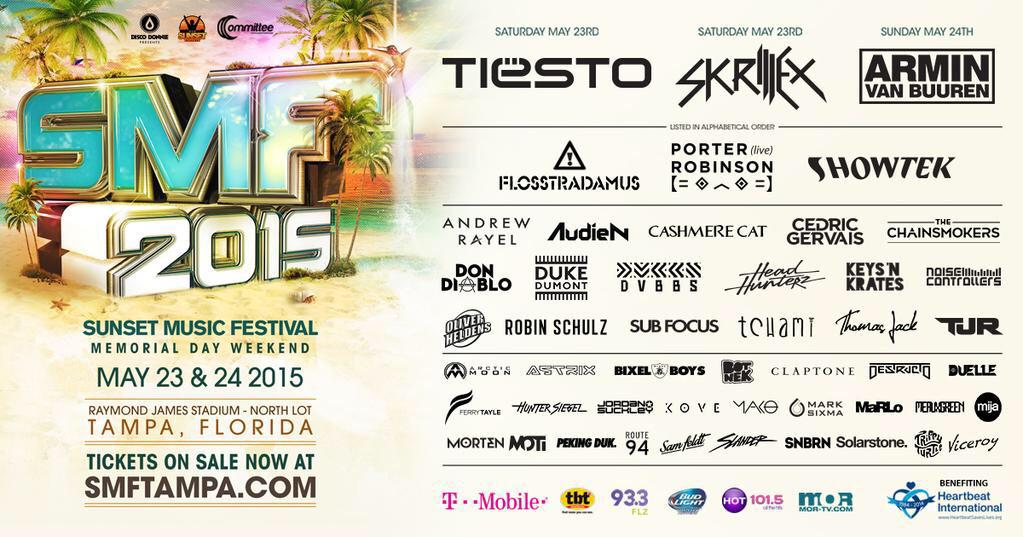 Something I have not seen work well at a festival before is communications on site. Generally, cellular networks become a problem with large crowds and last year, EDC attempted to use Snapchat to allow attendees to interact with one another. The attempt failed miserably, but SMF is trying something new with renewed hopes of success. Firechat is an app that works for android and iOS devices that does not use wifi or data, but rather has cellphones create their own peer-to-peer network that allows users to chat in a dedicated SMF chatroom with other attendees and even artists!
I cannot wait to try this out and see its success translate to other festivals in the future. Here is a link to download the app and help all attendees make this messaging app a resounding success!
Check out a few of my favorite tracks from artists who will be performing at SMF this year!
Tiesto
[soundcloud url="https://api.soundcloud.com/tracks/200843678″ params="auto_play=false&hide_related=false&show_comments=true&show_user=true&show_reposts=false&visual=true" width="100%" height="150″ iframe="true" /]
Porter Robinson
[soundcloud url="https://api.soundcloud.com/tracks/200818581″ params="auto_play=false&hide_related=false&show_comments=true&show_user=true&show_reposts=false&visual=true" width="100%" height="150″ iframe="true" /]
Duke Dumont
[soundcloud url="https://api.soundcloud.com/tracks/204158287″ params="auto_play=false&hide_related=false&show_comments=true&show_user=true&show_reposts=false&visual=true" width="100%" height="150″ iframe="true" /]
Don Diablo
[soundcloud url="https://api.soundcloud.com/tracks/205125077″ params="auto_play=false&hide_related=false&show_comments=true&show_user=true&show_reposts=false&visual=true" width="100%" height="150″ iframe="true" /]
Oliver heldens
[soundcloud url="https://api.soundcloud.com/tracks/205096759″ params="auto_play=false&hide_related=false&show_comments=true&show_user=true&show_reposts=false&visual=true" width="100%" height="150″ iframe="true" /]
Kove
[soundcloud url="https://api.soundcloud.com/tracks/203124566″ params="auto_play=false&hide_related=false&show_comments=true&show_user=true&show_reposts=false&visual=true" width="100%" height="150″ iframe="true" /]
Astrix
[soundcloud url="https://api.soundcloud.com/tracks/202833809″ params="auto_play=false&hide_related=false&show_comments=true&show_user=true&show_reposts=false&visual=true" width="100%" height="150″ iframe="true" /]
Tchami
[soundcloud url="https://api.soundcloud.com/tracks/203146151″ params="auto_play=false&hide_related=false&show_comments=true&show_user=true&show_reposts=false&visual=true" width="100%" height="150″ iframe="true" /]
Leave a Reply