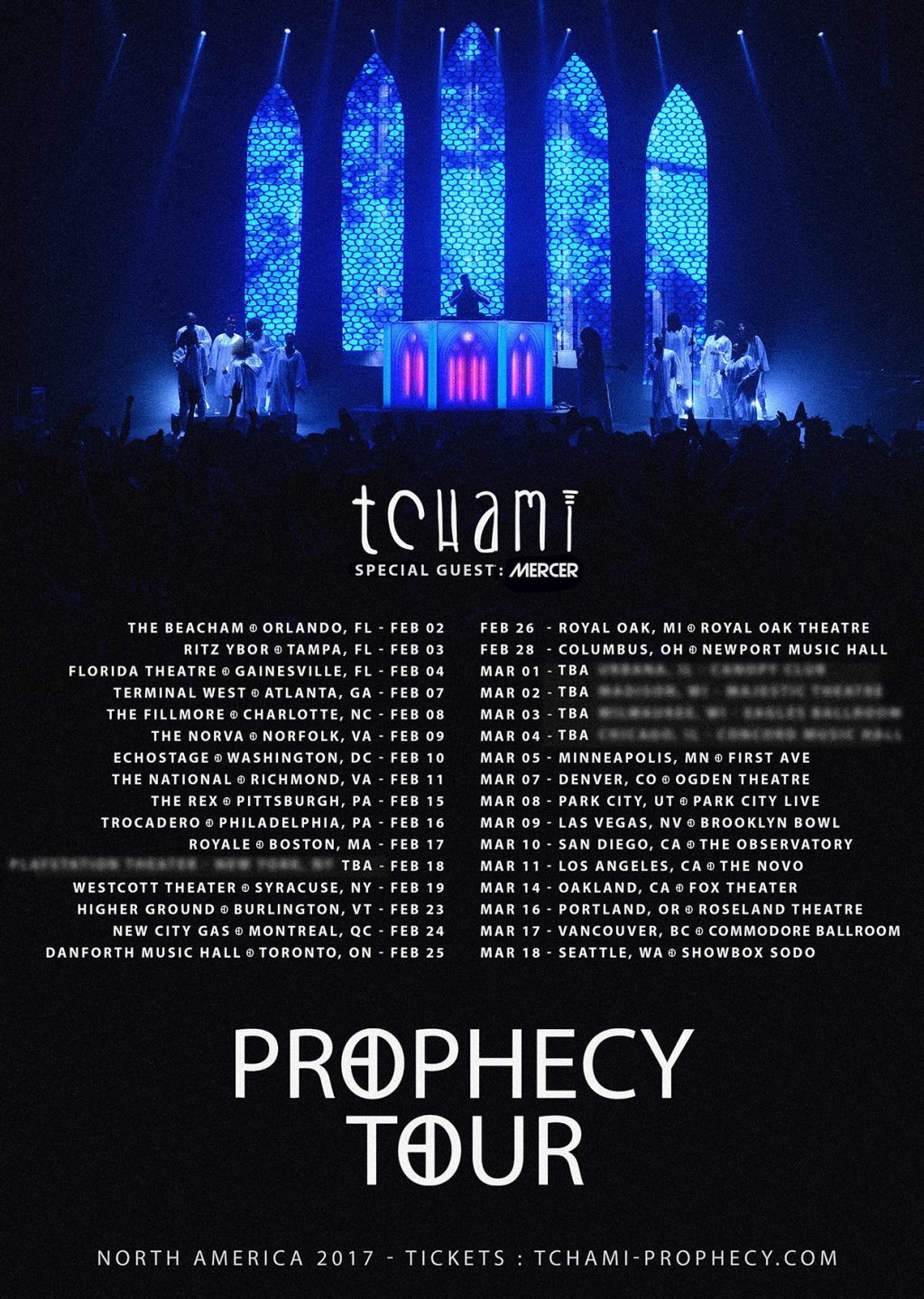 Tchami is one of those names that almost everyone instantly recognizes. From the dark and deep future house productions, to the clerical collar that accompanies performances, to the gospel-tinged tracks that show up in sets from time to time, Tchami is making moves and making fans move in ways that are seldom replicated. I am a huge fan of future house and each time a new Confession's mix is released, I've jumped at the chance to listen to another hour of solid house music.
As you can tell from the title and opening image, Tchami is touring, and Denver is one of those lucky dates bringing himself and Mercer to the Ogden Theatre on March 7th. The Prophecy tour references the track from Tchami and fellow Confession Records artist, Malaa; both of whom are well-known individually and for their collaborations. Easily one of my favorite tracks that Tchami has released, Prophecy displays the future house sounds to a listener's delight and gives the heavy bass we have come to love and shake our asses for. I know that each time I hear this track in his Essential Mix for BBC Radio1, I cannot help but get up and dance, regardless of the situation.
Below you'll find Confessions #5, a wealth of up and coming, classics, and surely some ID's that we just may hear on the Prophecy tour. There are still plenty of dates after Denver, but you better hurry, the tickets won't last long!
[soundcloud url="https://api.soundcloud.com/tracks/308128176″ params="auto_play=false&hide_related=false&show_comments=true&show_user=true&show_reposts=false&visual=true" width="100%" height="150″ iframe="true" /]
Leave a Reply