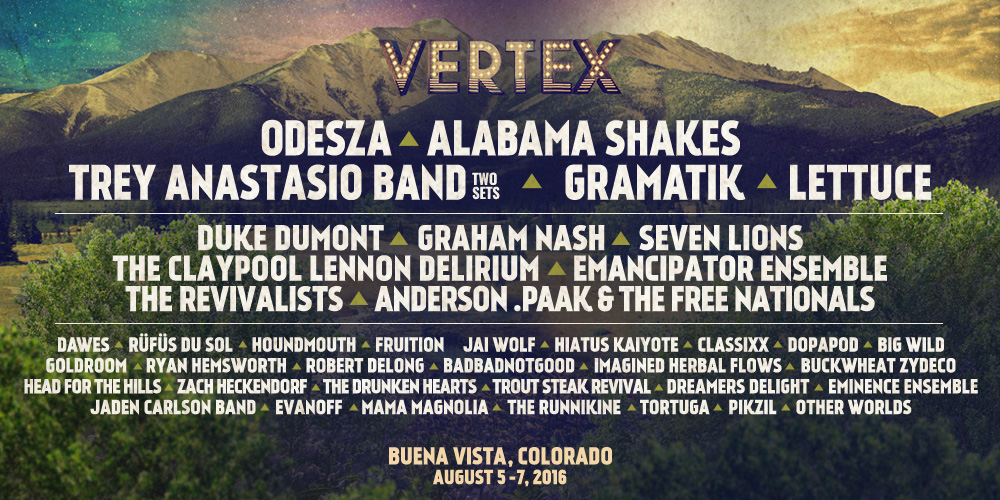 Escaping to the mountains of Buena Vista, Colorado, brings the arrival of a fresh festival for its 1st year: Vertex Music Festival. The location alone makes the trek completely worth it; with mountains on both sides of you and a beach nestled in between. Vertex truly brings the best of both worlds, and a pretty awesome lineup considering this will be the first year. The fest includes camping, field trips, hiking, and even disc golf! I am extremely excited to see what other hidden surprises and opportunities there are at this super unique fest. With the creators behind Electric Forest, I can only imagine what they have in store for us. They were even asked if Vertex could be compared to Electric Forest. Their answer:
"Even though Vertex is more of a mix of genres, it is still the cream of the crop"
-Jeremy Stein, festival producer
Safe to say Vertex will be one of a kind! Thinking about this remarkable venue gives me serious goosebumps. There will be three stages and areas for camping (a map has not been released yet), but this experience will be one to remember. Vertex is even offering an observatory for those that want to gaze into the stars with high-powered telescopes. Seriously awesome. The photos below can describe it a little better than I can (all found on Vertex Facebook page):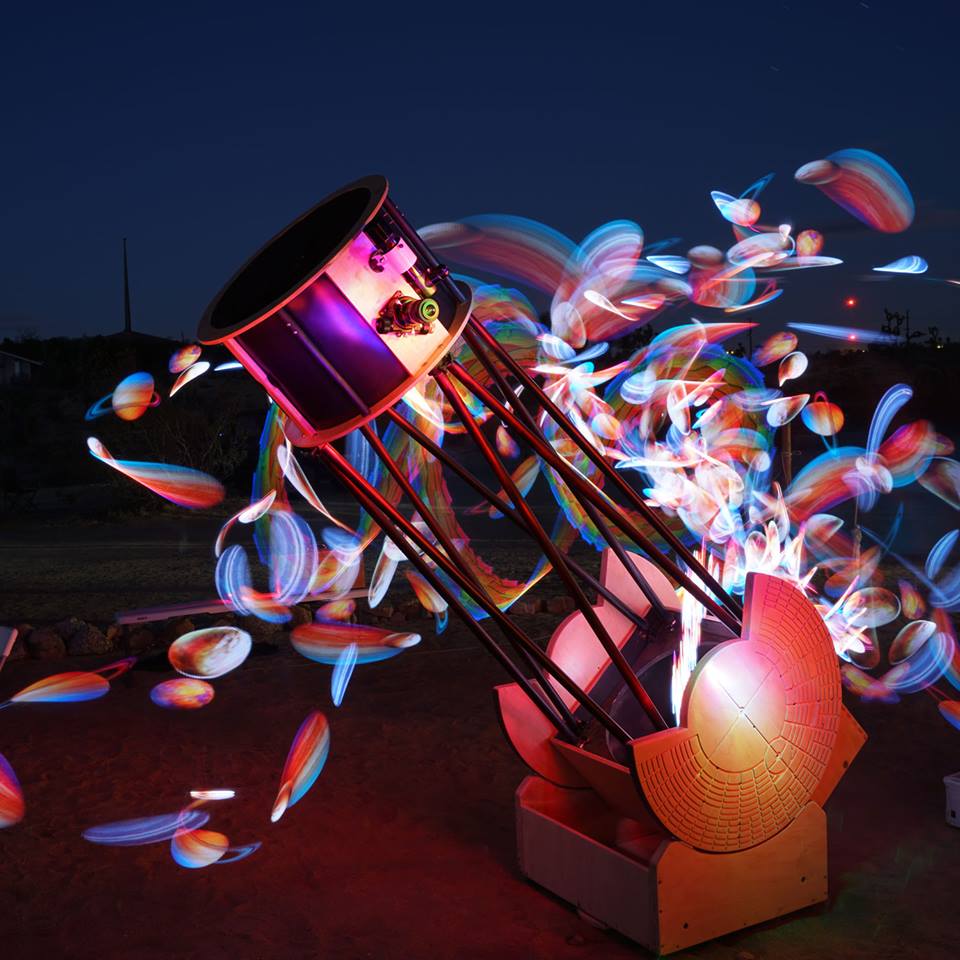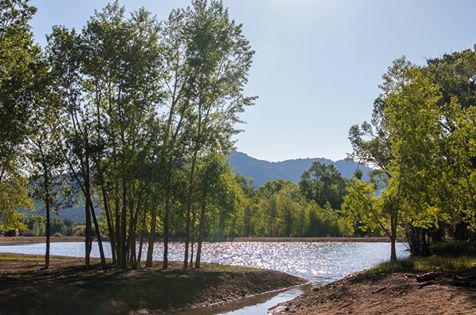 One of the definite benefits from this fest is the fact that there are no overlapping headliners at the main stages. How many times have you been at a festival with two people you really wanted to see, but had to miss one set or only saw half of both? Well at Vertex, that will not be a problem in the least bit! The lineup is extremely diverse and has a good mixture between bigger/more known names and smaller/up and coming names. Vertex will definitely be about expanding what you normally listen to to go explore some new music. In addition to the main performances, they have also announced that there will be beach parties going on all morning until the music begins at night plus late night silent disco sets that will go into the morning! The party will be non-stop.
Among the various ticket options includes single day ($85.00), 3 day ($249.75), and various VIP options ranging in price from $499.00 to $2,500. All tickets (excluding single day) include entrance into the venue and camping. Within the "Base Camping" meadow is the silent disco and a vendor area. If you are camping, a parking pass purchase is required as well. In addition, the fest is offering an early arrival Thursday option, where those can set up camp early and explore the grounds before everyone arrives. Who knows what surprises will be in store?
Headliners include ODESZA, Alabama Shakes, Trey Anastasio Band (2 sets), Gramatik, and Lettuce. On top of that, the lineup also includes Seven Lions, The Revitalists, Jai Wolf, and Big Wild – some of my personal favorites. The lineup is so diverse that it is not just strictly electronic; it has a little bit of something for everyone. To get excited for the fest, I have included some of my favorite tracks from artists that will be performing! Excited is an understatement for how I'm feeling about Vertex and I hope to see some of you there!
ODESZA
Alabama Shakes
Gramatik
Big Wild
"Vertex is born as an intersection of inspiration, and as a celebration – of live music, of festival culture, of Colorado's breathtaking natural beauty, and of the self-expression and pioneering spirit that each of these awaken."
Leave a Reply