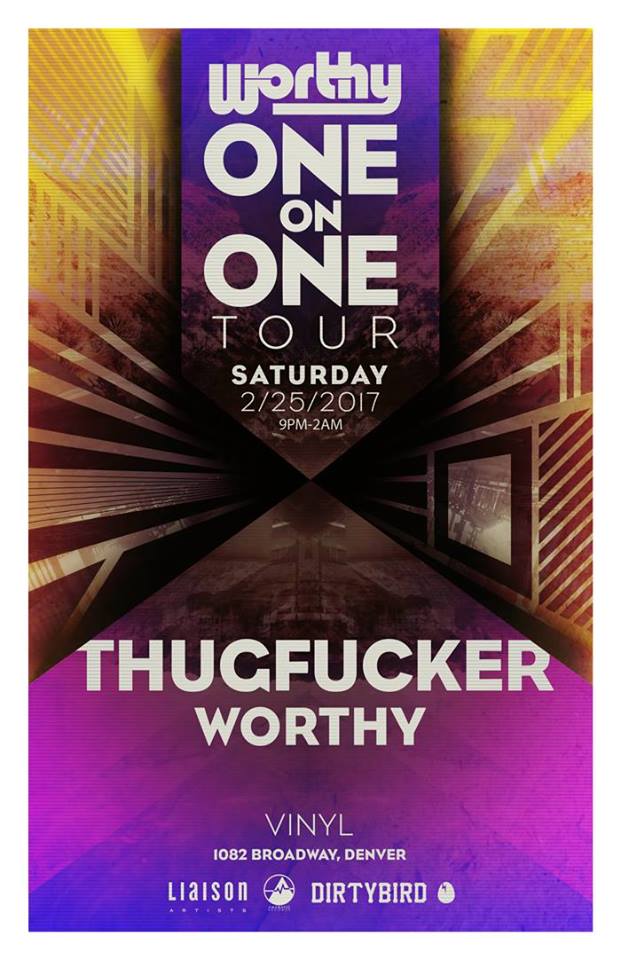 Get ready for some classic house tracks this Saturday as one of the original Dirtybird founders Worthy takes over Denver's iconic club Vinyl alongside fellow house heavyweight Thugfucker.
On of the classic house DJ's Wothy began producing music since the 90's and has only gotten better with time mastering his skills and crafting some timeless tunes alongside fellow artists like Cluade Von Stroke, Christian Martin, and more. He has toured all around the world and now he brings his pounding deep house beats to Colorado with a headlining show at Vinyl.
Joining Worthy is the unique duo of Thugfucker,who pair their very original name with some trippy and strange beats that have made them world famous. From Burning Man to SXMusic Festival the group has been taking their specialized style of house music around the globe showcasing their chill down tempo tracks to festival and club goers alike. You can check out their 2016 Burning Man set below and get a taste of what you can expect at Vinyl this weekend.
With Dirtybird founder Worthy and unique duo Thugfucker headlining Vinyl this Saturday you be sure that this is going to be a deep house fans dream so be sure to grab your tickets HERE.

Leave a Reply