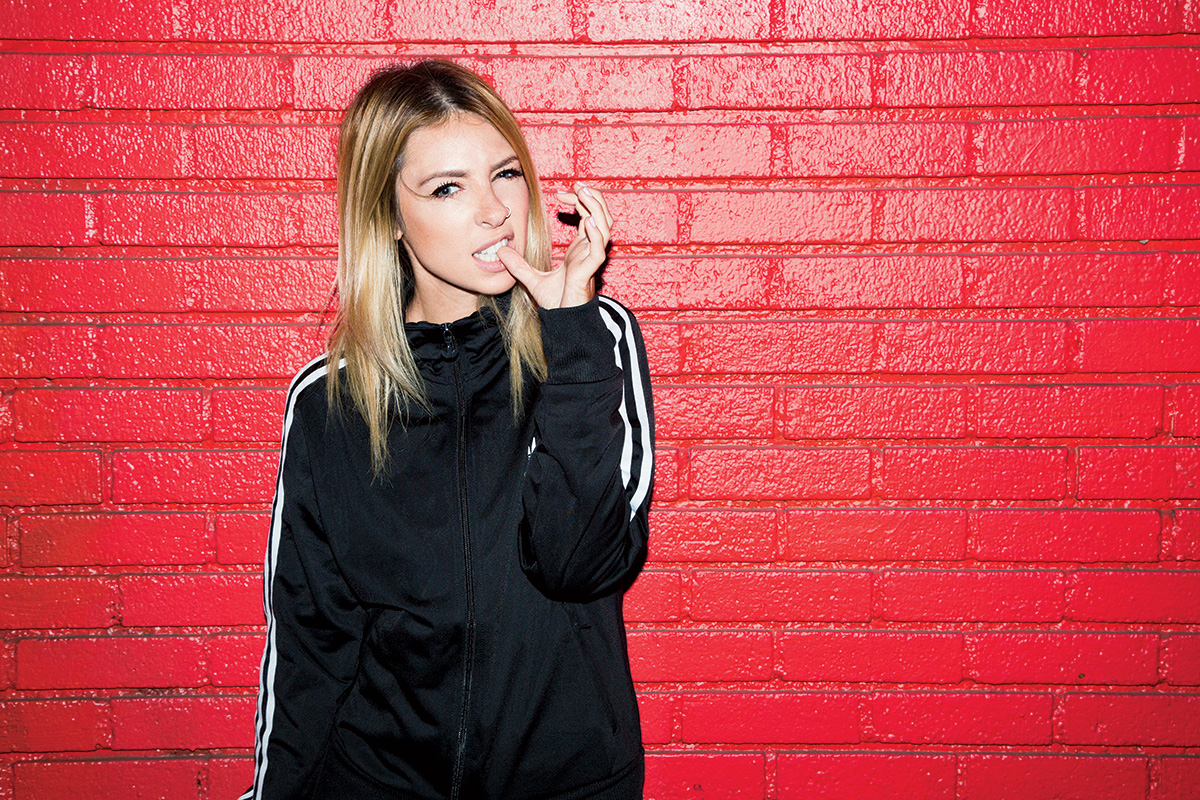 It's useless to lie, during the 'big bang' of the electronic scene (under the name EDM) in the past years, in spite of many others Countries worldwide, Italy has remained terrible sterile regard both export and import with a very exiguous number of appearance of artists with international artistic relevance. This little resourcefulness, accompanied and possibly caused also by a large dose of ignorance (in its literal sense of term) and an unexplainable small participation, has meant for my country, once the capital of dance music,  to remain two or three step back from the rest of the Europe's scene. Only in the (very) recent years I've personally seen a slow recovery, with a proliferation of fresh and brave new realities able to ensure a smooth flow of qualitative shows.
One of these ones is, without any doubts the 'Delirium Party', a monthly residence night ideated and curated by these two crazy good guys of Trip Brothaz and hosted by one of the oldest and strongest institutions in the North-Central of our peninsula: the Sinatra Club-Concert Hall. Exactly this solid and well established partnership, has been able to score one of the last year most important steps forward for the entire Italy scene, by booking (within her European Tour) for the very first time nationwide the shiniest star form upside down, the one and only Trap Queen: Alison Wonderland.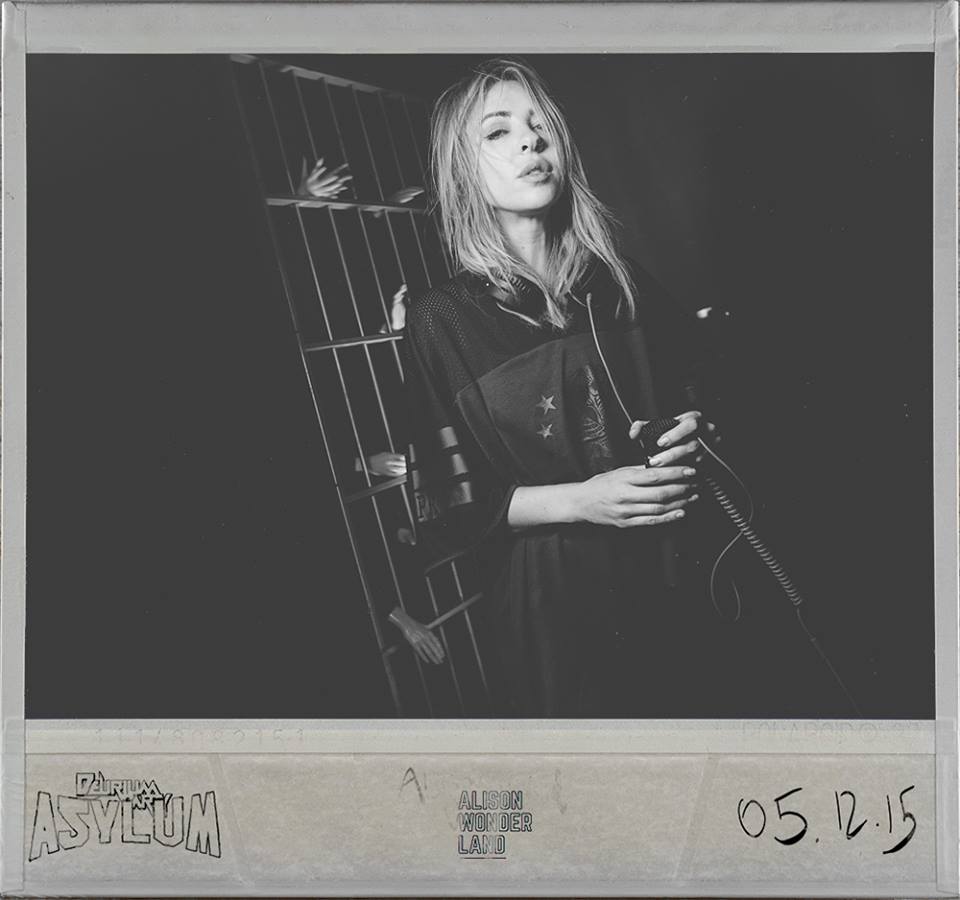 If you have read entirely the (pessimistic) perfection, then you'll be able to understand my endless astonishment once I've found out about this show, and you could also understand why I took less than a second to decide to not miss this exclusive trip into Wonderland. Then (thanks to the courtesy of the press chief, Matteo Zanella) in a cold winter night I've followed the mystical white rabbit, deep down in the Sinatra's magical hole.
The location, the Concert Hall (an amphitheatre look-alike room with a 48 meters stage) has immediately appeared like a serious and professional (and perfectly suitable with my taste) space, elegant but not so intrusive as to blur the artist's performance, and at my arrive was perfectly getting heated by the opening act, Nicoiba, with a wise mixture of Future/Bass House and related. Unfortunately the general turnout remained relatively low for all the duration of the warm up set and even after, when Miss Wonderland take the consolle, the dancefloor was still pretty uncrowded as much as to afford me to easily grab a spot in the coveted first row.
As a perfect fan-boy, I had memorized almost each set and mix she played during the previous month, from the glorious EDC performance to the Triple J's mix, but with my extreme happiness and satisfaction he managed to change almost the 80% of the mixes, with the introduction of new technical excursus and completely unexpected tunes (memorable for me the moment when, near the set's end, she put on Green Velvet's 'Lazer Beams', simply mind-blowing), keeping the totality of the show extremely unpredictable but still pressing, engaging and consistent, and making the crowd (or at least the interested part of it) bouncing, dancing and raging for all the 90 minutes.
Of course there also have been regular appointment with her top hits from the 'Run' album like 'You Don't Know', 'Naked', 'I Want U', the touching 'Already Gone' (which have put a serious strain on the italian's english skills), her latest infamous latest remixes for Duke Dumond and Bieber and 'ordinary' smashing anthems from colleagues such RL Grimes, Boombox Cartel, Slander, NGHTMRE.
But, despite it seems a nonsense, even more than the outstanding music selection, the element that struck and surprised me the most has been the visual part of Alison's performance: from such a young artist I've never expect such a strong scenic presence. Such unconventional theatrical skills are seriously something that are't common in the dj's world, where too often, just to do something that is not really required, the performers expire in anonymous and pathetic clichès. This incredible wonder woman instead, didn't give me the impression of being simply playing music, but also of being living and feeling every single beat and note of it, involving my mind and my heart in her performance and making me experience what really is journey in Wonderland.
https://www.facebook.com/deliriumpartyofficial/videos/vb.116951421655416/1207945795889301/?type=3&theater
Leave a Reply