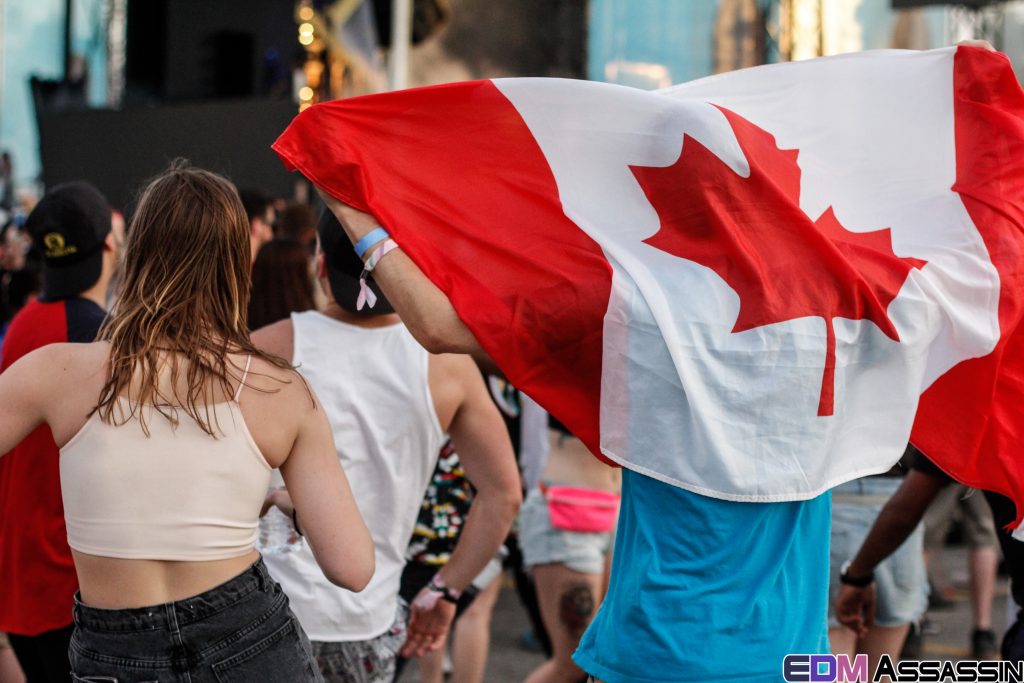 This past weekend we ventured out to Kitchener, Ontario for our first international music festival, Ever After. We packed our bags, got in the car, and drove 15 hours to experience one of the best lineups of the summer. Ever After, put on by Oz Productions, has proven that they are well on their way to becoming one of Canada's top festivals.
After a long drive, making it through customs and using an actual map to maneuver through Canada, we finally made it to Bingeman's campground. Bingeman's had hosted several Ever After guests providing both cabin and tent camping options. When we arrived, security searched through our cars and sent us to the main office. Inside the main office, helpful workers gathered our information, gave us our wristbands along with a car pass and rules to follow during our stay, they had already mapped out what group was camping where, making things very easy and organized. Many attendees did not camp, providing those who did with ample space. Each site was provided with a picnic table and fire pit and alongside the main office were both men and women's bathrooms with flushable toilets, sinks, AND showers, all for free; that is something we're not used to when attending a camping festival!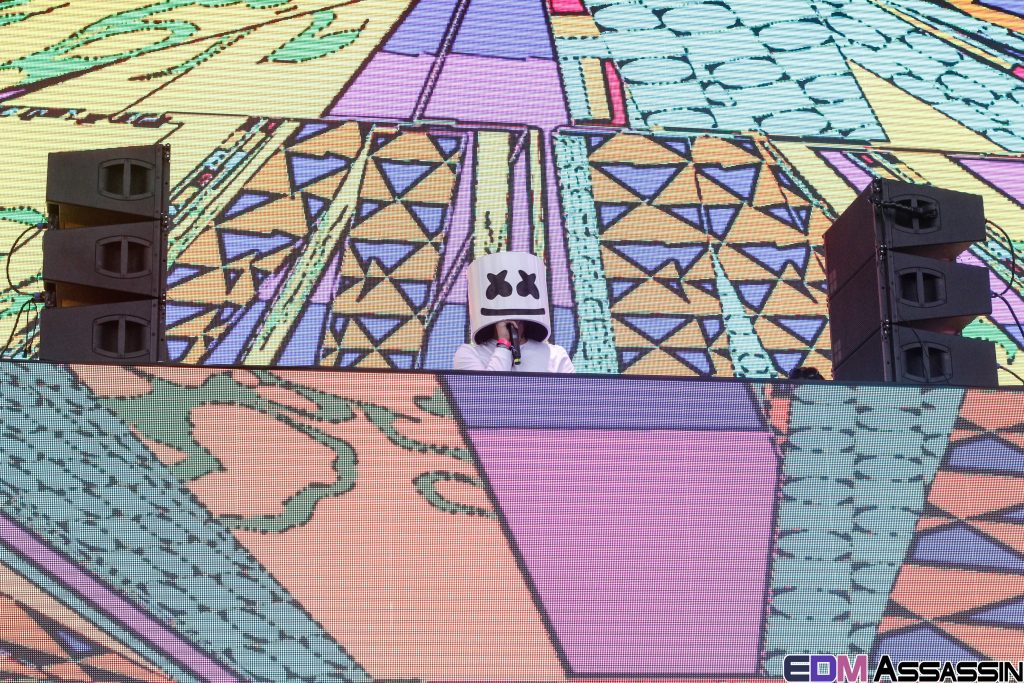 Camping was about a half a mile from the gates where both will call and bag check all ran smoothly. Once you made it through bag check you scanned your wristband and were officially in the fest grounds. Down the steep hill lived the magical land of Ever After. To your far left was the water park where there were several different slides. To your right was the side stage alongside of mushroom land; it felt as if you had just ventured into the world of Alice in Wonderland. Straight ahead and to the left was the beautiful castle like stage that pulled the whole fairytale vibe together. In between you could find several food and shop vendors.
Ever After had implemented its new cashless wristband system this year, which like everything else had its perks and downfalls. On Friday, we only saw one tent available to help the thousands of festival goers who needed to load their wristband up with money. By day two we had noticed that they opened up another cashless loading station on the opposite side of the fest grounds which helped keep the lines to a minimum. Vendors all had iPhone's which scanned the wristband and the transaction was complete. I like the cashless system to prevent counterfeit money as well as prevent those from losing money should they decide to carry cash/cards. However, some may see it as an extra step, especially when they had to wait in such a long line to load their wristband. They did make necessary adjustments to avoid this problem for both Saturday and Sunday. We are still unsure of what they did, or how they refunded the leftover money on each wristband. Other than that, I think the cashless system was a great idea, vendors seemed to agree.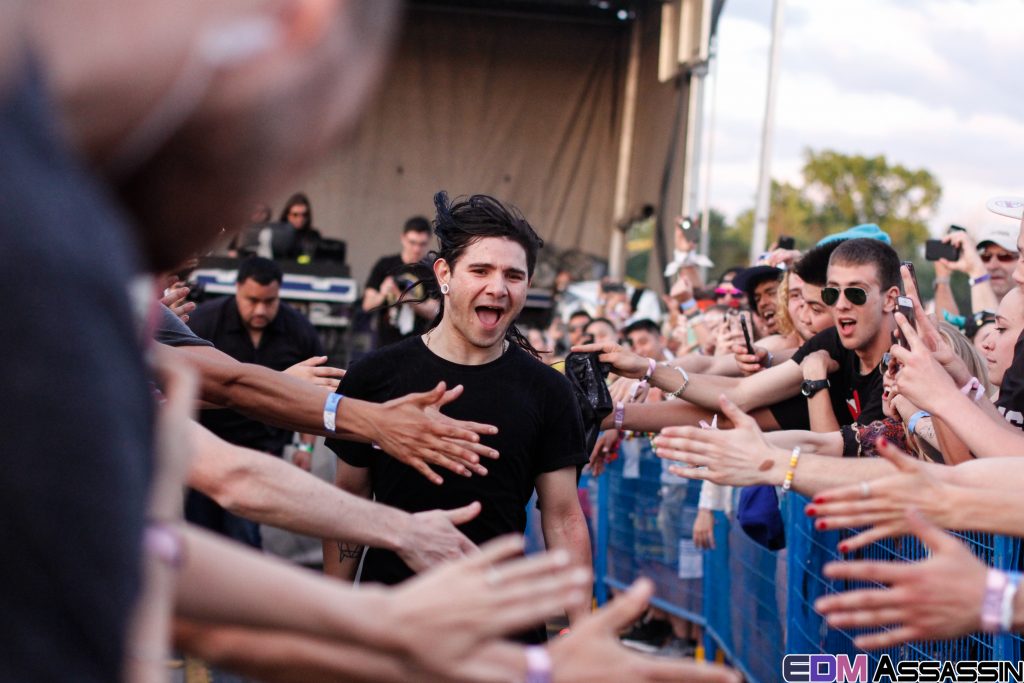 Vendors and food trucks filled the park from mushroom land to mainstage. From waffles, to burritos, slushies, and ice cream, there was something for everyone, all at a reasonable price. The most expensive thing we saw on the menu was $10 and that included two massive burritos. Our favorite food truck had to be the self-serve slushy machines. With four different sizes and even an option for a novelty cup, it was sure to keep you cool during the warm Friday and Saturday afternoons. Smirnoff, one of Ever After's sponsors, had their set up right at the end of the hill. Drinks were a little pricey at $9, as they are at every fest, but Smirnoff however had a variety of flavors all in their tall cans. Though there were a lot of food vendors we did not see many store vendors. Team LTD was the official store for Ever After merchandise with EA shirts, sweatshirts as well as Team LTD merchandise. Our only request for upcoming years is for Ever After to bring in more artist merchandise as well. Not only could you buy stuff at the festival, there were also freebies as well. At the cashless tents, totes of free temporary Ever After tattoos were available for attendees, Smirnoff girls walked around handing out sunglasses and even free energy drinks were available to sample.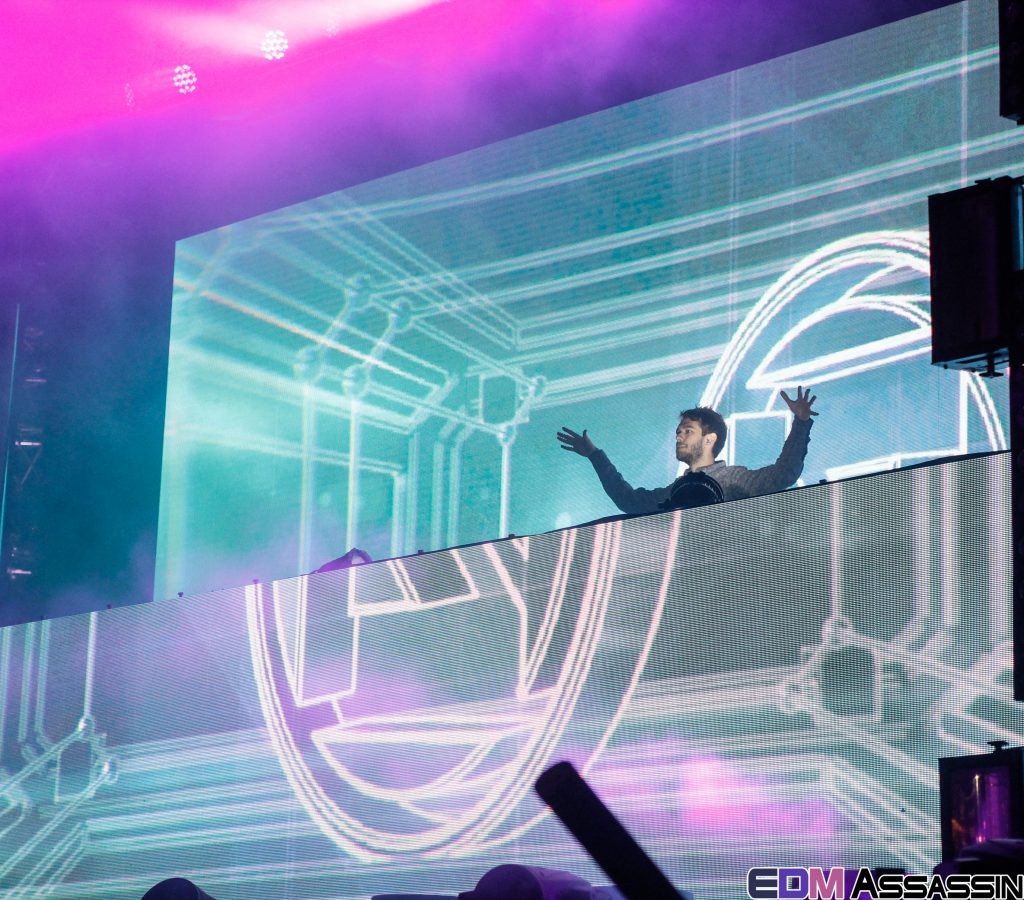 I wanted to quickly point out the perks of VIP at Ever After this past weekend. VIP had a section of its own off to the left of the stage; with portable, flushable toilets, sinks, water, and drinks available, you were definitely treated like a king/queen. Elevated viewing area and seats overlooking the beautiful kingdom were also some of the perks VIP received.
The mainstage portrayed a large, beautiful purple castle. Huge LED screens filled the sides as well as large panels both in front and in back of the DJ booth portraying some out of this world visuals. Go-go dancers danced in their mystical costumes during some performances adding an extra element to the picture they were trying to paint. Confetti, CO2, and flames added to the show as well. On Sunday they even had a firework show at the end of the night! Ever After Music Festival was truly a dream come true, but the party didn't end there.
Beta Night club hosted official Ever After-after parties each night. Thursday was Sydney Blu, Friday was Kurtbradd, Saturday was Jauz, and Sunday was Floss. We attended Saturday's after party and if you were not there, let me be the first to say you missed out. Jauz had kicked off his set with fourty five minutes of straight deep house leading into one of the best B2B2B sets imaginable; Jauz had brought out both Ghastly and Marshmello. After the three had played together for almost an hour Jauz had another surprise for the crowd, he brought out Canadian Natives Adventure Club!!! They were not messing around when it came to after parties.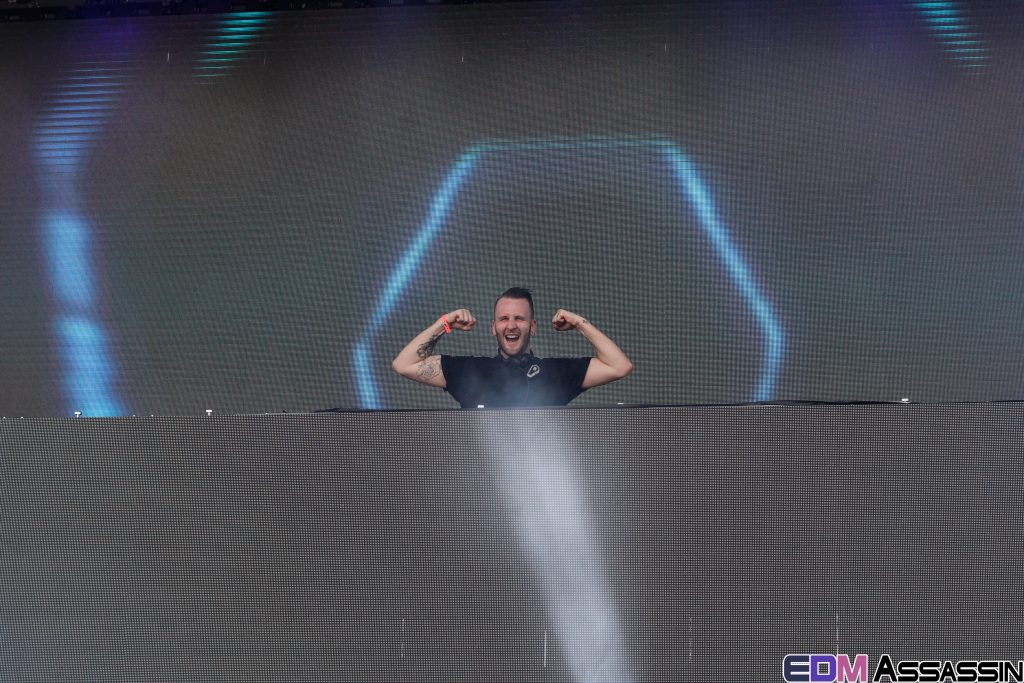 Though we loved each and every artist on the lineup our top three favorite sets were:
Flosstradamus – We've seen Floss in the past but none of their shows have been quite like this. Not only was the hype of the crowd unreal you could tell that Floss came to play. Playing banger after banger, both new and old tracks, the crowd had no chill during this set.
Anevo – We love checking out new music, sure we knew of Anevo, but had yet to see him. This Swedish DJ is so young and has already played big-name festivals such as Ultra and EDC Las Vegas this week. Sunday proved to us why he is booking such big gigs. Playing everything from house to dubstep and even rap, Anevo played the widest variety of songs that left you on your toes. Nothing could stop the crowd from dancing, not even the brief down pour we encountered during this set.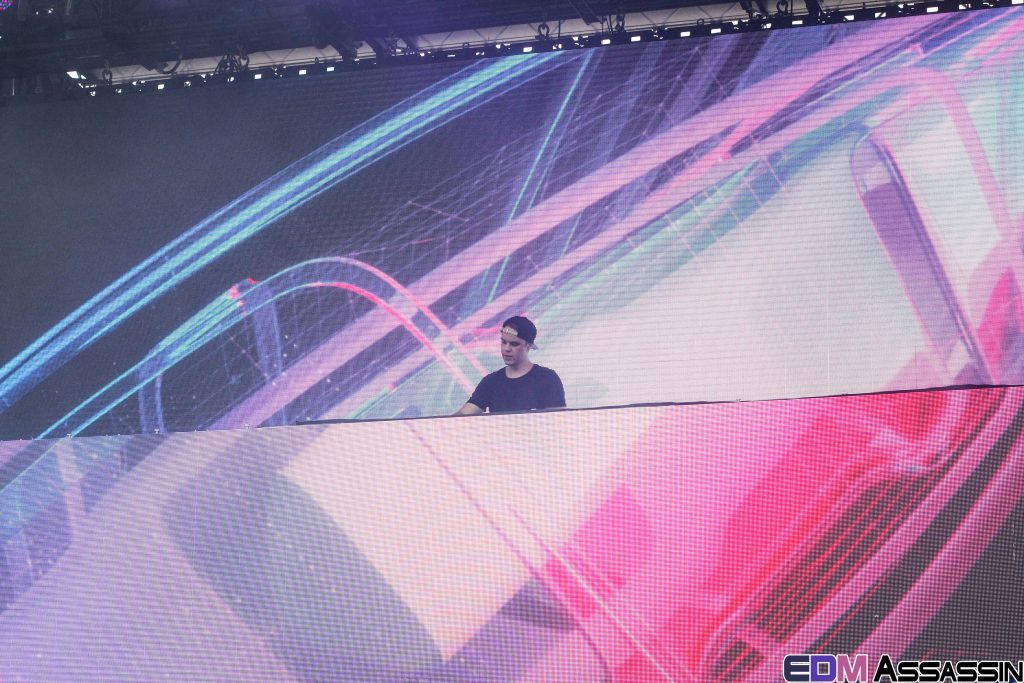 Adventure Club – You can't go to Canada and not expect to see these Canadian Natives do their thing in front of their own crowd and not put them in the top three. The hype for this set was surreal, when asking around who everyone was most excited to see this weekend everyone's response was Adventure Club. Hosting one of the biggest crowds of the weekend, Adventure Club blew us away. Opening with straight dubstep, sailing into the feels, and ending with a mix of the two plus a little hardstyle, they definitely deserve a spot in the top three. To make things better, after a long warm day the rain began to fall as they closed out the night. Bringing out special guests Sean Frank and Delaney Jane, there was no holding back.
Positives
LINEUP, LINEUP, LINEUP
Vibes/Crowd
Camping amenities
VIP
Variety of food vendors
Bathroom and water accessibility
Ever After handled their issues reasonably and in a timely manner (press, cashless check points)
Negatives
More store vendors, including artist merchandise
Re-entry, especially for camping guests
More shaded areas for those warm days
Ever After blew us away and we are very thankful of the opportunity to attend and provide coverage. We look forward to watching as Ever After grows and expands, given it is only their second year! Who knows what else they have up their sleeves!? We look forward to attending Ever After again in the future!
Leave a Reply