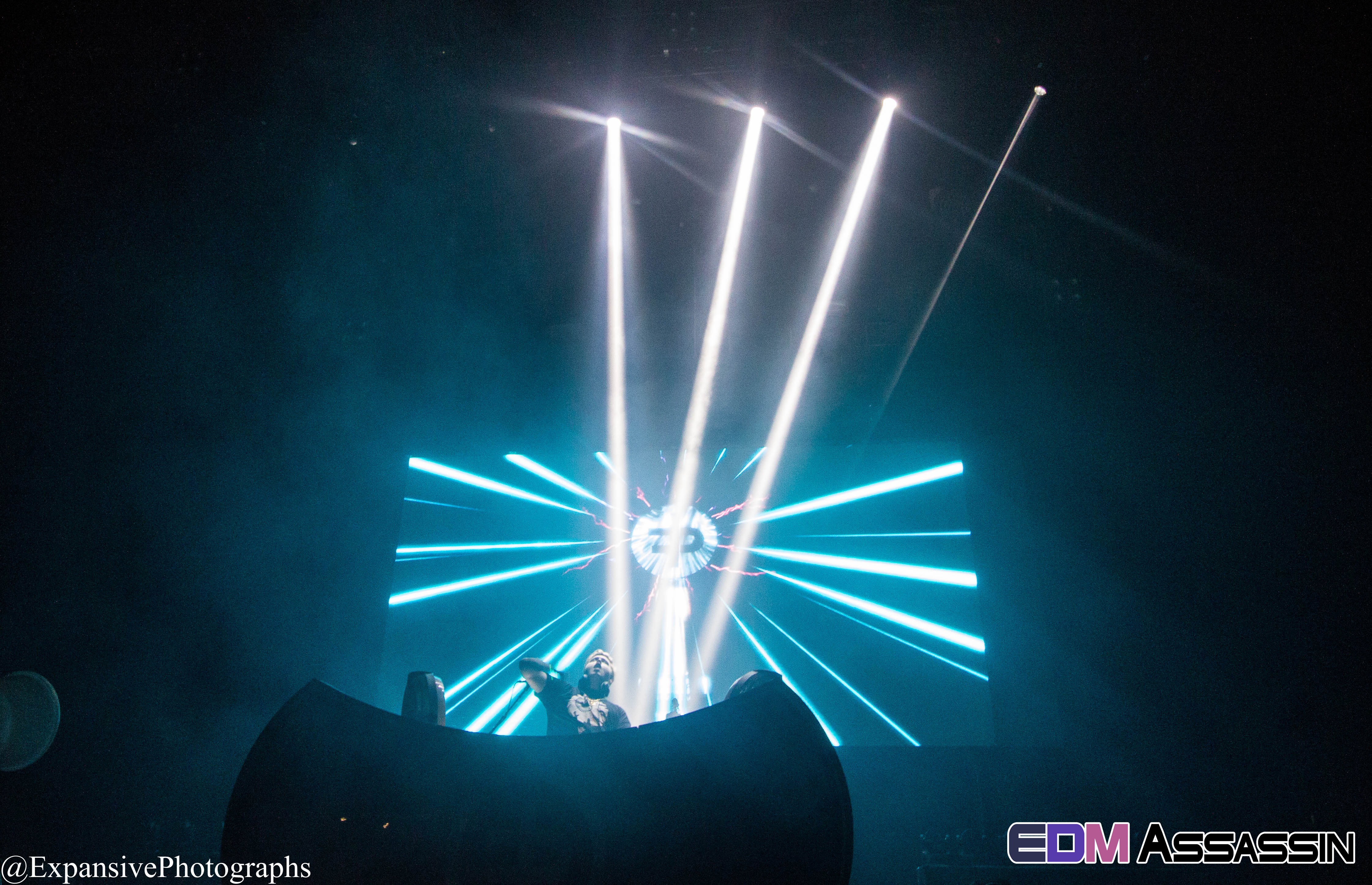 In a one on one interview with Flux Pavilion, I was able to get a closer look into his newest album which he says was a creative combination of his last two EP's, Freeway and Blow The Roof. Flux, an extremely energetic and straight-forward guy, hung out with me for a minute before his set and discussed the dedication and energy bass music fans have had for the music and continually commit to long awaited shows and album releases.
Flux Pavilion's Tesla tour arrived at the 1st Bank Center in Broomfield, Colorado this Saturday night, bringing along Keys N Krates, Loudpvck, Diskord, and Nghtmre for the ride. Hundreds of fans waited in line before doors opened to watch a few more memorable acts before the headliner, like Colorado local, Decadon, who makes appearances at nearly every Colorado Electronic event. I was lucky enough to catch the epic ending to Loudvck's performance and there was no shortage of heavy bass and hands in the air.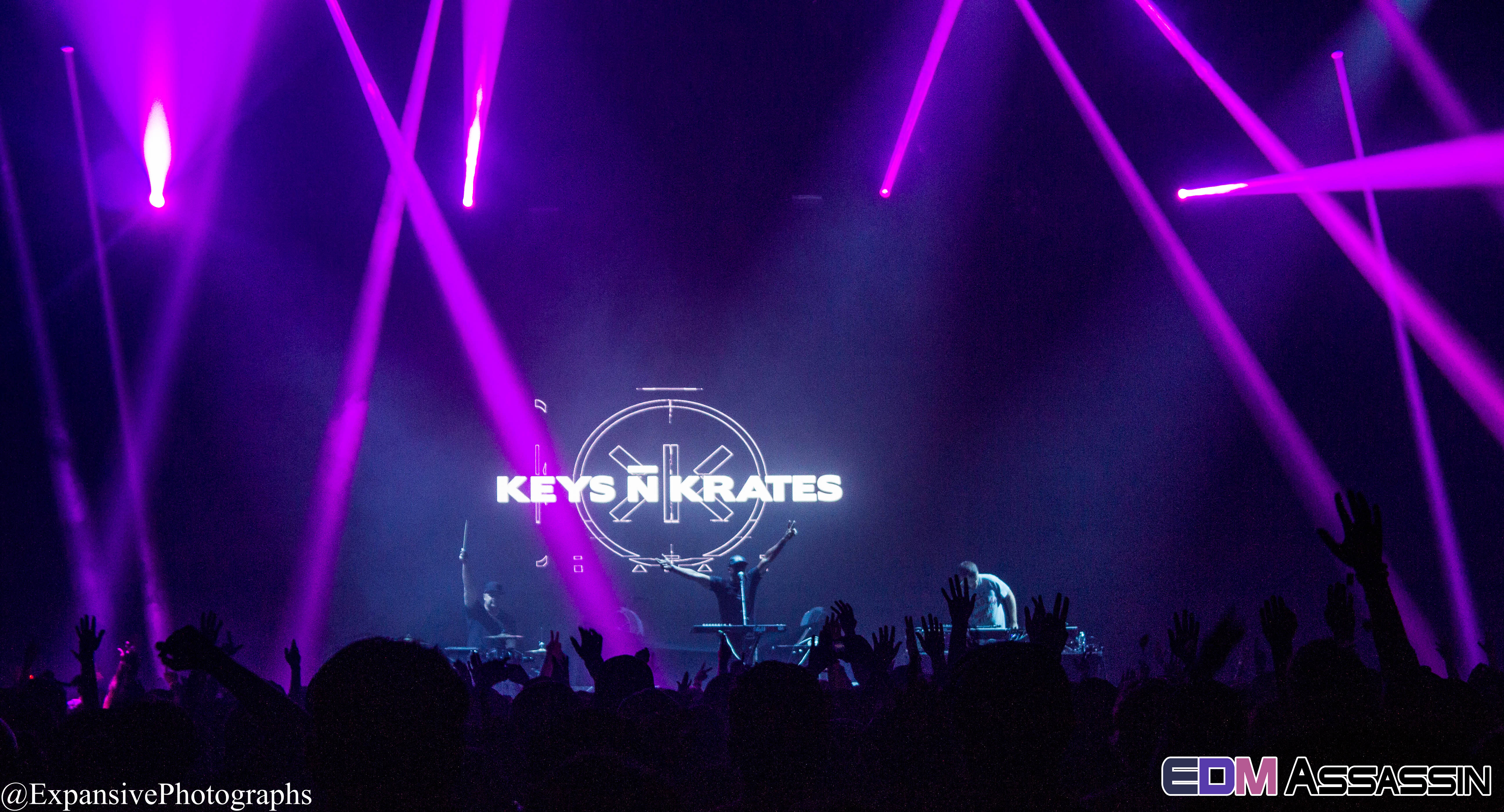 Keys N Krates played a live set and debuted some incredible, unreleased tracks that were Colorado-approved based on the huge amount of radiating from the crowd. Their new tracks had a fluid tempo and melodic feeling that carried the crowd closer toward the front of the stage and into each song. The Keys N Krates logo was posted on the LED screen in black and white while the stage lights put an emphasis on the artists simply playing their instruments for their dedicated Denver fans.
Keys N Krates set the right kind of mood for Flux Pavilion; the fans were on their toes waiting for the first notes to start off his set. As those first sounds were played, you could tell it was the start of his album then bringing it into the song "Vibrate." Which rocked everyone from the front to the back end of the arena because of the amount of bass and energy was put into that one track. I personally enjoyed every second of his performance, because after talking with him you can tell he puts all of his effort and more into his music. As a fan of his music and having experience working in the music industry, I was able to witness him grow as an artist through his last few albums, and how him and his "Flux" sound has evolved.
You can check out the interview of Flux below and some of the other pictures from this stop on the Tesla Tour.
Interview, pictures, and review courtesy of Michael Pesavento
Leave a Reply