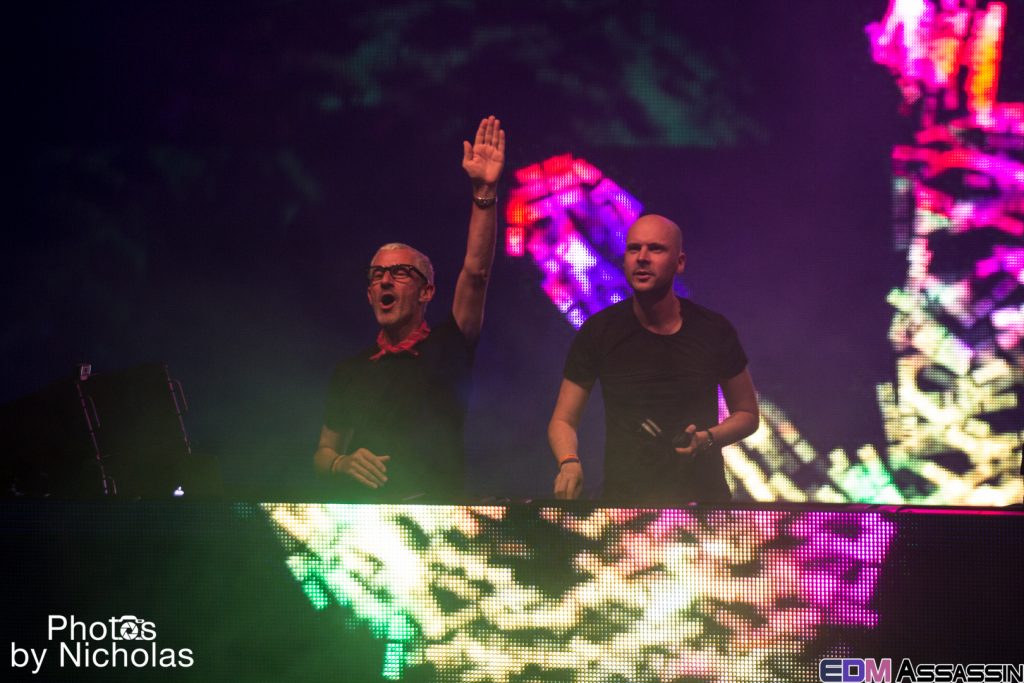 The second day of Global could not have come soon enough. We had quite the lineup to look forward to with a variety of genres making their way to the main stage and beyond. The July heat was enough to keep everyone in the shady parts of Red Rocks, but after doors opened and the music started, few weather happenings would have kept the Global Dancers from the music they loved so much.
As we entered Red Rocks and made our way to the middle in anticipation for sets later, we found ourselves watching a young talent by the name of Four Color Zack spinning vinyl. Now, I'm not sure what you know about the equipment artists use, but vinyl is not only a dying art, it is exceptionally difficult to master. With the impressive amount of bass shaking the booths and demand for updated sets, artists that choose to spin vinyl earn my respect very quickly. Four Color Zack did just that with his display of vinyl skill and keeping the sun soaked crowd entertained.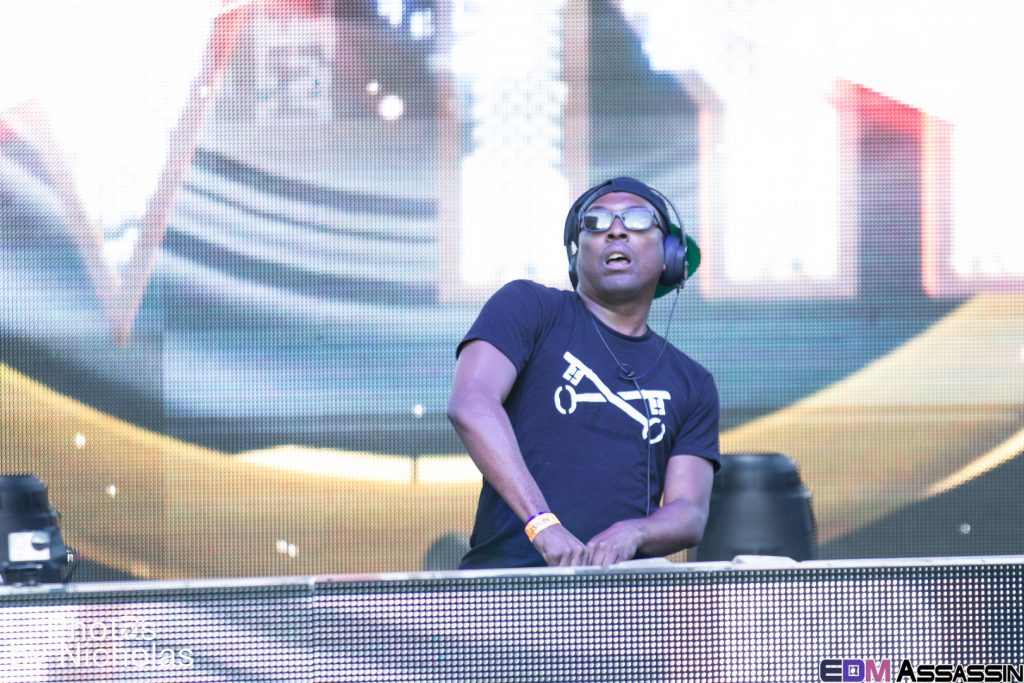 Up next on the decks was one of my favorite dubstep artists of all time, 12th Planet. Taking the stage early gave the crowd a chance to get down close and really whomp to everything he decided to play. From dubstep to drum and bass, to trap and future bass, 12th Planet included quite a bass diversity for the early crowd. While I was busy taking pictures I noticed that 12th was easily just as in to his own music as the crowd. It's fun to watch an artist get excited about their craft, it makes every set feel 100x more personal.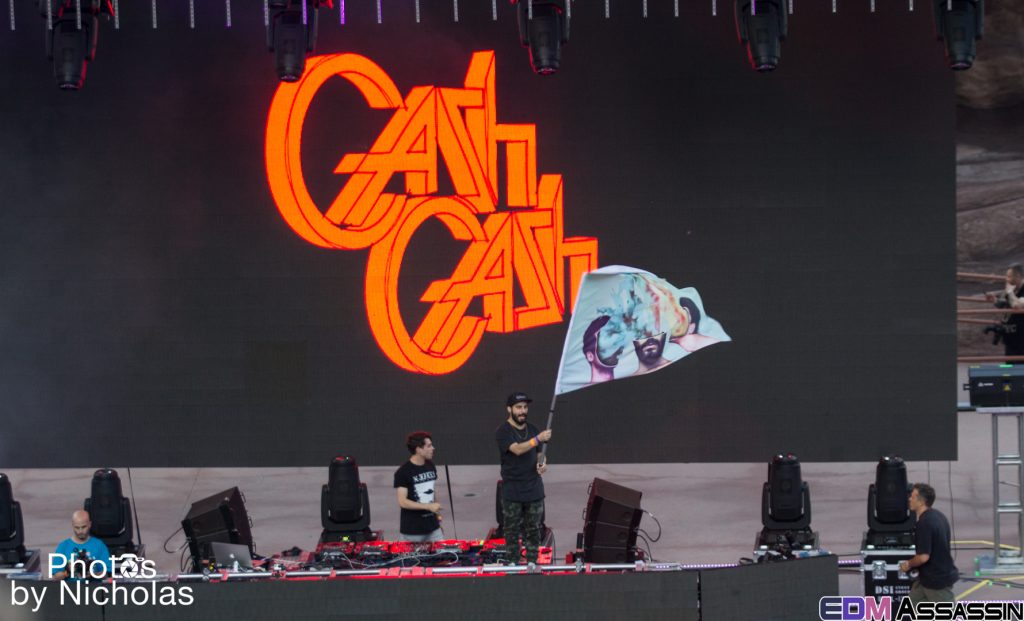 Taking a small break from the heavy bass music, Cash Cash took to the stage to deliver a high-energy set filled with their characteristic pop-electronica fuse. As a huge fan of Cash Cash for a long time, I was eager to see what music they would bring to pump up the crowd. I was certainly not disappointed as they melded classic Cash Cash tracks with a few throwbacks here and there, giving the crowd a huge dose of nostalgia. We were fortunate enough to hear some new stuff as well, proving that Cash Cash has everything it takes to keep themselves in the game, producing music that is quite fun to dance to. A huge shoutout to Cash Cash for their Jersey attitude. All I could think of was how proud Grant would be to see them give Red Rocks a taste of the east coast style.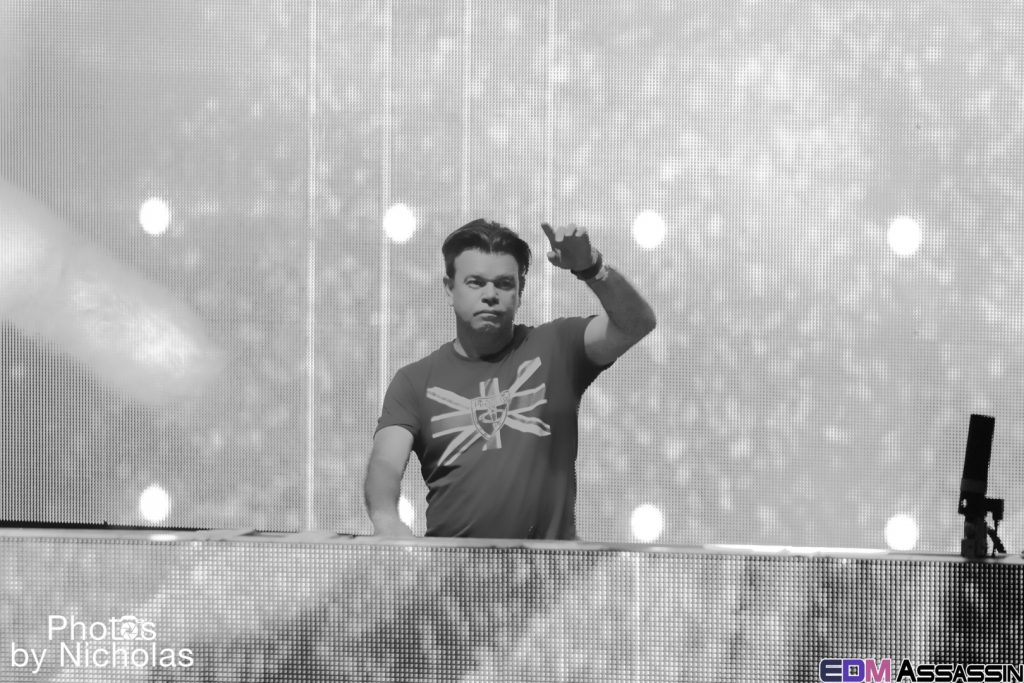 Of the countless performances at Red Rocks, few can compare to the legend that is Paul Oakenfold taking the stage at Global Dance Festival on Saturday night. A true pioneer of the entire dance music community and culture, Paul Oakenfold brought the sounds of the underground to almost 10,000 strong. The deep techno and trance that wove its way through the crowd at Red Rocks was markedly different from the pop crossover of Cash Cash and the insanely popular sounds of dubstep that tend to rule Red Rocks. Because of this "foreign" genre, I saw a lot of people shaking their heads and sitting down because it wasn't exactly what they wanted to hear. Techno and trance doesn't appeal to everyone, and that's perfectly fine, but I would have liked to see a little more respect from some of the attendees. Paul Oakenfold took our emotions for one hell of a ride and by all of the expressions on his face, he enjoyed playing the main stage of Red Rocks just as much as we loved having him there.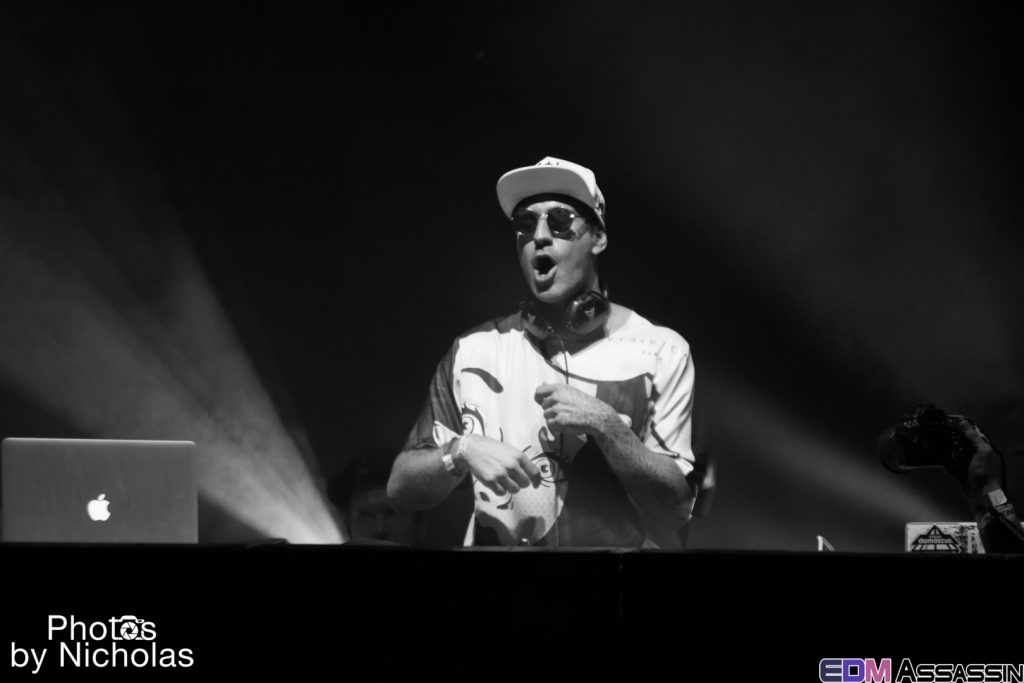 On the main stage next was the Twonk team led by Brillz himself. Infusing his electronica with the latest in hip-hop and trap stylings, Brillz catered well to the bass-loving state known as Colorado. From originals to some of the most well-known tracks of the day, Brillz brought his A-game and showed everyone that he deserved the prime 9:30-10:30 time slot. Maneuvering through the crowd to take pictures was quite the chore as it seemed like every single person that I tried to walk past was in the midst of getting down to whichever song was being played. I was impressed, Brillz turned up at Red Rocks and you would be hard=pressed to find more than a few people who weren't enjoying it. Trap and bass music are here to stay in Colorado.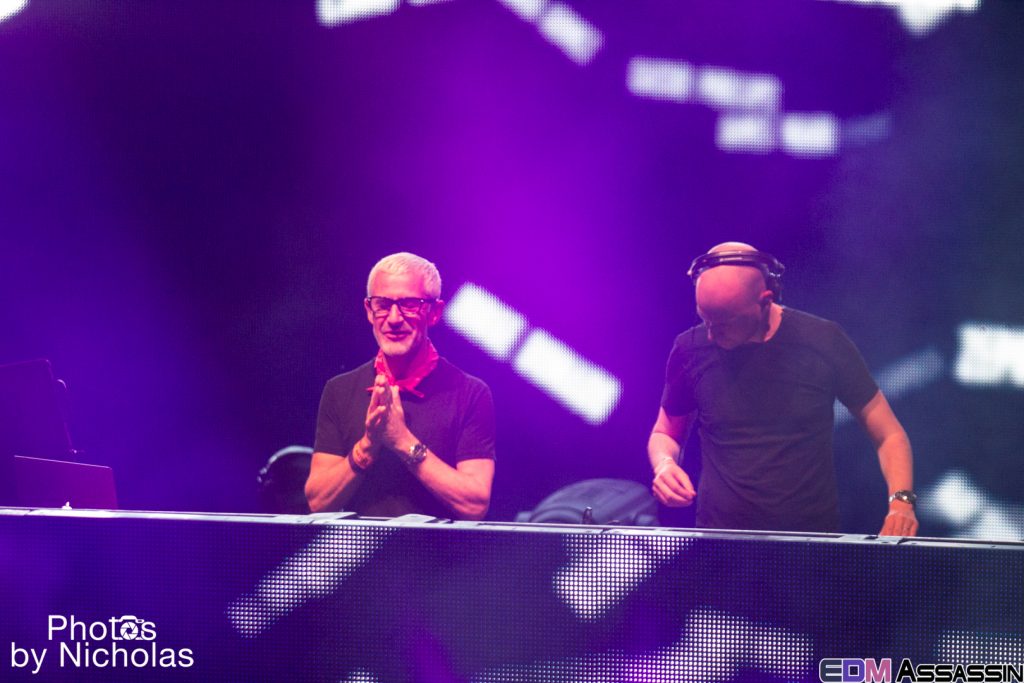 What most people had been waiting for on Saturday night was the return of Above & Beyond. Though they played Global last year, you'd struggle to find many people who weren't incredibly excited for some more Group Therapy. Fresh off the first dates for their Acoustic II tour, Above & Beyond brought the feels with them as they catered to the uplifting and emotional sounds of both old and new. Anjuna runs deep as they delivered tracks from Ilan Bluestone, new stuff in the works, and of course, some of the most well known A&B songs there are. We witnessed another lucky soul pushing the button at Red Rocks, this time to "Sun and Moon". It was quite the ending to a spectacular second night of Global.
Leave a Reply