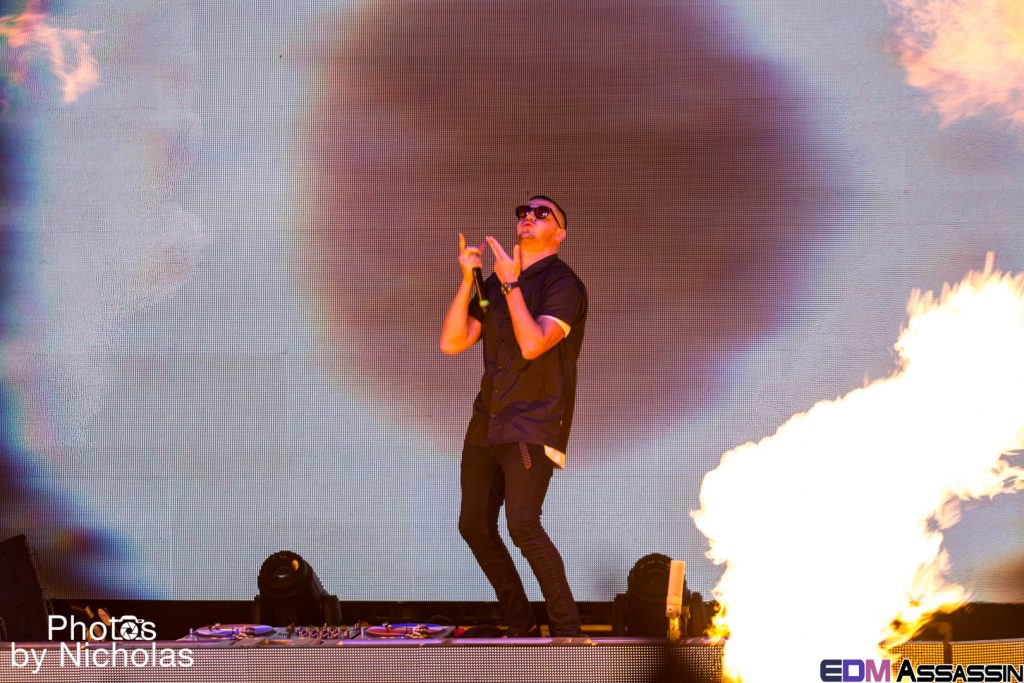 The final day of Global was upon us, and while we were all heartbroken to see it end, the memories and music we've heard over the previous two nights will always keep us coming back for more. As Colorado is want to be in July, a wildly unexpected fire made its way across the ridge-line, a little too-close for comfort, causing highway closures and delays that seemed never-ending. If you didn't plan WAY ahead, you may have shown up quite late.
No matter the time, Red Rocks was no place for bad vibes and as my mom walked in to the final day for the second year in a row, the bass house from Ephwurd on the main stage was all we needed to hear to get into it. Bringing bass to the classics of house music has made an enormous leap in popularity with producers and audiences alike. It is not only fun to dance to, but we all definitely find ourselves singing along and recreating beats as best we can. Plenty of experience helped to drive the Ephwurd performance higher as Red Rocks absolutely ate up all of the bass house they could throw. I loved it.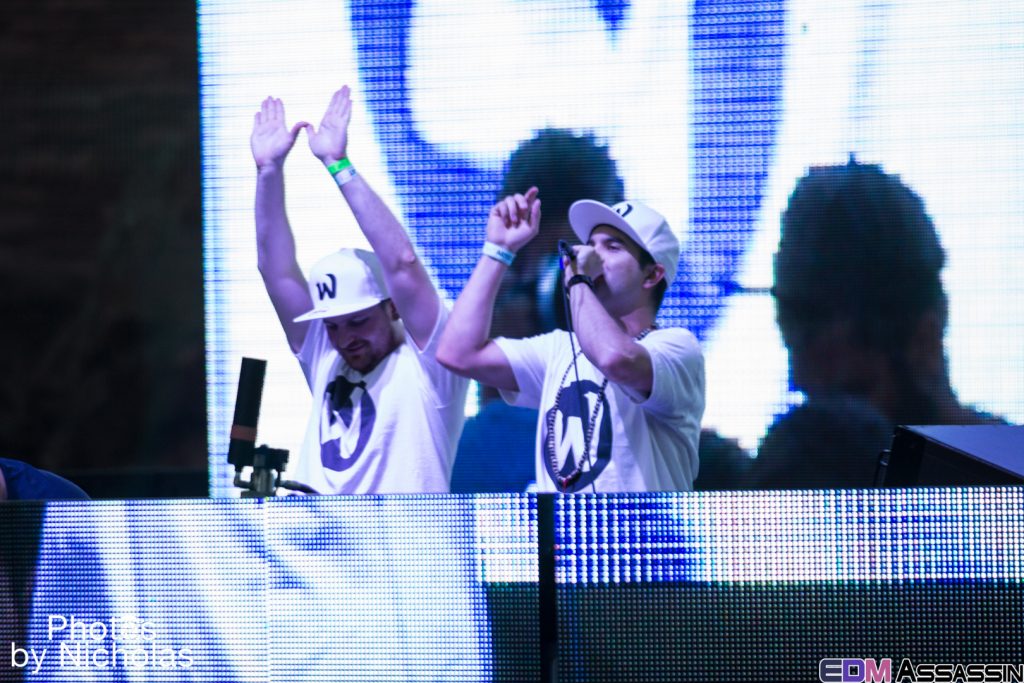 Despite being over much too soon for my liking, I was eager to hear W&W for the first time since Paradiso 2014. The duo brought electro and progressive house to this amphitheater and turned it up, making sure all the residents of Morrison could hear it. Before you say anything, W&W had an incredible set. It was full of energy and as loud as everything seemed, there wasn't any other way to do that and appeal to the crowd. The bass shook the rocks and W&W made sure people would not forget who they were. Here's to them coming back to Denver as soon as physically possible.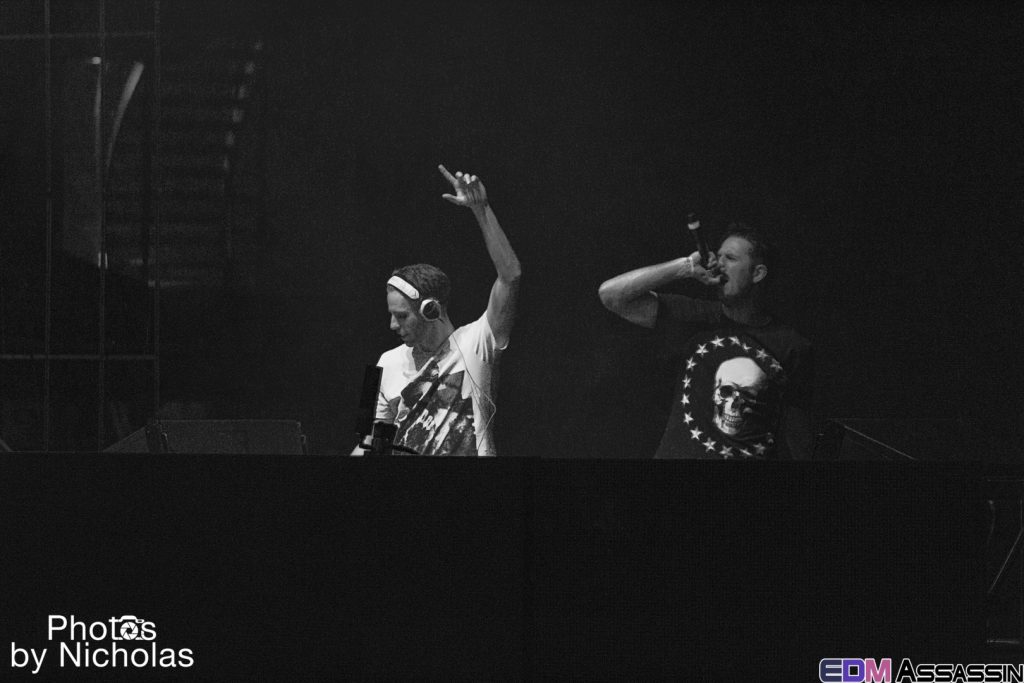 It was on to DJ Snake and you could cut the anticipation from the crowd with a knife. The moment that he walked on stage, Red Rocks was ready to go their hardest. Playing a good mix of trap, future bass, dubstep, and any weird combination of those, DJ Snake is another of those artists that chooses to spin vinyl. I was certainly eager to see how it would sound and look with the immense vibrations from Red Rocks sound system, but damn does DJ Snake know exactly what he's doing. We heard plenty of his biggest hits, "Get Low", "The Middle", "Propaganda". and more, we also heard DJ Snake dole out the throwbacks and new music like it was our birthdays.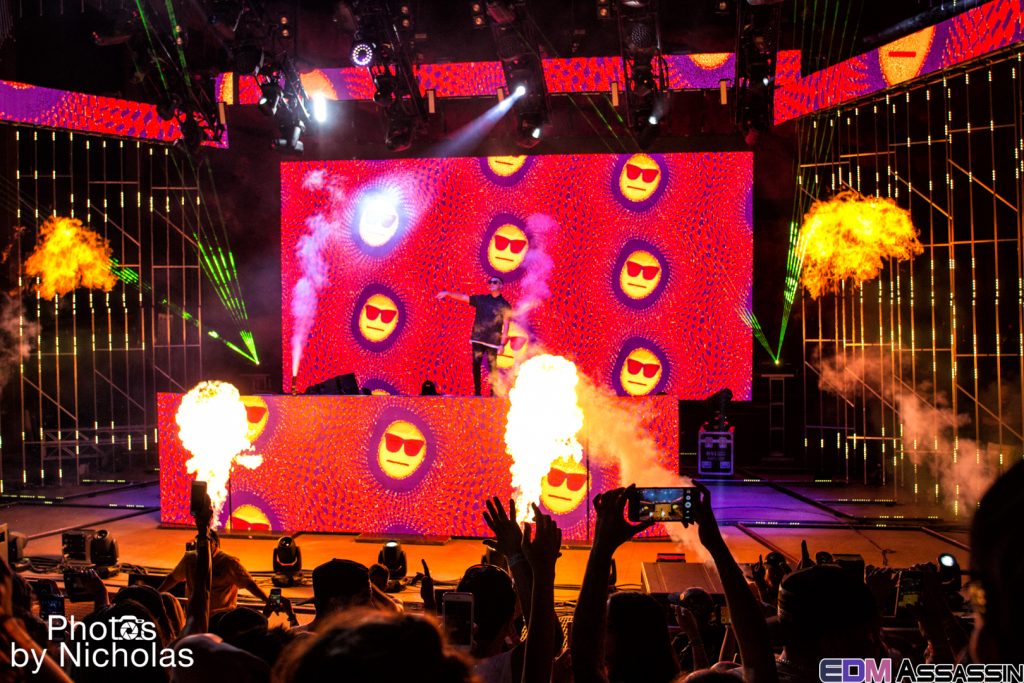 It was awesome to see DJ Snake so into his own set, continually getting onto the booth to make faces at the crowd and rile them up. This was another of those sets that you could tell the artist wanted to play and enjoyed doing so to its fullest potential. There was even a brief moment of silence for recent victims in the news. After everything, seeing DJ Snake use his influence positively was inspiring.
Overall, 3 days of walking up and down Red Rocks was physically exhausting. The music however, helped those tired feelings and put them to good use as I enjoyed my chance to dance unabashed while 10,000 other people did the same. If you haven't been to Global, or Red Rocks even, find your way here. I promise you're going to love it.
Leave a Reply