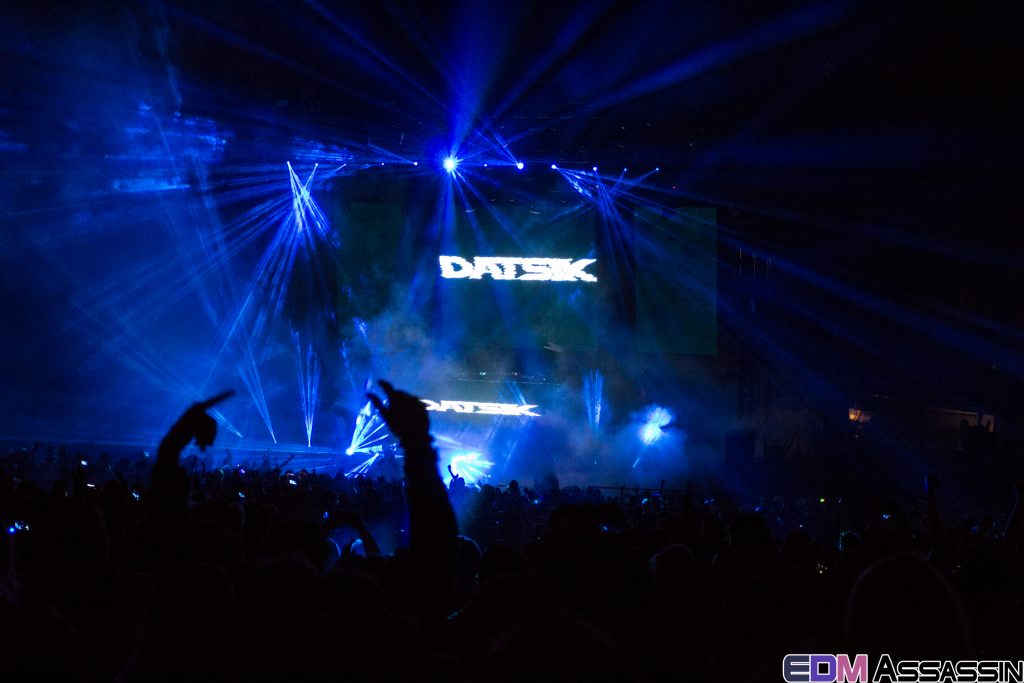 Ladies and Gentleman, in the years since the inaugural Global Dub Festival in 2012, we have seen some of the best names in dubstep/bass music roll through the Mile High City and take on the legendary Red Rocks. As the years have passed, familiar names pop up and we get to savor their sweet sound amongst the rocks for one more night of music dedicated to the bass that reverberates through your entire body. In 2016 we saw both old and new, with Datsik headlining Global Dub and the return of Doctor P, though the names in between have certainly changed.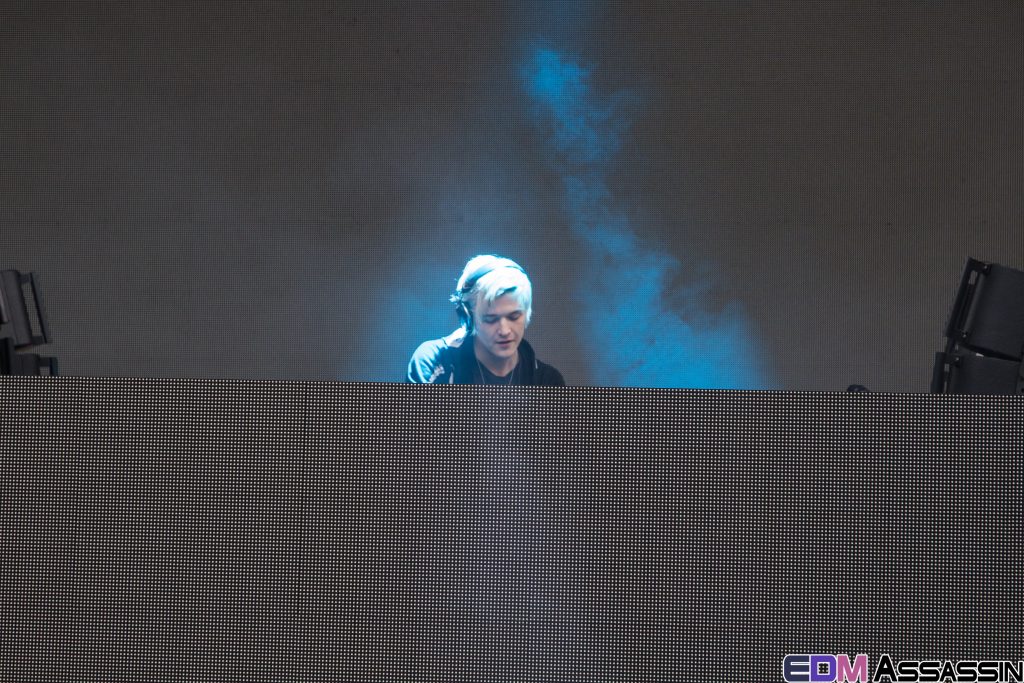 The first name on this lineup that caught my eye was Ghastly. A master of bass house and its explosion onto the dance music scene, Ghastly has taken everyone by storm. An infectious groove and beats that will get even the staunchest haters dancing. Combining melodies with a bass line that feeds you energy, Ghastly draws you in and refuses to relent. From the moment the mic is brought up, to the final note echoing across the rocks, Ghastly has proved that bass house is here to stay and that this once lowly Pokémon is a force to be reckoned with.
I've been dying to hear Ghastly live since first hearing his Diplo & Friends BBC mix and I couldn't have imagined this set being any better. Ghastly showed some major love to Red Rocks by delivering a one-hit KO of a set, warming up the cool May night for everyone to follow.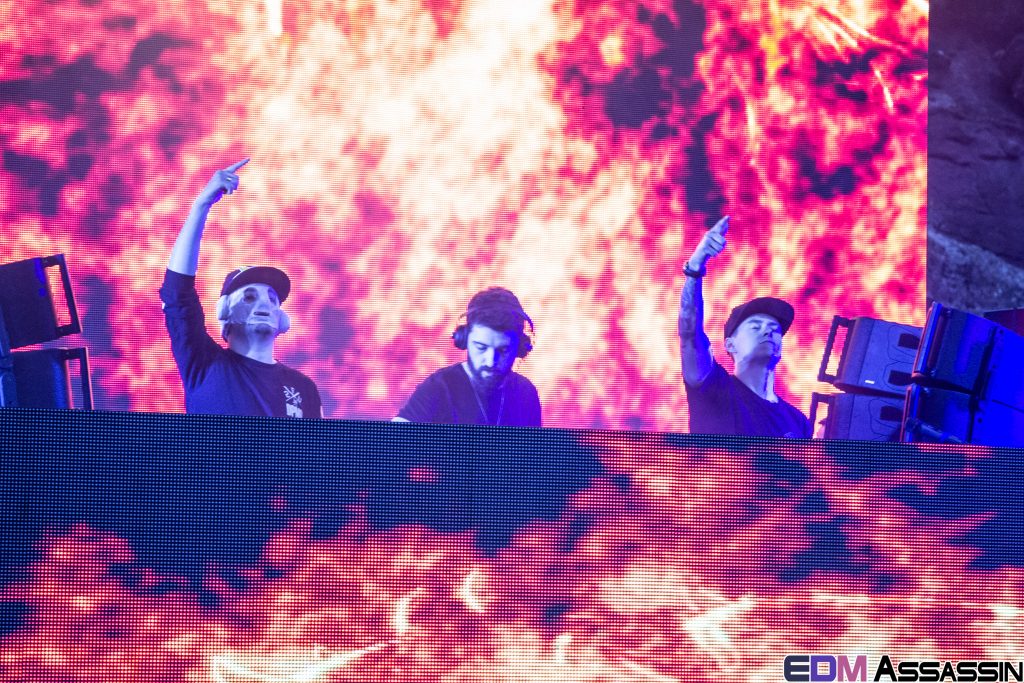 My eyes were first drawn to this part of the lineup and they refused to leave. I had seen Doctor P and Cookie Monsta before, though separate sets at different events. I'd never seen Funtcase, but with a friend who I'd say is the biggest fan of all, this was one set I was not missing. Having done a little research, we discovered that this was only the 2nd or 3rd time these three Circus Records artists had done the famed b2b2b. I was beyond excited. Not only is Circus Records one of my favorite labels, they have produced legendary UKF dubstep for as long as I have been listening to electronic music. Doctor P and Flux Pavilion headlined the first Global Dub as a matter of fact.
I witnessed Funtcase psyching himself up behind the huge LED screen during Ghastly's set and that would set the tone for the entire hour. The three artists found themselves onstage in front of a nearly packed Red Rocks. Only the top few rows were empty, and people along the side more than made up for that gap. With the drop of the first note, Red Rocks found itself in a whirlwind of dubstep and DnB, unrelenting as Funtcase, Doctor P, and Cookie Monsta took turns punishing the speakers and giving a giant middle finger to the sound ordinances that have tried to quiet Red Rocks.
Nothing could stop these three from riling up the crowd with their non-stop set, jumping from genre to genre, artist to artist, and genuinely enjoying the hell out of the time they were on stage. I'd never seen artists have so much fun playing the music they loved to fans that just couldn't get enough. I had the privilege of heading backstage to talk with the trio about their legendary performance. You can check out the mix cloud link to the interview! (PS. Check out the awesome cheese signatures from the guys while I was chatting!)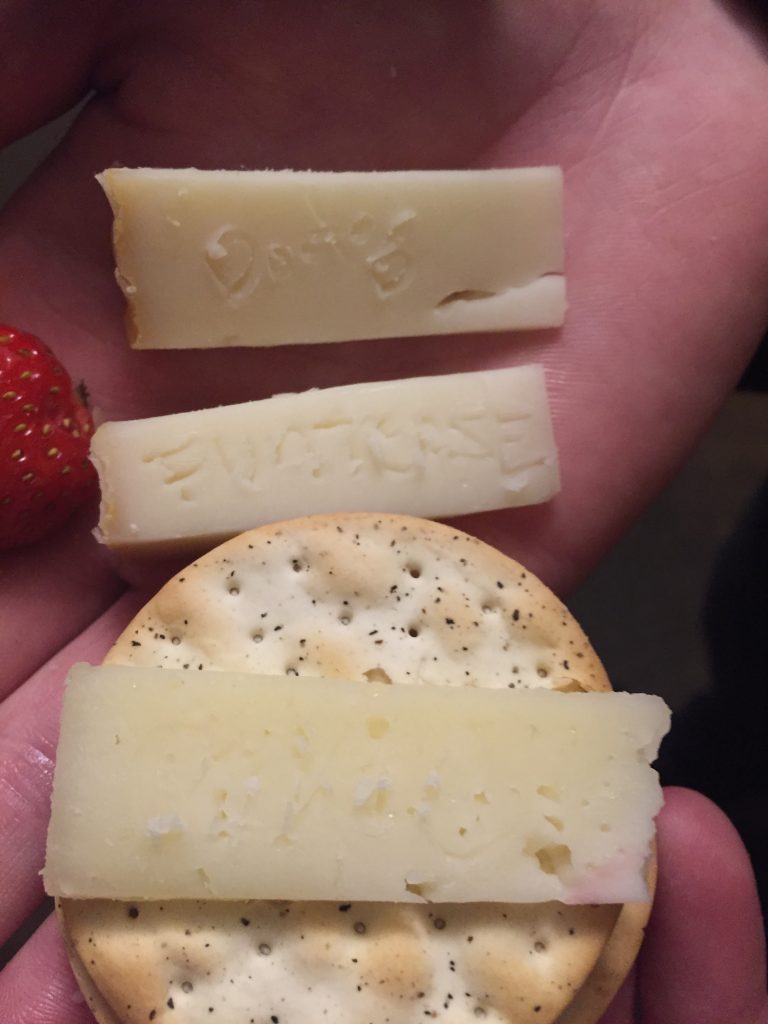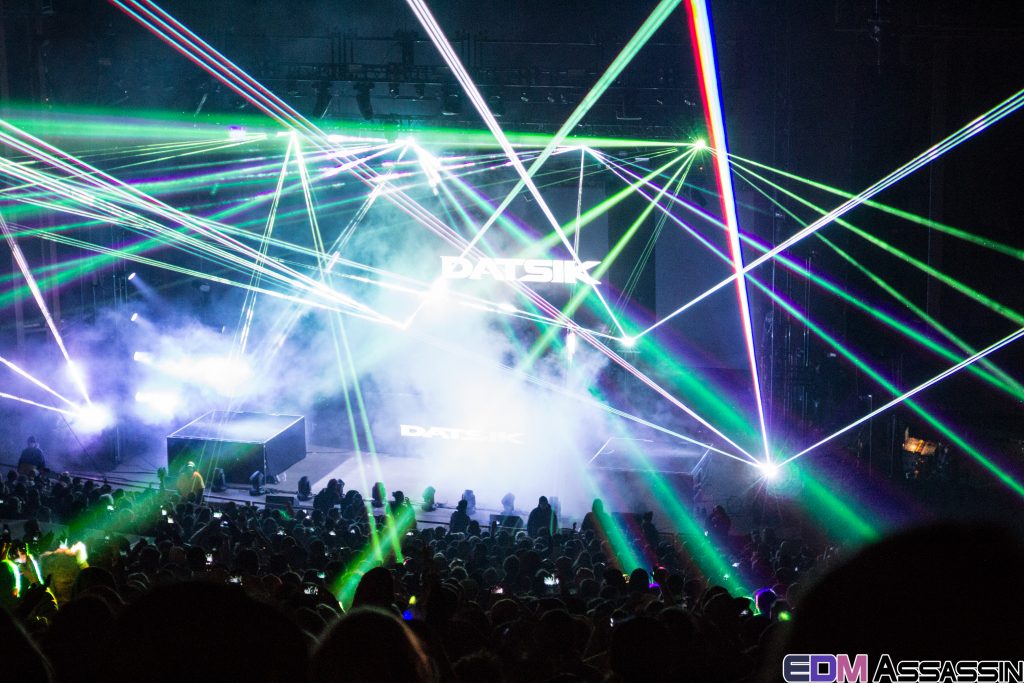 On to the headliner, Datsik, as I emerged from backstage. The crowd was wild having just heard the end of Bro Safari's wild set, they were ready for the Firepower man himself to demolish the rocks with bass. Sound ordinance be damned, this was one Saturday night the residents of Morrison, CO would not forget. I had been telling my friend from Wisconsin all week that the sound ordinance seemed to take effect at 10pm, though we hadn't heard much of a change in sound as Slander and Bro Safari began and ended their sets.
With the start of Datsik, I gave him a look of "full experience" and we immediately found our rhythm to the heavy hitting dubstep that Datsik threw at us with every song selection. The bass rumbled, my neck and back ached, but I could not stop giving everything I had to the music. In between pictures of the spectacular laser display, Datsik proceeded to play some of his greatest hits, and even a few favorites from other artists. I was even stoked to hear "Lightspeed" when just earlier in the day I mentioned I had never heard him play it live.
A full house at Red Rocks is nothing short of incredible and from the beginning of Ghastly through the last track of Datsik, Global Dub artists held the attention of every single person in the venue. I saw young fans raging just as hard and having just as much fun as the older gentleman in my pictures below. When it comes to bass music, I worry that Red Rocks will lose its allure for artists because of the ordinances, but it seems as though they are more than ready to give their fans the most that the venue has to offer. Until next year, check out my pictures below and listen to the interview for some insight on how the b2b2b actually comes together!
Leave a Reply