This past Thursday, Getter played an awesome show at The Fonda Theatre with some of his friends. If you're from Los Angeles, you've most likely driven past The Fonda Theatre dozens of times. Located right on Hollywood Boulevard, getting to it is no sweat for anyone in the area. They even have a huge parking lot right next door for those who drove to the event. Walking up to the club, I could feel the bass before I could hear anything else. The security at the show was surprisingly small, with only one or two security guards at the front, one in the back of the venue, and one blocking the entrance to backstage.  The Fonda Theatre is normally a two story venue with seats on the second floor, but for this show they closed that off, leaving only the lower level open.
The crowd started out pretty small, but then again, who expects a show to actually start when it says it will? Actually, the show started before it's 9 o'clock official beginning. By the second set of the night, it was almost completely packed from the railing to the bar. I think my only complaint from the night was that they were mixing on what looked like a metal table with a black cloth hanging over it. Besides that, it was a ton of fun. The sound was great, the bass was booming, the DJs were having fun, and the crowd was headbanging!
Sneek
First up was Sneek. His set actually began before 9 o'clock, which was a bit of a disappointment. I got to the show right around 9 and he was already nearing the end of his set, though from what I did catch of it, it was a solid mix.
Minesweepa b2b with Half Empty
Next up was this killer b2b set. In case you don't know what a b2b set is, it's when two DJs do a set together and switch off every few tracks. Minesweepa and Half Empty opened up their set with a crowd pleaser, a mashup of a Linkin Park song with Toxic by Britney Spears. Later in their set, they started the first moshpit of the night, and yes, there were quite a few more later on. The two of them kept the crowd engaged and having fun the entire set, so I'd say they did their job pretty well!
Prince Fox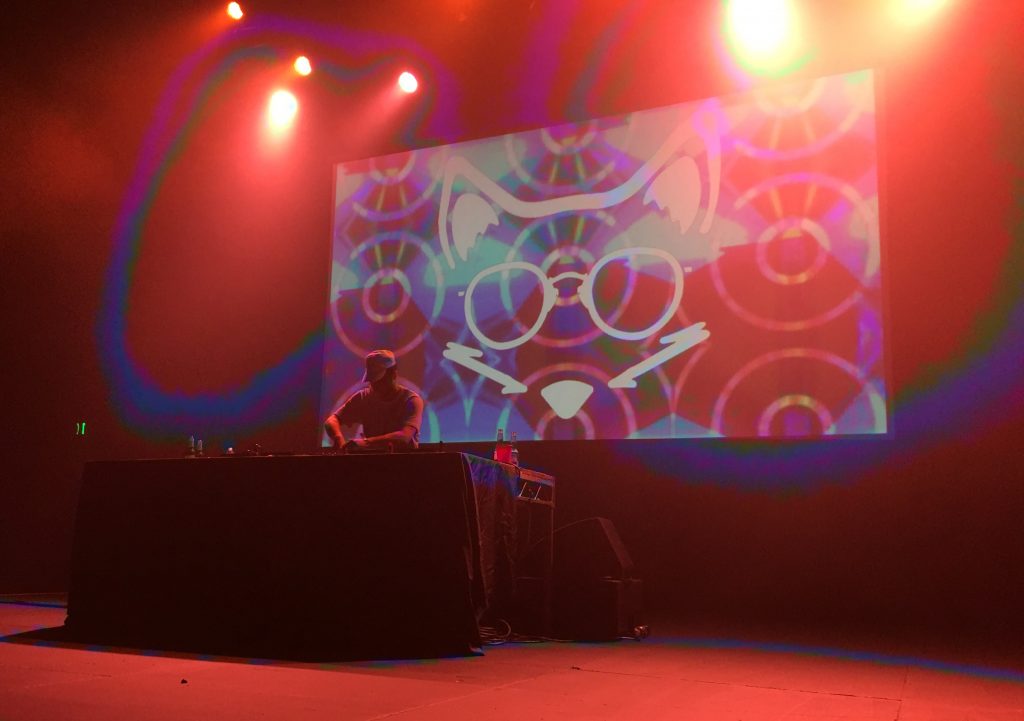 I have to say, when I first heard Prince Fox was going to be playing, I was skeptical. Prince Fox considers himself a "Future Pop" artist, so he seemed a bit out of place in this lineup of bass artists. Once he started playing though, any doubts I had were washed out of my mind. Not only was his set riddled with crazy remixes and bass hits, he was able to work in his own "Future Pop" tunes, like "Just Call (feat. Bella Thorne)", and still make the crowd go wild. He even got everyone singing along to a tune from a little band called Sum 41, maybe you've heard of it, "Fat Lip"? I think my personal favorite track he dropped was a moombahton remix of "Vertebreaker". Prince Fox was definitely the surprise hit of the night for me!
Getter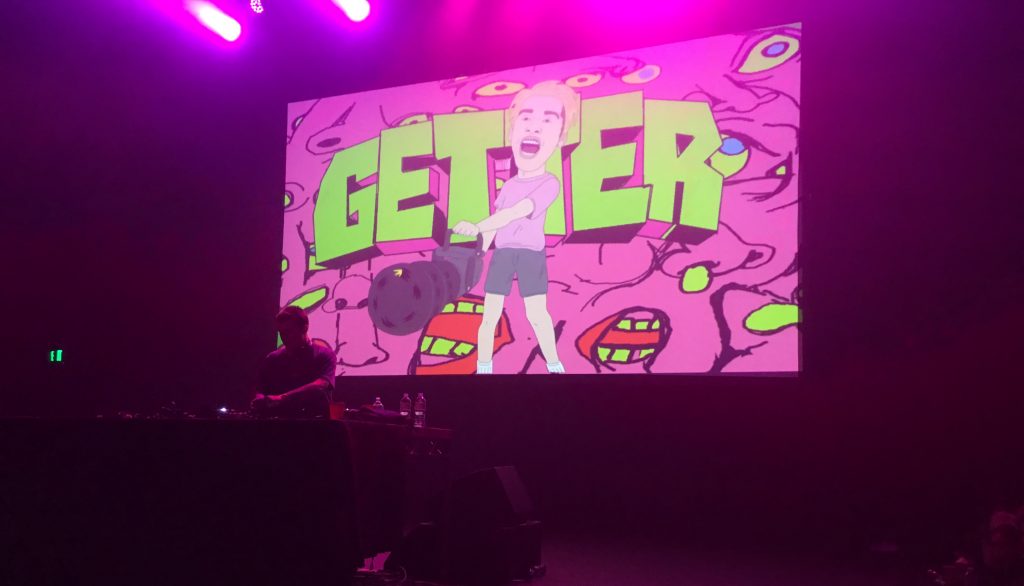 Finally, it was time for Getter to go on! But wait, who was that random guy up there plugging in USB drives and hitting play? I honestly have no clue, but I'm blaming him for the five minute piano intro to Getter's set! Getter played a really solid set filled with tons of new music. If you don't follow Getter, he posted these two tweets the day before the show:
just made my first song that made me fucking cry jeeeeeez this is my best song ever

— Wanye Krest (@GetterOfficial) November 30, 2017
its literally hip hop into trap into metal

— Wanye Krest (@GetterOfficial) November 30, 2017
and sure enough, we were the first show to ever hear the song. All I can say about it, to all of you who weren't there, it was insane. He was not lying when he said it was his "best song ever", it showcased so much of his talent as a musician and producer. He also shared another new track that he said came from when he was in a bad place in his life, and actually asked everyone to not dance or do anything and to just listen to and take in the song, which was a pretty great experience.
Even with all the new previews and hits, there was something else that happened that really separated the show from any other DJ set. One of Getter's latest singles is a song called "Solo", which he wrote with Party Nails. Now, one thing that I don't think anyone in the audience knew was the Getter and Party Nails had never actually met. During the show, Getter started playing the song and made it right up to the first verse when he realized that off stage was his mystery collaborator, Party Nails. Getter brought her up on stage and restarted the song, and the two of them danced together on stage. It was one of the most genuine things I've seen in a while, and it was pretty damn cool to see Getter meet Party nails for the first time ever! Oh, and those other mosh pits I mentioned earlier, they were all Getter. Getter formed about 3 mosh pits during his set, ending his mosh pit run with a "wall of death" (which is when the crowd splits down the middle and then runs into each other, sort of like a lined up mosh pit).
The whole night was a ton of fun, the venue was perfect for the show, the sound system was wild, and all of the DJs were great. Props to Goldenvoice for putting on the show, and to Getter and all of the DJs for doing a stellar job.
Leave a Reply