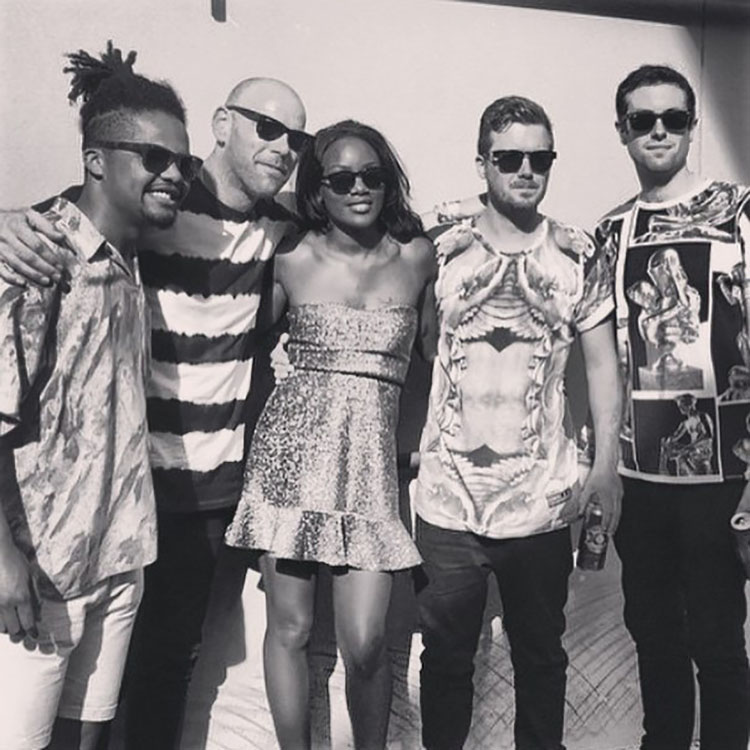 "If Gorgon City comes within 4 hours of Denver, I'm going."- Nick's Mom
Those are her words exactly in a text she sent to me about two months ago. I laughed, and told her I would keep my eye out for any dates near here. She was dead serious and I knew she would absolutely go by herself if need be. I promised I'd be there with her as Gorgon City is one group I've listened to a lot this year but haven't had the privilege of seeing live. Boy were we in luck.
October 21st. Gorgon City Live was coming to the famous Bluebird Theatre in Downtown Denver. I didn't think too much of getting tickets right away as I always shoot for the media route, without a response and the night of the show, Ruby and I took my mom to dinner and waited with baited breath as we all headed down town to the Bluebird. What shocked me the most was the size of the venue. Gorgon City is a smaller known name, but together with Justin Jay from Dirtybird Records and AMTRAC, I thought there might be a few thousand people from around Colorado that would want to see them.
Well if there was a few thousand, I'll never know. The listed capacity of the Bluebird was 550. Intimate to say the least. As we ventured inside we found the small area for fans to be inviting and warm, the opening act, played deep house and the crowd seemed sort of into it, but it was pretty clear they wanted Gorgon City. Out came Justin Jay and though the crowd seemed to recognize his deep house and techno sound, the anticipation was building for a live set from Gorgon City.
Ruby and I took to the internet to check out exactly who made up Gorgon City and where they hailed from. All the way from London, Gorgon City Live consisted of 5 people. I was surprised as everything I had seen showed only two. There was someone on the drums, the keyboards, and then someone mixing and doing drum pads. Not to mention two live vocalists. Ruby and I were stunned by the live vocals as some of their most recognized songs included amazing vocals. Seeing them performed live was an absolute treat. Both vocalists (male and female) had wonderful voices and were the ones who recorded the tracks in the studio.
The crowd ate it up and they were clamoring for more. The deep house and techno vibes had the crowd flowing and even my mom got into it! She mentioned afterward that she had never danced that much and all thanks to Gorgon City Live.
I have to say, easily one of my favorite live sets I have ever seen. If you have the chance to see Gorgon City, especially live, you need to.
Leave a Reply