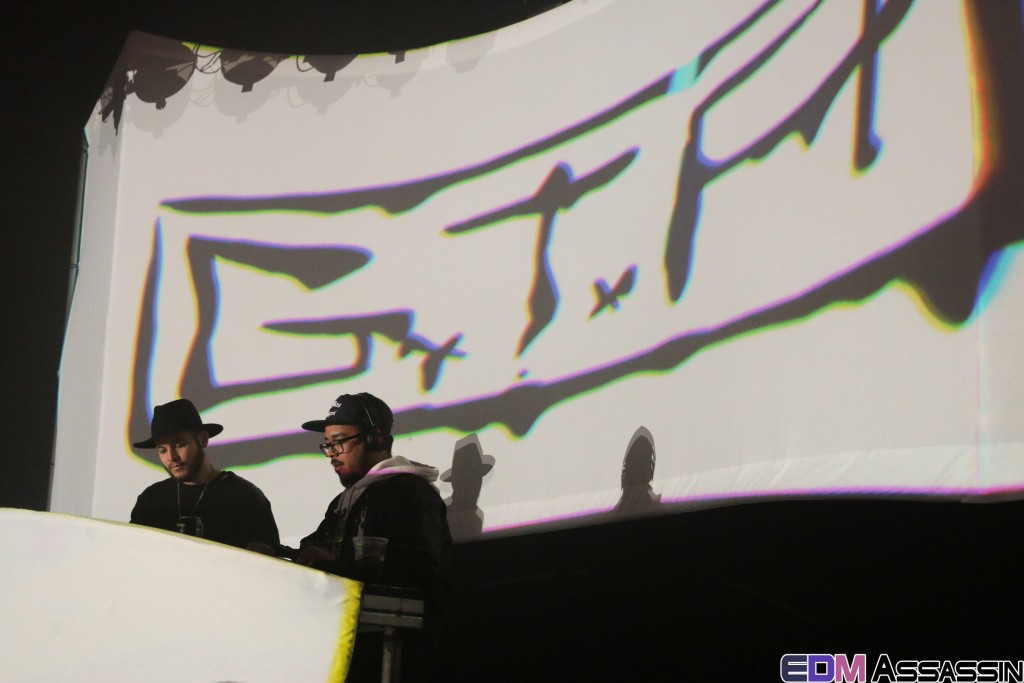 The Goons that are Taking over America have rolled through the Windy City, coincidentally on the same day as their new EP launch, Death to Genres Vol. 2, (which if you haven't already, then I advise you to listen ASAP). The duo known as "GTA" consists of Julio Mejia and Matt Toth from Miami, who have really taken over recently with their set style that includes no specific genre. The two have embarked on a 17 stop tour this year, and EDM Assassin was lucky enough to cover their Chicago stop.
With Chicago always managing to pull off multiple seasons in a matter of a few days, this Friday was the case as well. The first snowfall of the year has come, and it was not light. We managed to pull off 4-6 inches of snow that night, regardless we made it to the show safely. The venue was Concord Music Hall, which hosts a large amount of artists that want to roll through Chicago; and it ended up being a really good venue for GTA to host their show at. The stage was large enough for GTA to have their back light display and a larger podium type stage where their decks were placed.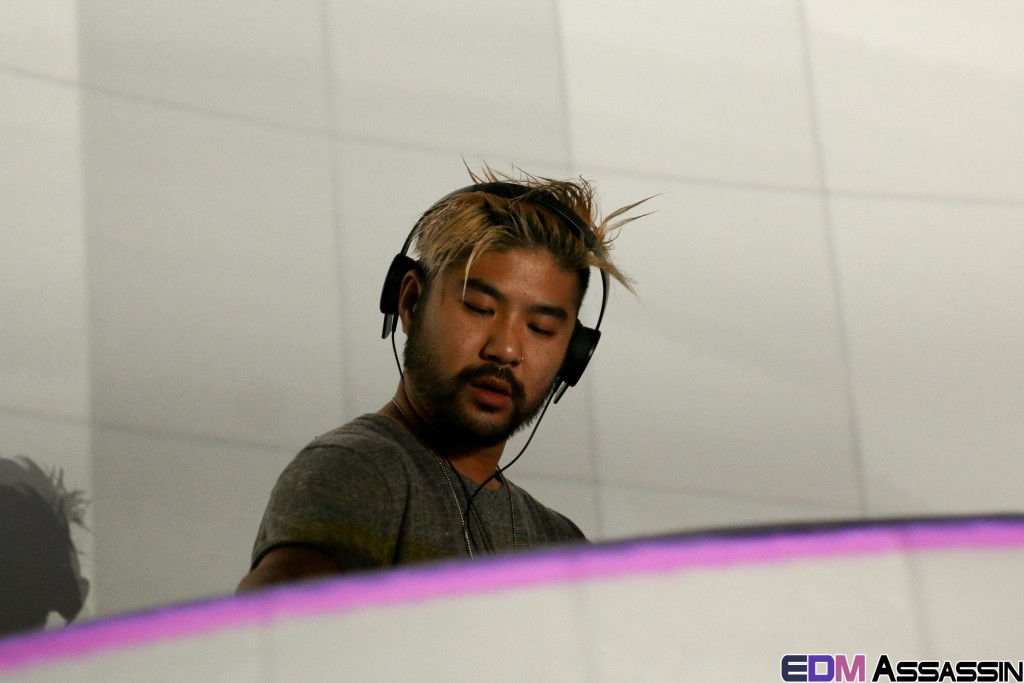 Some of the openers included Chicago local Mielo, Rich the Kid, Wax Motif, and K Camp. All of them were awesome and fun to watch, but the artist who really impressed me from the openers for GTA was Sydney-based Wax Motif. Wax Motif's style is very "G House," which can be related to the likes of Tchami and Dr. Fresch. This type of house is currently gaining massive traction in the US and I was glad to see that Wax Motif was able to bring that sound to this GTA show. My personal favorites were when he played his track "Krush Groove," the Sleepy Tom remix of "Intoxicated," and the Kill The Noise/Feed Me collab by the name of "I Do Coke." It was a very intriguing set that really set the mood for the night. GTA did a remarkable job at curating a lineup of openers prior to them that allowed the crowd to have fun and get into it before the stars of the show even got on.
Now with all the openers out of the way, GTA was ahead of us. They got on at about 11:30 which is typical for the headliners at Concord, maybe just a little too early. Overall, their set was very, very energetic and they really know how to play songs that get the crowd more and more involved into their set. The set really exemplified their motto of "Death to Genres," where anyone would be able to notice that no specific genre was being played the whole time. The duo jumped from subgenre to subgenre, constructing a set that fans of either end of the large "EDM" spectrum would be able to enjoy. GTA is able to constantly bring the element of freshness that allows for the listener to get something new every time they see/listen to them. I can almost compare the duo of GTA to the duo of Zeds Dead; in which both are able to to concoct these appealing and enjoyable sets that include not only EDM, but rap and other genres as well. GTA had a night in which electronic music veterans and newbies alike both had a good time.
Thanks so much to GTA and their administration for allowing us to cover and do photo for their show!
Leave a Reply