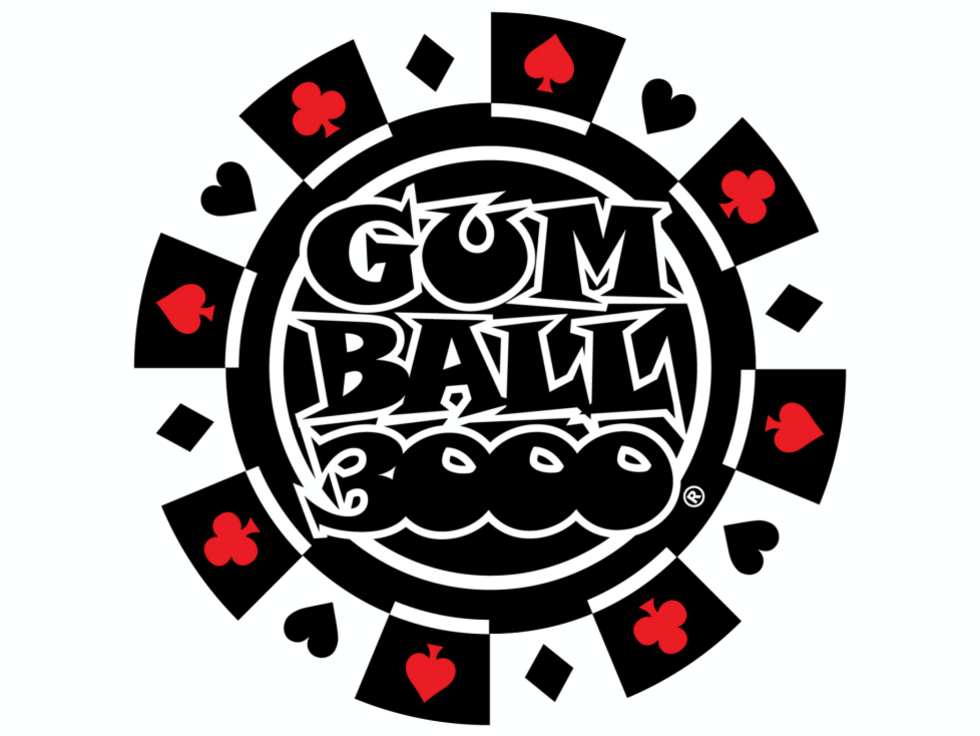 On May 29th , the Gumball 3000 Rally came to an end at the MGM Resorts Village in Las Vegas. Unfortunately due to circumstances beyond the control of the Gumball festival organizers, the event only lasted one night instead of the originally planned two. Due to this last minute change however, the Gumball organizers decided to make the entire event free and refund everyone who bought a ticket to the event.
No one seemed to be mad about the last minute changes, because free is free, and there were so many amazing cars to look at and admire. Luckily for Tanner and I, we secured media passes and were able to get an up close and personal look at some of these amazing vehicles just after they had parked. Our main goal was of course to get to see both of deadmau5's cars, the McLaren P1 and 650.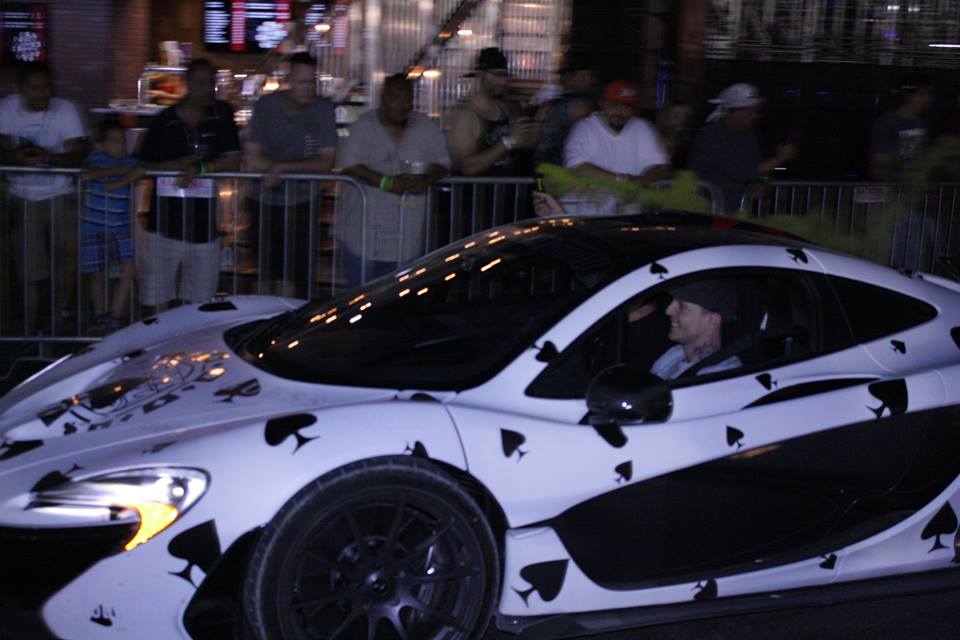 As the rally participants filed in, it was immediately apparent that this was one of the finest collections of cars you could dream to be around. Seeing anything from deadmau5's McLaren's to Porsche 918 Spyders, to Bentleys, to Ferraris and Lamborghinis, it was truly a car lover's paradise. Getting the opportunity to be inside the fences and up close and personal with the cars was the opportunity of a lifetime!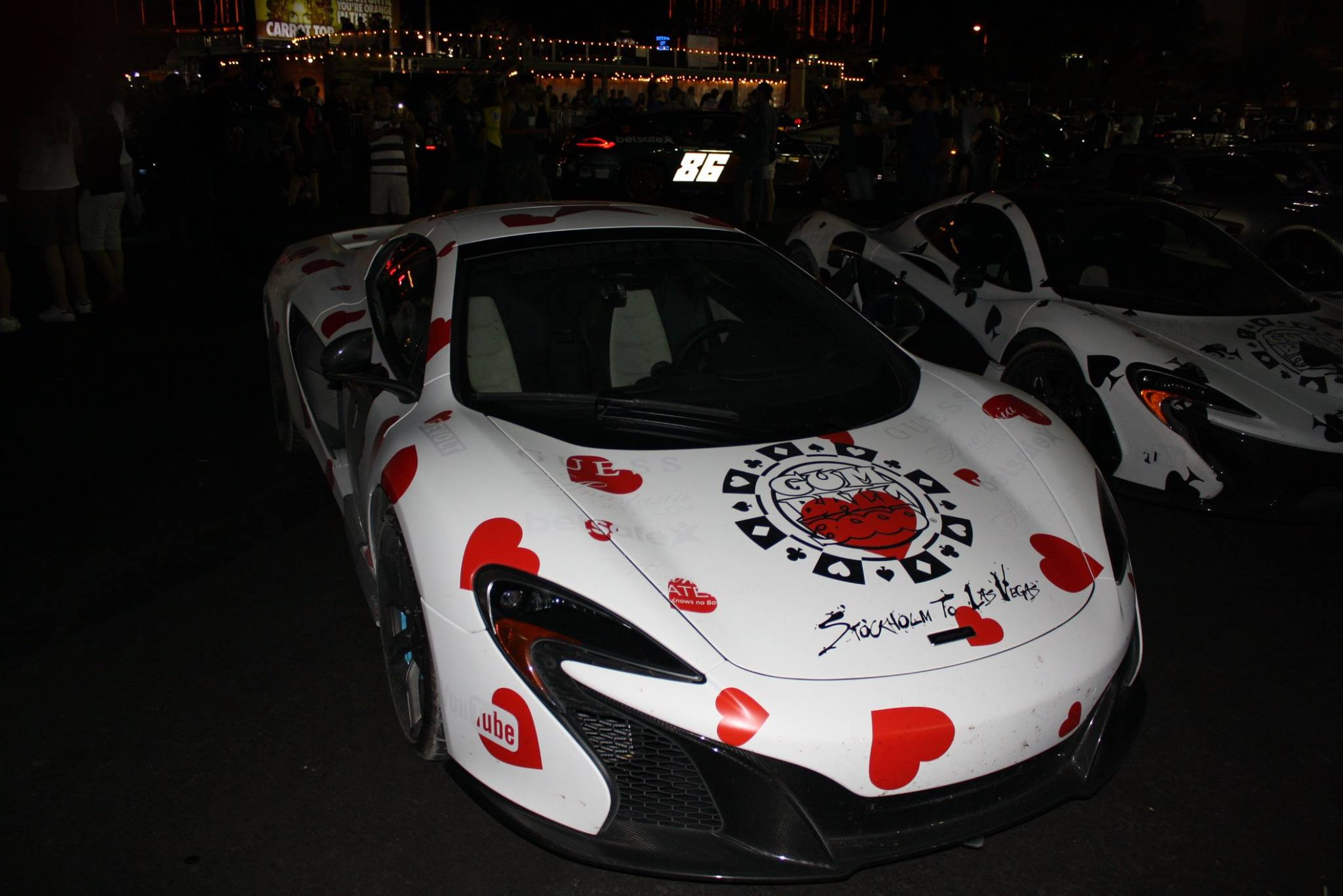 As the night wore on, the rally participants went on to enjoy their dinner and a much needed break. Meanwhile at the festival itself, things were gearing up for the Tony Hawk skate demo. This drew a crowd as Hawk and other various skaters dazzled on the half-pipe, and Hawk definitely showed that he is still as good as ever on a skateboard.
While Tony Hawk finished his demo, we acquainted ourselves with our backstage access and sorted out where we were allowed to be as well as the guidelines for both the Alchemist/Bun B and deadmau5 performances. We were lucky enough to have been able to stay in the photo pit for the entire Alchemist performance, but were told that we would only be allowed to be there for the first 15 minutes of deadmau5's set.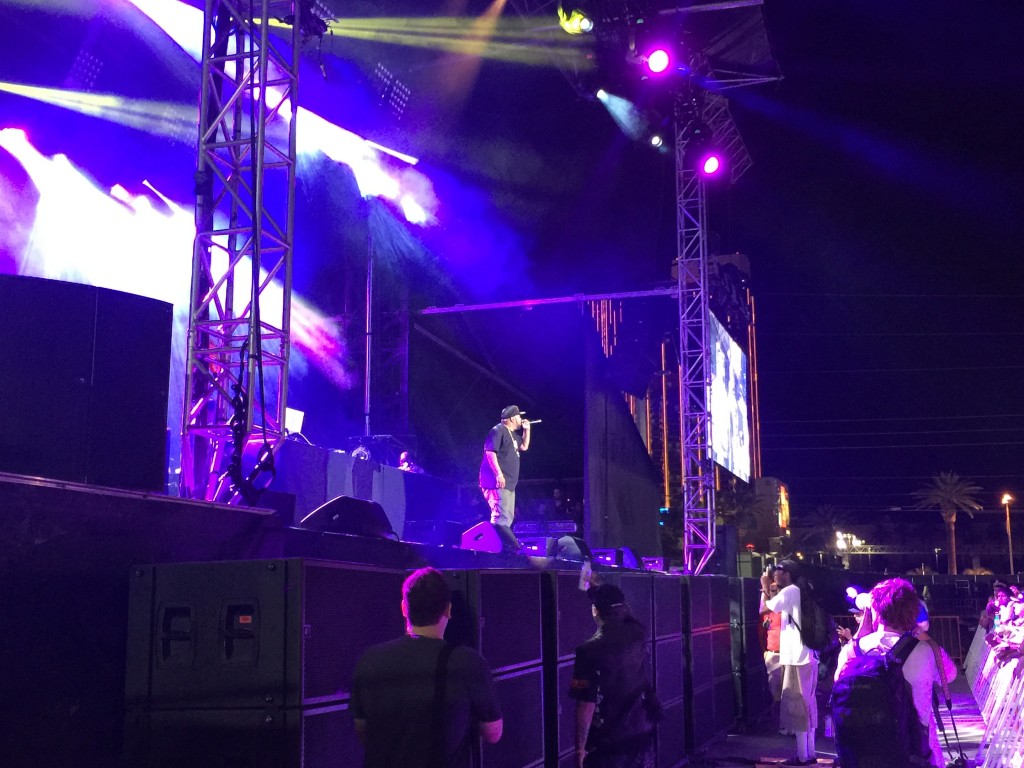 The first act on stage was The Alchemist, who spun a good mix of rap and hip-hop classics, dropping everything from Jay-Z, DJ Jazzy Jeff & The Fresh Prince, Eminem and more. As his set went on, Bun B came out to start rapping which was a surprise as he was not announced as being rescheduled from Day 2 to Day 1.  Both performers had the crowd rocking and enjoying themselves. I was especially impressed by the fact that the Alchemist was DJing with vinyl, as you don't really see that anymore!
Finally it was time for the main act of the evening, and what seemed like the reason most people came to the event! It was time for deadmau5 to close out the rally and the festival!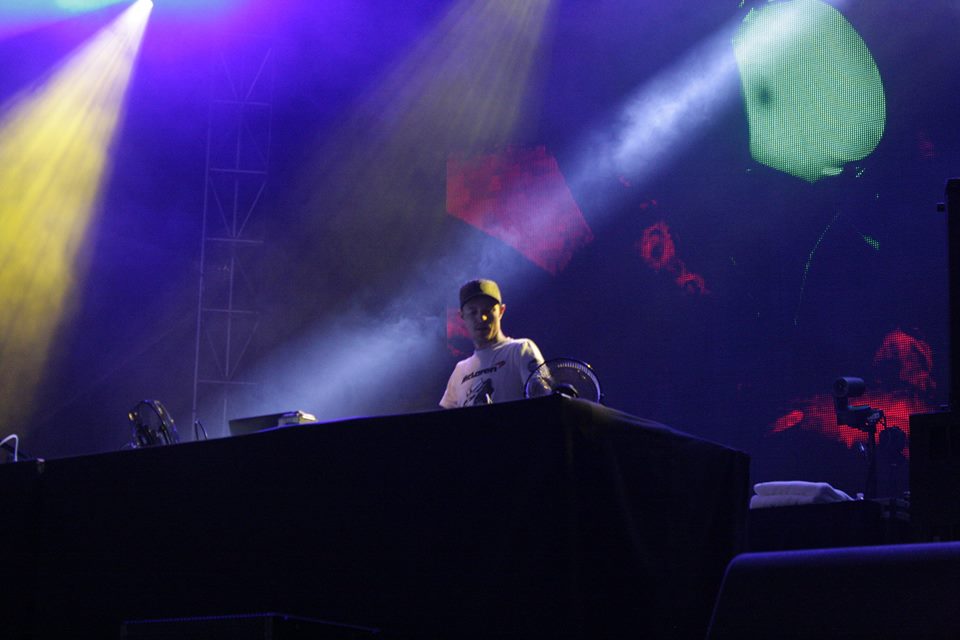 The deadmau5 set was amazing! It was both my and Tanner's first time seeing him live and we were blown away. The crowd was so excited the moment he came on and you could tell that Joel himself was really enjoying playing a free show. He played all of his hits including Some Chords, Strobe, Ghosts 'n' Stuff, Sofi Needs a Ladder, and tons more. He played some of my personal favorites off of the while(1<2) album, including starting the set with Avaritia which is one of my personal favorites.
As the night came to an end, Joel decided to play a small encore where he played I Remember as well as the Tommy Trash remix of The Veldt. It truly was an amazing way to end what was a fun evening in Las Vegas. One of my favorite parts was how genuine he was with everyone who attended, making sure to thank the crowd for coming and saying how much he enjoyed playing a free show for us.
I would like to wrap up this review by thanking the Gumball 3000 Rally organizers as well as the event organizers and event staff in Vegas. There were a few bumps and confusions with all the changes and cancellations as well as some media confusion, but all in all we had an amazing time and loved being able to get up close with the cars as well as being in the photo pit during parts of the shows. I hope that Gumball will continue to have events in the USA as part of the rally, because getting to have this experience again would be amazing!
Leave a Reply