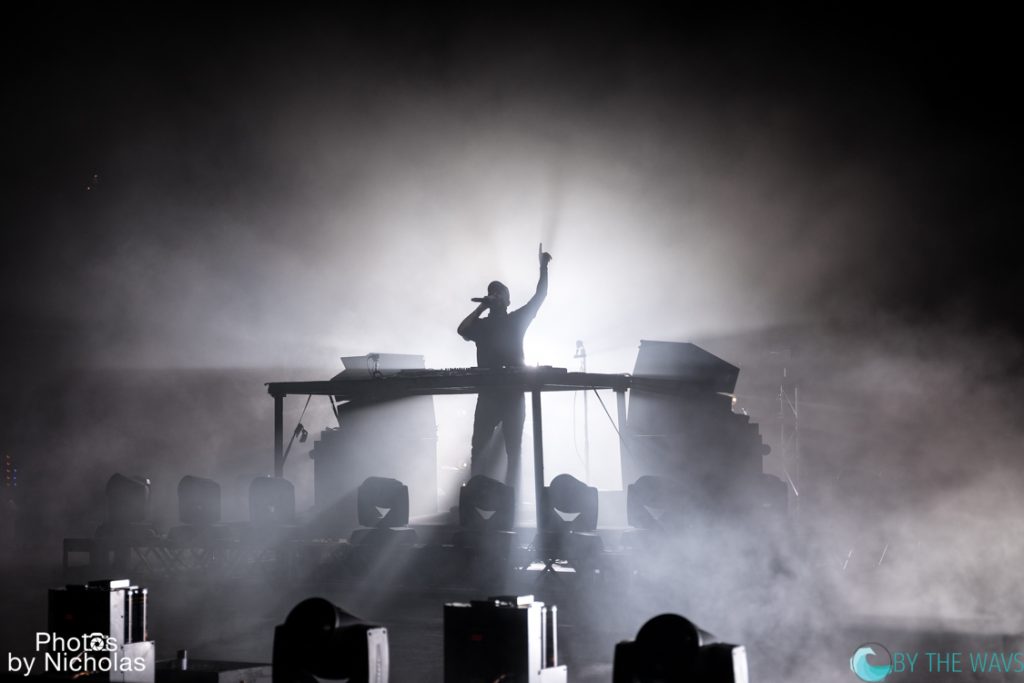 Hard took over the iconic Red Rocks once again and gave those in attendance quite the musical ride. With sets from the up and comer Kittens, to the established acts of AC Slater, Wax Motif and HARD founder himself, Destructo. The night wound down (or up in my opinion) with a diverse set from DJ Mustard and an outstanding performance from Dillon Francis himself.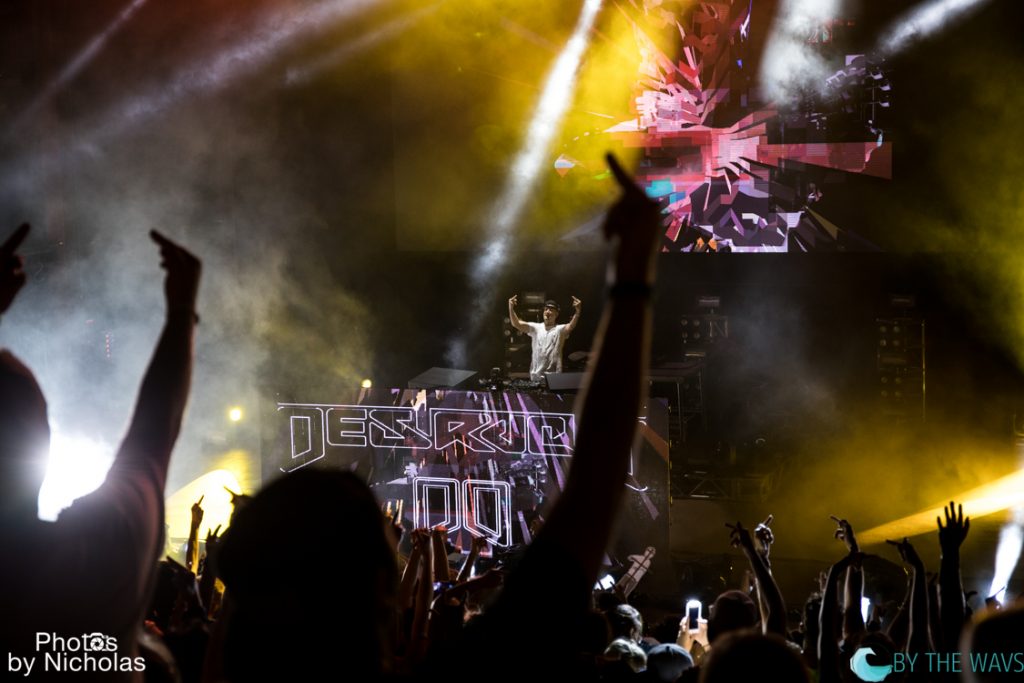 Seeing Destructo a few times at each of the Hard Red Rocks shows I've attended never gets old. There is a distinct style of G-house (as he put it in an interview with me), but years of experience has honed his skills to include any genre that strikes his mood without missing a beat. Destructo plays to the crowd and mixing in and out of any electronic genre (and plenty of non-electronic tracks) is a staple in every set. This year was no different; and while we heard plenty of classic tracks, "Party Up" for example, there were more than a few surprises in store for the crowd.
Specifically when he mixed into Rage Against the Machine's "Killing in the Name". Every person I saw over the age of perhaps 24 knew the song instantly and proceeded to rage and scream along with the track. I couldn't help but laugh, seeing plenty of 'youngins' that looked very confused as to what in the hell was playing. It's moments like this that really cement a performance into your memory, Destructo certainly knows how to do that.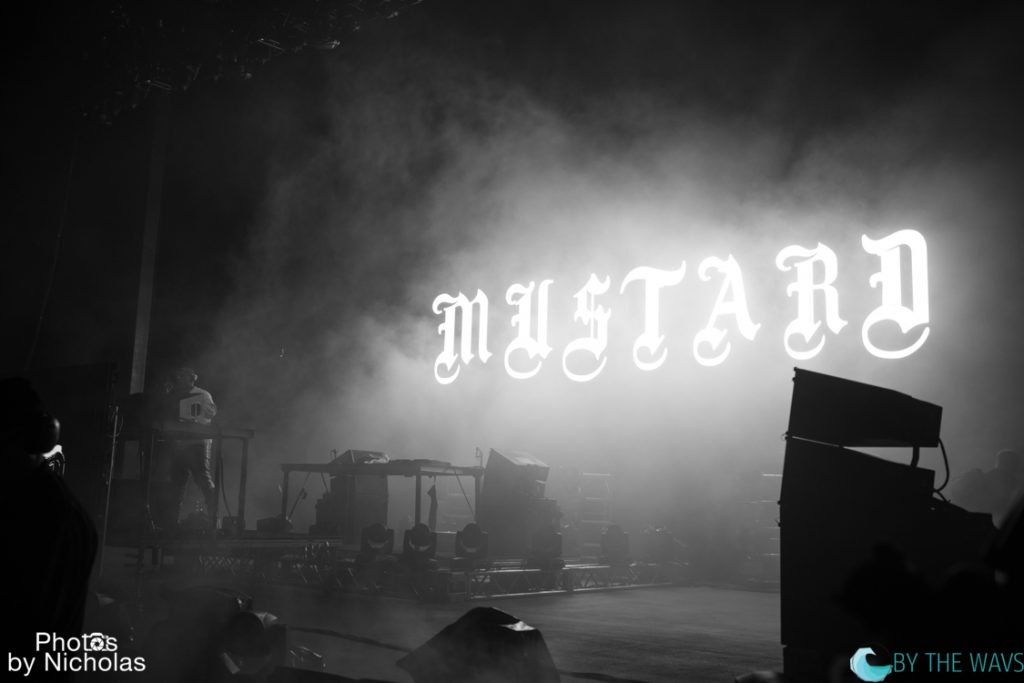 I can honestly say I had no idea what to expect when it came to DJ Mustard, and that was probably for the best. It kept me open-minded and ready for anything. I did however sort of expect to get a few pictures of him while on the decks from the photo pit… No such luck there.
Instead I kept to the sides to see him work a mostly hip-hop/rap set that didn't seem too out of place in the ever-changing electronic world. From our vantage point in the crowd I could see that plenty of the audience kept up with his set, leading me to believe that plenty of people came to Red Rocks to see DJ Mustard as well. Though I may not have recognized many of the songs since I do not follow the current rap/hip-hop scene, there were more than a few gems that stuck out and caught even my old-timey ears. I can't say the same for my mom though, but she never stopped dancing during his set!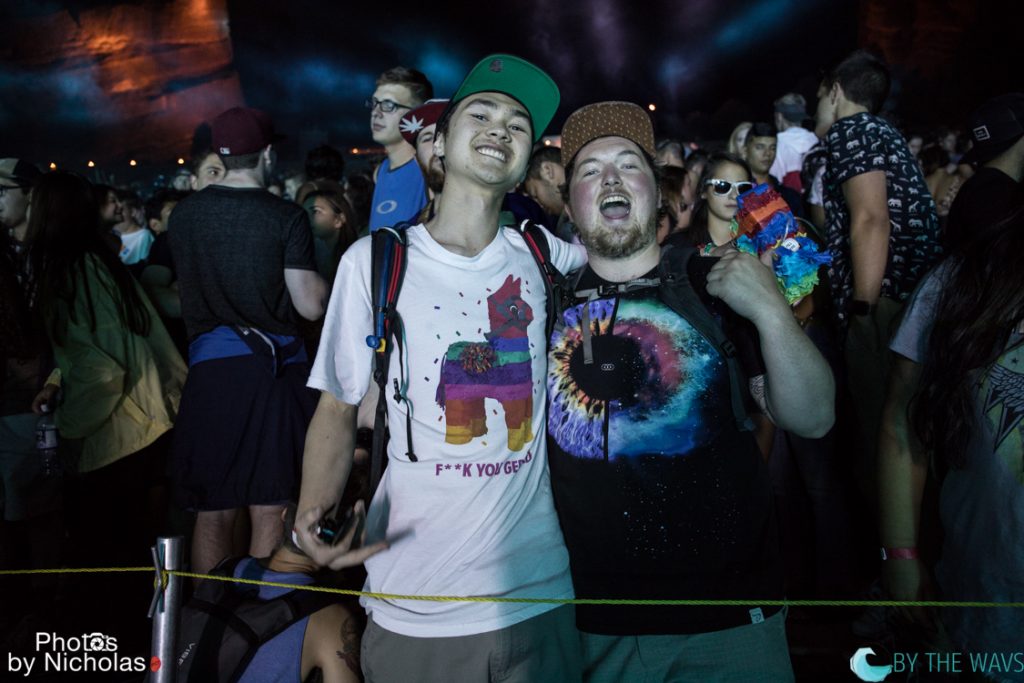 Dad?
One of my favorite artists (and apparently my lookalike), Dillon Francis came to the stage with an energy he directed into his set with ease. With a few new tracks fresh off the press and plenty of classics up his sleeve, Dillon put on quite a performance to close out Hard Red Rocks. Hearing tracks like "When We Were Young", "Say Less", "Not Butter" and even the melody of "Bootleg Fireworks" brought a smile to my face and an energy to my dance steps. He infused his moombahton set with throwback tracks, crazy visuals, and even a shoutout to his parents for their anniversary.
It's hard to forget a set like this one as Dillon brought his A game and pulled out all of the stops for his headline performance. This was one for the books and I know I am eagerly awaiting the next announcement of a show in Colorado by Dillon to see what else he can bring. Take a look at the rest of the pictures I took!
Leave a Reply