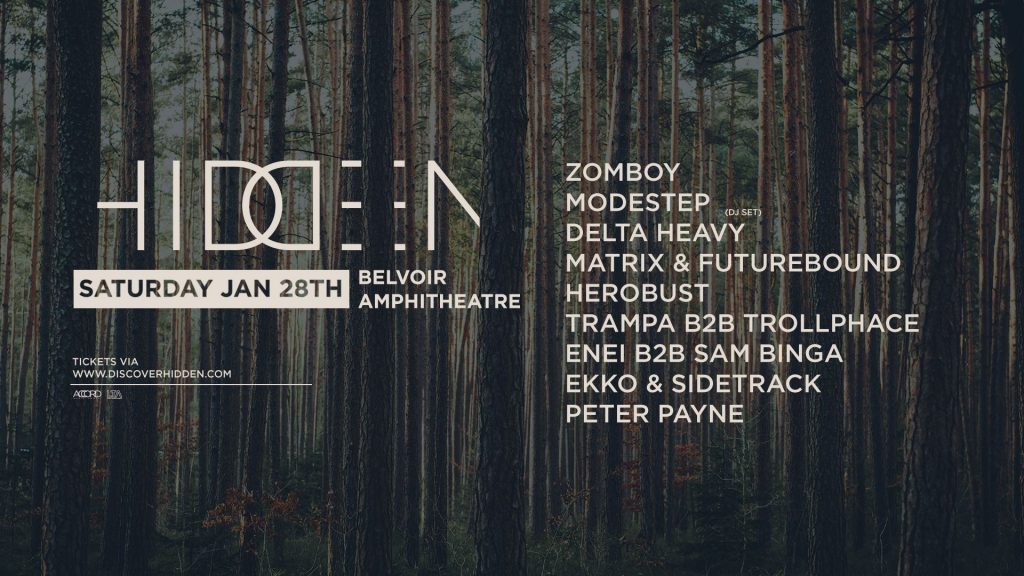 If you asked any Australian about the go-to festivals in the country even two years ago, you would have been sure to have heard huge nation touring events Stereosonic and Future Music Festival listed among others. Well, times have changed. Neither of those two happened last year, allowing a changing of the order to occur. Now, smaller, location specific festivals and shows seem to be popping up faster than everyone can keep up. Among the first of those was Hidden, revealing itself in the latter part of 2016 with the extremely solid lineup seen above. It was held at Belvoir Amphitheatre, located near the edge of the city bounds in the middle of the Swan Valley, well known for vineyards and scenery. I hadn't been before, but I knew from people who had that it was a breathtaking venue. Even though I have been to quite a few festivals, on the way to Hidden I felt just like how I did on the way to my first. I didn't know what to expect, apart from a good time and that it would be hot, at 37 degrees Celsius.
I arrived at the event expecting long lines as usual, but again (as usual) I was only in line to get in for about 5 minutes. Security were pleasant and did their jobs well. That being said, most people were in good spirits and not many were getting turned away. After walking under a large "tunnel" to enter with water mist raining through the net roof, the venue fully came into view and blew me away. Food trucks, bars, toilets and a fairground ride lined the back fence, with gum trees and a chill out tent in the middle of the area near the entrance. The crowd was at a low density which was good, and most people were desperately finding shade as soon as they entered (which there was enough of). At the other end of the event area was a line of trees, acting as a horizon. This is what was beyond it.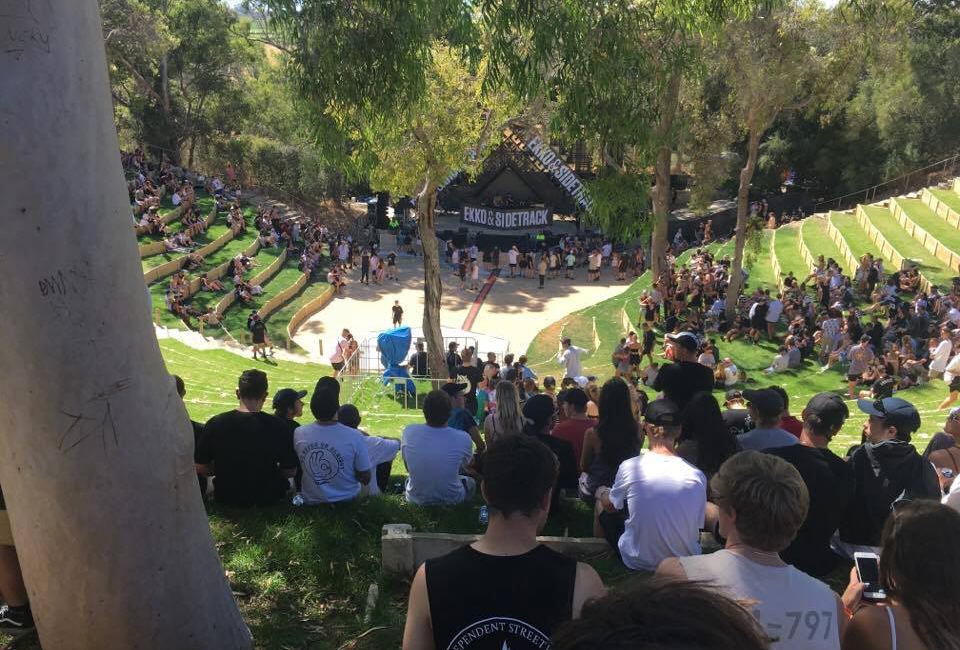 After buying a water (for a price that was fair for a festival) I headed down the front to rave to Dimension's "UK", being played by hometown heroes Ekko & Sidetrack. Good to know that it's still being rinsed. Later on that night I had a conversation with Jono (DJing on the left in the picture below) while waiting for dinner, who had nothing but praise for the festival. I couldn't help but agree.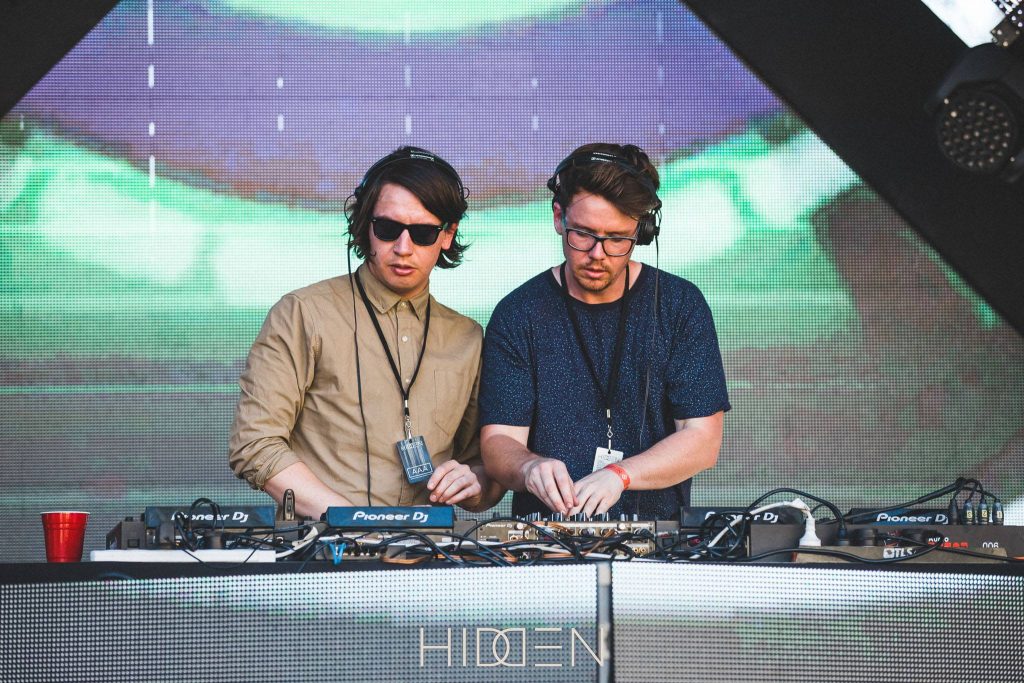 Sam Binga b2b Enei played next, representing Critical Music from the UK and Russia respectively. They played their set a bit differently than most b2bs, with Sam Binga taking control for the first 20 minutes, Enei for the next 20 and both going in together to close out the set. They respected that they were openers more so than headliners and had lots of fun within those bounds, playing a bit of Garage and Dubstep alongside lighter Drum and Bass.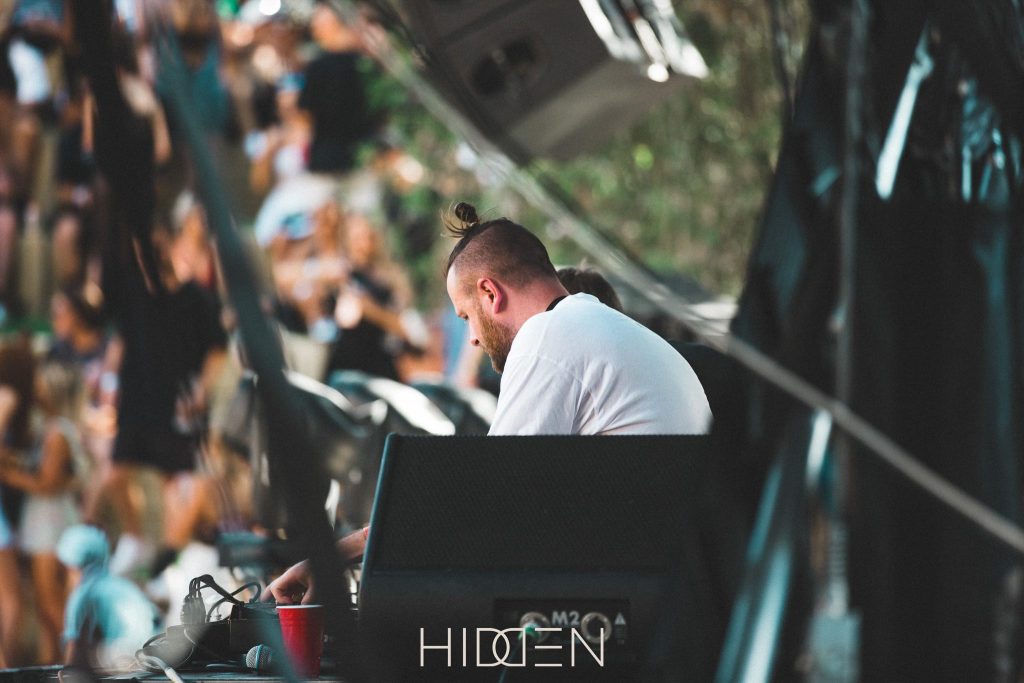 Trampa b2b Trollphace came next, slowing the tempo down and completely disrespecting their position on the set list, tearing everyone a new one with an unrelenting set full of filthy Dubstep. For more than half of the set there was a mosh pit about 10-15 metres wide, larger than I'd ever seen. Especially given that security at every other festival that I'd been to closed up mosh pits as soon as they formed. The free water that the security were giving out at the front was a life saver too, given the extreme heat of the day.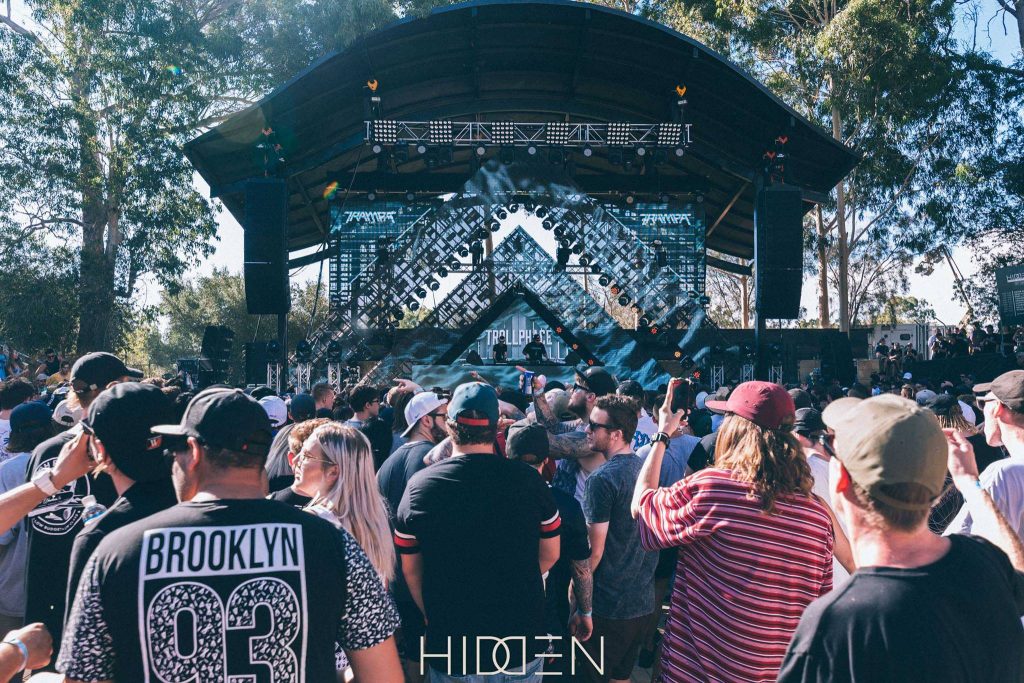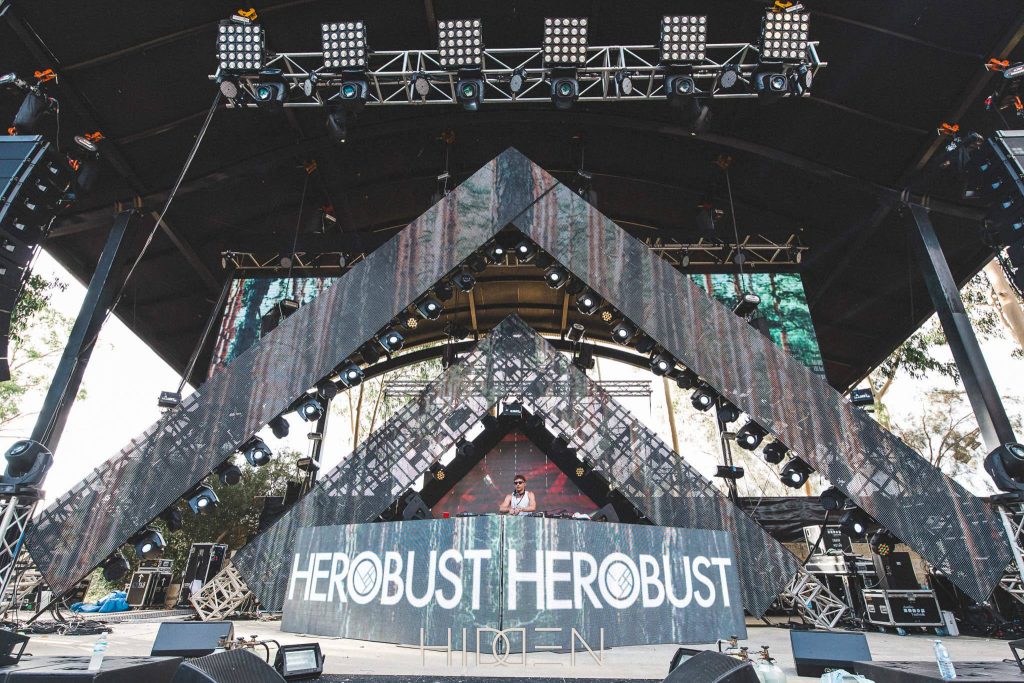 Herobust took the intensity that Trampa and Trollphace left and rode it for the entirety of his set, although he foreshadowed that before the event with this tweet.
Wooow Perth is getting bodied today @Zomboy @TrollPhaceMusic @TrampaMusic @DeltaHeavyUK @Modestep ???

— ? VERTEBREAKER ? (@Herobust) January 28, 2017
He played Hybrid Trap and Dubstep for the entirety of his set, and everyone had as much fun as they sweated. There was a lot of sweat.
Drum and Bass took over from Dubstep afterwards, with Futurebound playing on behalf of himself and Matrix going into the sunset. He threw down a good mix of tunes, with some old school DnB, modern bangers and his own productions too. Control was special, but the crowd loved this the most.
More carnage from our set @ Hidden festival in Perth.
Wait for the drop?????#vibes #matrixandfuturebound #australiatour #round3 #Perth pic.twitter.com/kDv8uk1YHl

— Matrix & Futurebound (@matrixandfuture) January 29, 2017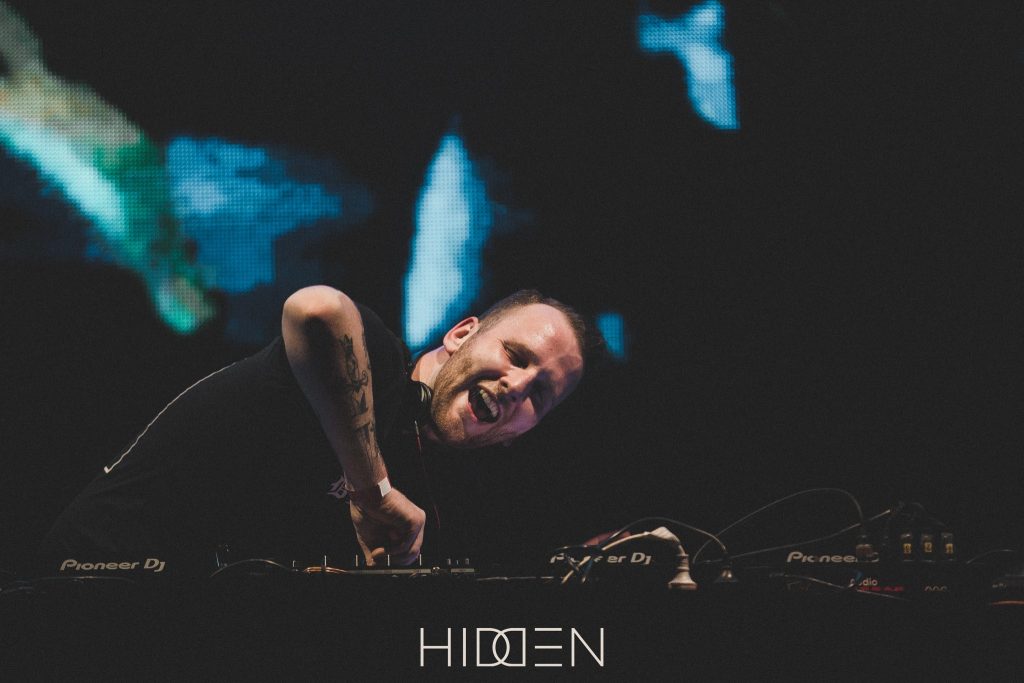 This picture of Zomboy was too good to not share. His stage presence was next level and got everyone hyped beyond belief. His mixing was great and everyone went seriously hard, having lots of fun.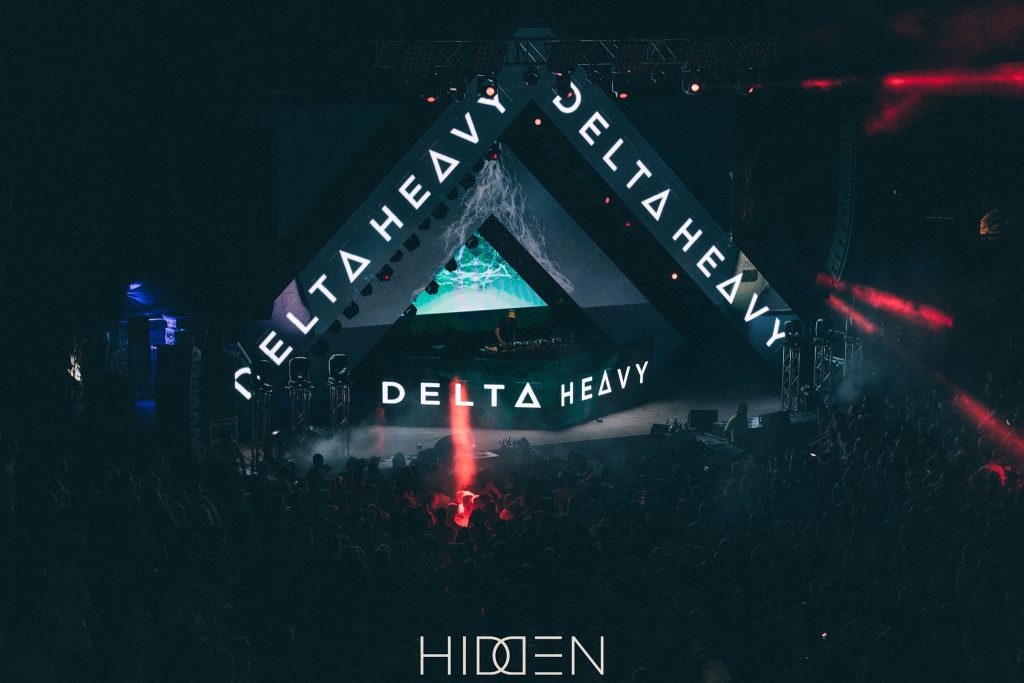 Delta Heavy played next, and went just as hard as everyone else even though he was sleep deprived and got (painfully) bitten by an insect halfway through the set. Welcome to Australia. This is how hard he went.
Venue was actually so sick tonight, another little snippet from @DeltaHeavyUK pic.twitter.com/mumoMPHdS3

— conkitoburrito (@yknoC) January 28, 2017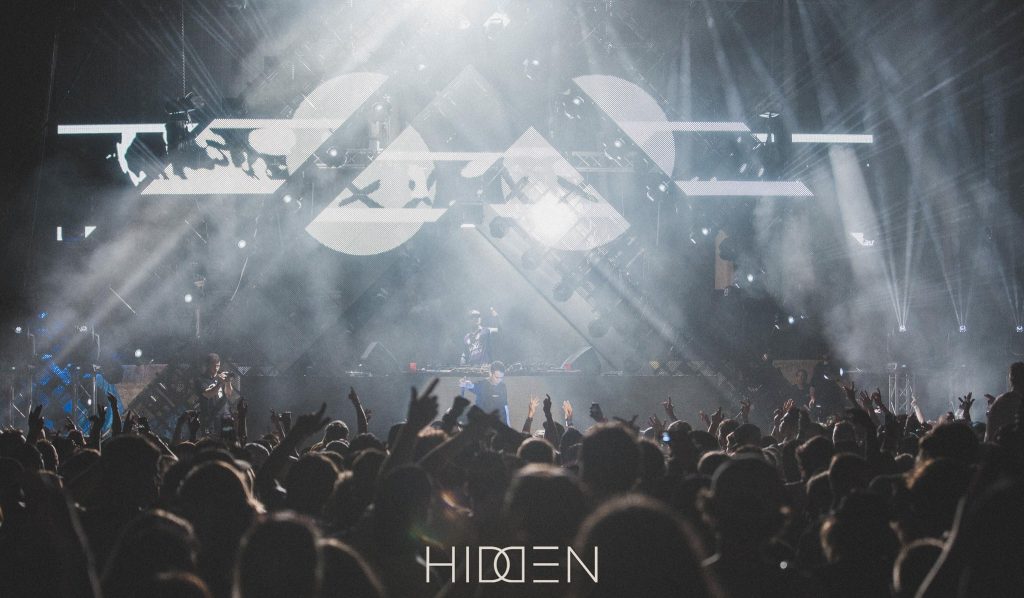 And finally, Modestep. Tony held down the decks while decked out in Perth Glory merch and a mask, and Josh danced around out the front hyping the crowd up and singing occasionally. He's got an insane voice live. They played music from all across their career, ranging from old school Dubstep to their hit Sunlight to the cinematic Take It All (my personal favourite of theirs). Drum and Bass got played more frequently than I expected from them, and their recently released tune Living For The Weekend went off. Everything they played was insanely hard, and everyone loved it. After they finished the crowd started yelling "one more song", and they more than obliged. They played a tune that they just finished, called "I Just Can't Wait Until It's Summer". It's huge, to say the least. Think B2U except with stronger vocals and an even more insane drop. I just can't wait until it's released, although they said don't expect it soon.
Overall, Hidden was one of the best events that I've been to. The lineup was incredibly solid, the venue was perfect, the production was fantastic, the prices were reasonable at worst and not even extreme tropical temperatures kept everyone from having tonnes of fun. As usual for festivals a bunch of males getting a bit too physical was a downside, but I count that as standard at any festival anyway. It is not an easily controllable issue.
Having thrown elbows to Excision & Space Laces five times, raved to Dimension's "UK" three times and gotten down low to TC another three times (plus that Modestep ID), it's safe to say that I enjoyed the evening. You'll catch me there next year having another awesome time.
Leave a Reply