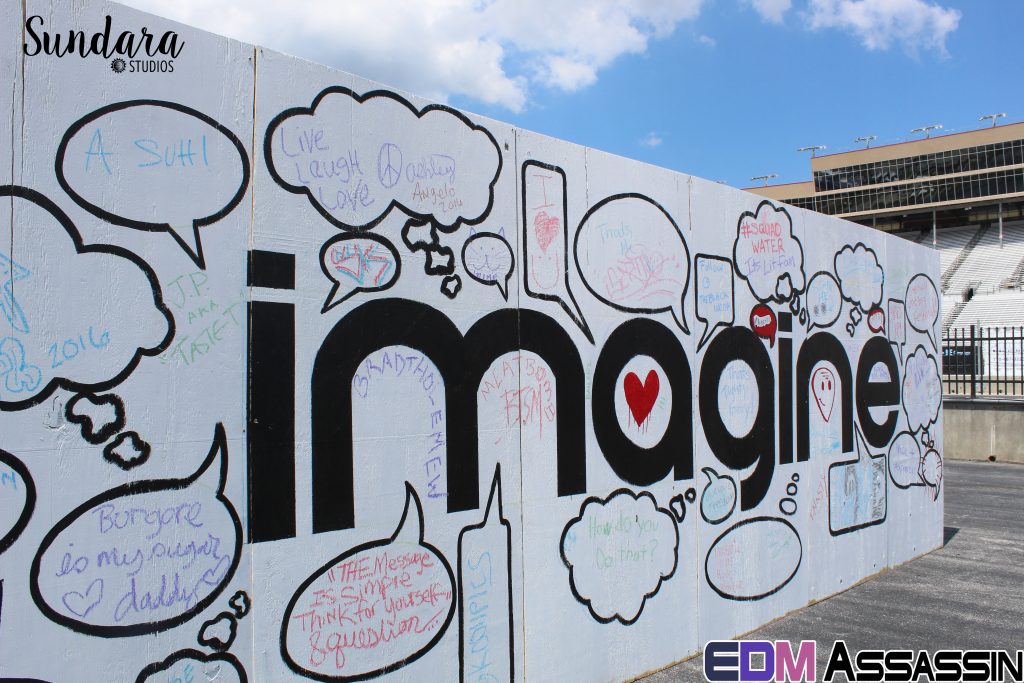 So, let me begin this review by saying that no festival is perfect. Every fest will have its pros and cons and Imagine is no different. It has been a week since the festival and since then, all I have seen on Facebook is negativity revolving around Imagine. Imagine is no first year festival; however, it was their first time in a completely new venue with the addition of camping. This was a test run for everyone involved. I am not saying that there were some things that Iris should have no doubt taken care of, but in reality, Imagine wasn't all as bad as people are making it out to be. For the most part, the vibes were awesome and the stages and performances were out of this world and allowed you to enter an aquatic wonderland.
My group and I arrived to the Atlanta Motor Speedway on Friday around noon – which is basically the prime arrival time for those arriving to set up camp. In the past, the longest I have ever waited to enter into a festival was an hour, which was completely manageable. To enter for Imagine, we ended up waiting around 3 hours… which was RIDICULOUS. Some people even had their cars run out of gas (thankfully we weren't one of those people). Overall, entering into the campgrounds was the most unorganized I have ever seen at a fest. They had thousands of people crammed into 3-4 lanes for camping, but as the lines grew and grew way outside the Speedway, security completely stopped checking cars and just started letting people in. The attendees safety was obviously not thought about during this process. There was supposed to be specific "car camping" and "non-car camping" but everyone was so mixed up, that those that got either ended up getting all mixed up in the first place. It was a nightmare and after the whole ordeal was done, I was so thankful. Next year, they definitely need to implement an early arrival option so not everyone is coming at the same time. That would have made things way less of a mess.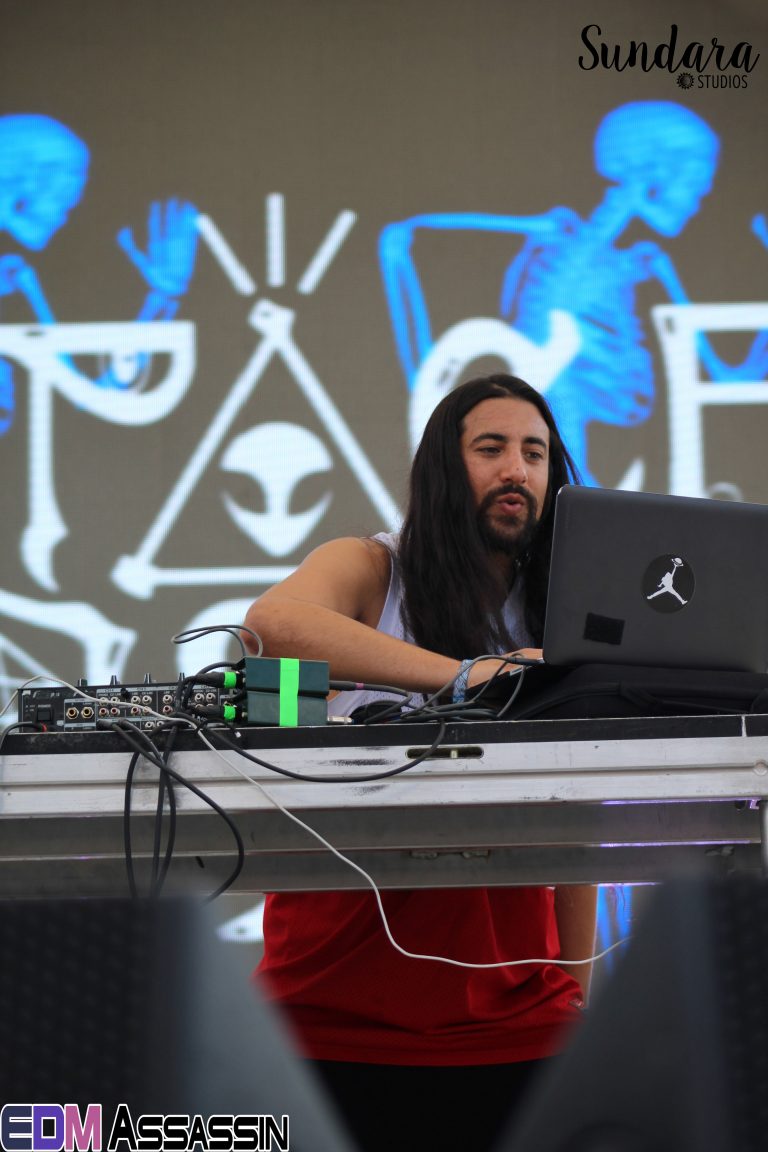 Security, in general, was (excuse the language) a shit show. It was rumored that Imagine was trying to cut costs, and security was one of these cut costs. It was definitely obvious that the people working did not care about the attendees well-being; and rather just making their money from that shift. On the first night, security wasn't even checking bags at all. The only thing they were checking were ID's (which were barely glanced at) and if you didn't have your ID, some said that security made you pay them $10 to get in and that they would "let it slide". Cue Moonrise situation all over again. On Saturday, security decided to make up for the previous day and went crazy checking bags. They weren't even allowing us to bring in EMPTY (EMPTY EMPTY EMPTY) water bottles into the venue! That is absurd! It was 100 degrees at the end of August in the middle of a speedway on hot ass cement in Georgia. They were encouraging people to drop like flies from dehydration, and that's exactly what people did. Those not from Georgia that weren't used to the heat nor humidity combination definitely felt it pretty hard. Thankfully, some people recognized this and helped others in need- whether it was sharing the water in their camelback or spraying people with water guns. Water was scarce, not nearly half as many water refill stations as Imagine said there was going to be, but everyone worked together.
At one point during Saturday, my friend had to go to the medical tent, so of course I went with her. We had asked multiple security people where the medical tent was and no one knew. At one point, we finally found a guy driving a golf cart who looked like he knew what he was doing and we told him our situation. He proceeded to accuse my friend of doing drugs and kept pestering her about what she had taken (…nothing!!! She is in nursing school!), which was super annoying. It took 10 minutes of convincing him to finally take us to the medical tent, which was nowhere near the stages at all.
The venue itself was pretty stellar. Everything was pretty spread out, but that's because there were 5 stages – a smaller stage where local/smaller acts played, a dome stage that had a fire ceiling, the other "main stage" – Amazonia (featured more of the eclectic acts: Papadosio, Eoto, Gramatik), the Disco Inferno stage that had a disco ball that let out spurts of fire, and the extremely impressive main stage: Oceania. At the Oceania main stage, there was something new and exciting to be looking at the whole time: mermaids floating back and forth through the air, aerial silk performers, dancers, two men performing stunts on a giant wheel, water visuals, and more.  Imagine enhanced everything with top notch performances, lasers and breathtaking visuals. The production was one of the best I have ever seen and made the entire weekend. In the venue, food and water were seriously lacking. The food vendors consisted of fried food and old, overpriced smoothies. There was really no healthy options, nor options for vegans/vegetarians.
The music intertwined with the production, hands down, made all the bad worth it to me. The lineup was stacked as hell and the booking agents definitely knew what they were doing when curating this lineup, along with set times. Prior to Imagine, I thought it was odd how everyone, including major headliners (besides The Disco Biscuits) had only one hour sets – in reality, that one hour was the perfect amount of time to enjoy each artist. The most notable performances that stand out in my head were Black Tiger Sex Machine (weird, but cool plus the helmets were pretty dope), Snails, Minnesota (very much so reminded me of a Bassnectar set), DJ Hanzel (Dillon Francis' deep house alter ego) and Dillon himself. Sunday was my favorite day- I got to see all of my favorites and found some new ones that I never thought I would enjoy. Space Jesus got super wompy and weird. Herobust played all the classics, 12th Planet played the filthiest dub all weekend. 3LAU played one of my favorite songs ever with Arty up on stage alongside him. Borgore (whom I had never seen live before nor really listened to) was insane. Nero completely threw me for a curveball and exceeded all my expectations. Excision ended the night. I was torn before on Excision/Gramatik for ending the weekend, but felt like since I had never seen Excision. He was the answer.
On top of the water scarcity, security, and camping issues, there was also jabs made about VIP not receiving what they paid for. According to the Imagine website, VIP wristband holders were supposed to get front row pit access for the main stage, elevated lounge near main stage area, VIP bathrooms and showers, VIP camping, VIP entrance into the venue, and a handful of other perks. According to ticket holders, none of this stuff happened besides the bathrooms (partially, the "VIP showers" were shared by all) and the elevated lounge (which was closed because it was at capacity). In response, festival goers flooded Imagine's Facebook page and all other forms of social media and their request was finally answered, Imagine issued a statement saying that they are working with Eventbrite to issue a $200 credit to go towards a VIP wristband for next year.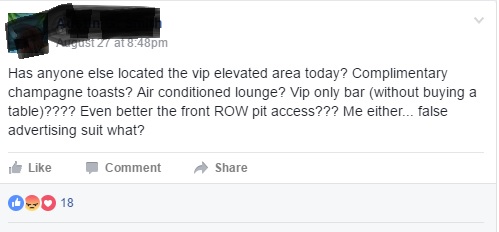 Overall, I had a really great experience at Imagine. Yes, things could have definitely been different, but I didn't let the negative effect my experience. My group and I were prepared for whatever was thrown at us and came prepared as well! Next year, I hope Imagine keeps in mind the timing of the fest and adds more water refill stations along with better signage, better food vendors, and just staying true to what they say they will be offering. One up-ing the lineup for next year will be difficult considering what they offered this year, but I am interested to see what they come up with!
If you are someone that had a positive experience with the fest, general admission tickets are on sale now for $99! You can also buy VIP tickets for $200.
Leave a Reply