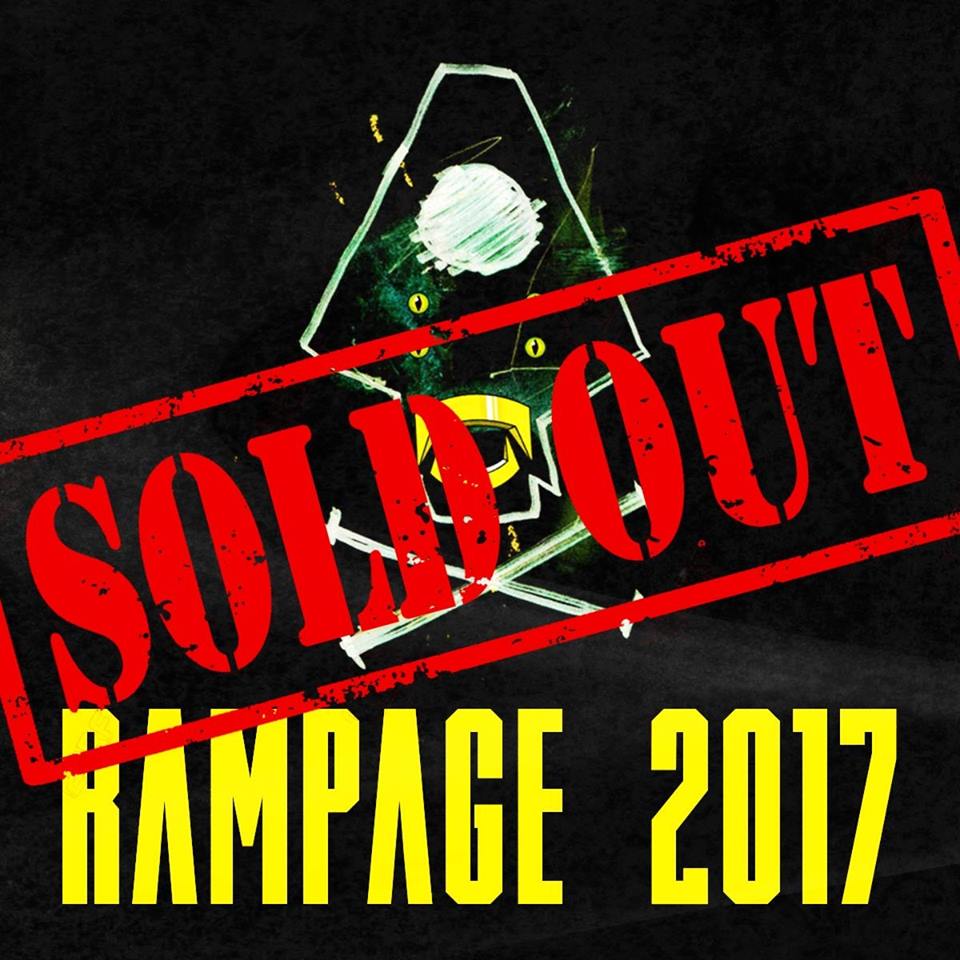 This was probably the BEST event I've ever attended in my life! The production was amazing, the staff members working were very polite and helpful and all of the artists were phenomenal.
My first impression walking into everything was just one big WOW. The stage production was incredible! they had many mini screens on the sides and roof over the crowd that all displayed the Rampage logo, and they did some insane lighting effects throughout the night with them. You'll be able to see it in live action when the live sets get posted on Youtube. My favorite part about the stage design was probably the spot lights in the circle around the stage, it made everything come full circle for a well rounded set. I'm sure those LED screens cooked the artists to medium rare along with the flamethrowers! Overall the stage production was superb though, A+ to Rampage in that sense.
The night started off with a Radar Records Soundsystem showcase, featuring Doctrine, James Marvel, Hypoxia, T & Sugah, Andromedik, Baz, Simplistic and MC Mota. I was a bit confused by this at first as to how it was going to be organized, but it seems they all played separate small sets. Essentially each artist played a minimix to showcase their talents. Overall everyone was great in that showcase though, after them were the legendary UK dubstep team Soloman, 50 Carrot and Coffi who make up Gentlemen's Club.
Gentlemen's Club is starting to build a huge following, they livestreamed their set to Facebook as well and had a massive audience. They played plenty of unreleased music of their own and amazing tunes such as New Presidents, Power Moves by Coffi, and many others. Following Gentlemen's Club, was none other than Fox Stevenson and Feint with MC Mota to make the crowd go mental.
Fox Stevenson and Feint have been powerhouses of the Liquicity label as well as Feint released an EP on Fox's label named Cloudheaded, and as you may know Fox is a very diverse producer. However in Europe he plays to a much different crowd than he would to in America, especially at Rampage so it won't be what you would normally expect. We got to hear some new unreleased Feint tracks and some unreleased Fox tracks, one exclusive that I haven't heard EVER which was a drum and bass VIP of Rocket maybe? Overall a wonderful set, they both killed it!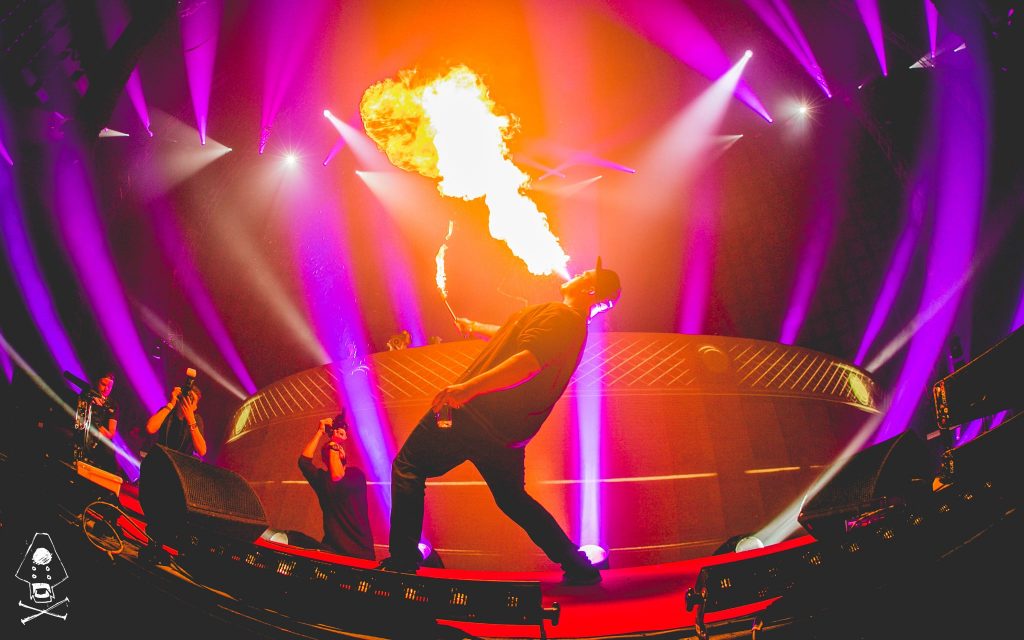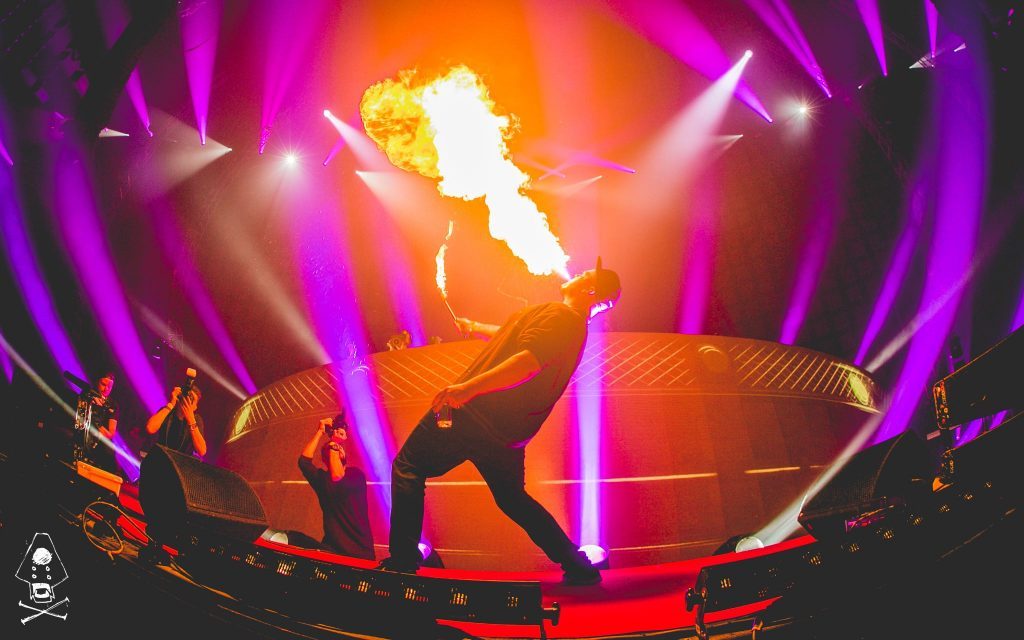 MC Mota even did some fire-breathing during the set and did his notable rap of Clint Eastwood by Gorillaz over a track. Mota is probably one of the best MC's I know of, he knows when to hype the crowd and when to be on the microphone. He's frequently found at Liquicity events as well as on some tracks with other artists that performed at Rampage such as James Marvel. Following them is Mr. Rampage himself, Murdock playing alongside A.M.C., with guest appearances from Jenna G and Youthstar MC.
Murdock introduced himself and A.M.C. with the anthem of Rampage, and following through with lighting braziers on the sides of the stage, made for a beautiful atmosphere for the rest of the night. Jenna G came out towards the end of Murdock's set to do vocals for her track with him named Makes Me Stronger. Unfortunately I had missed the middle bit of this set while I had to rehydrate, although never fear because Rampage records all of their performances and uploads them on their Youtube channel! We're going to step back into the realms of dubstep for a bit though with Eptic up next.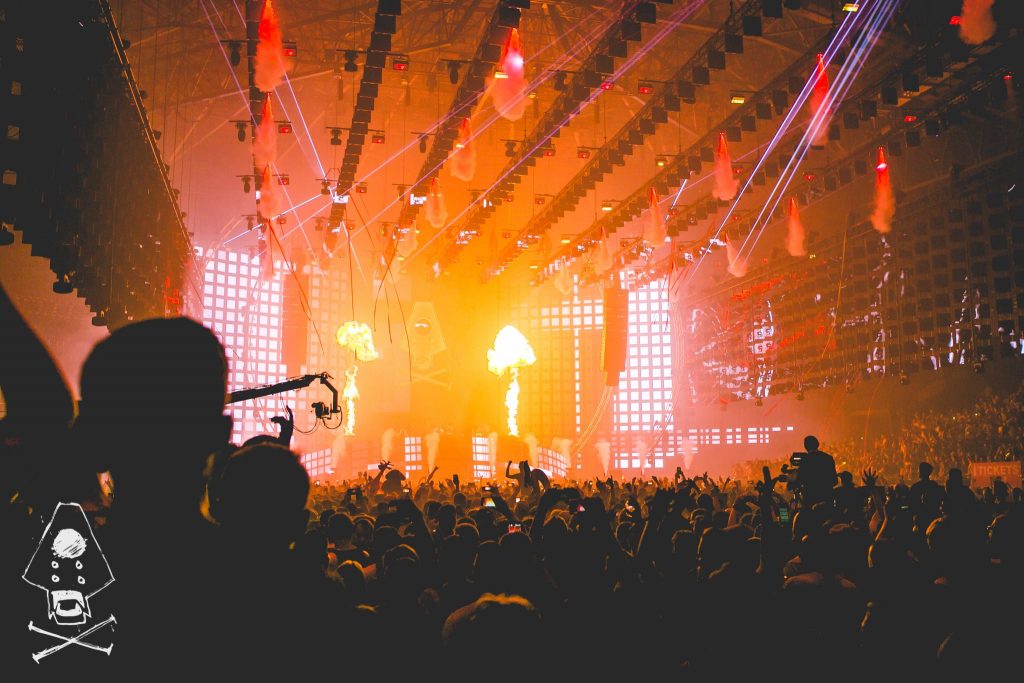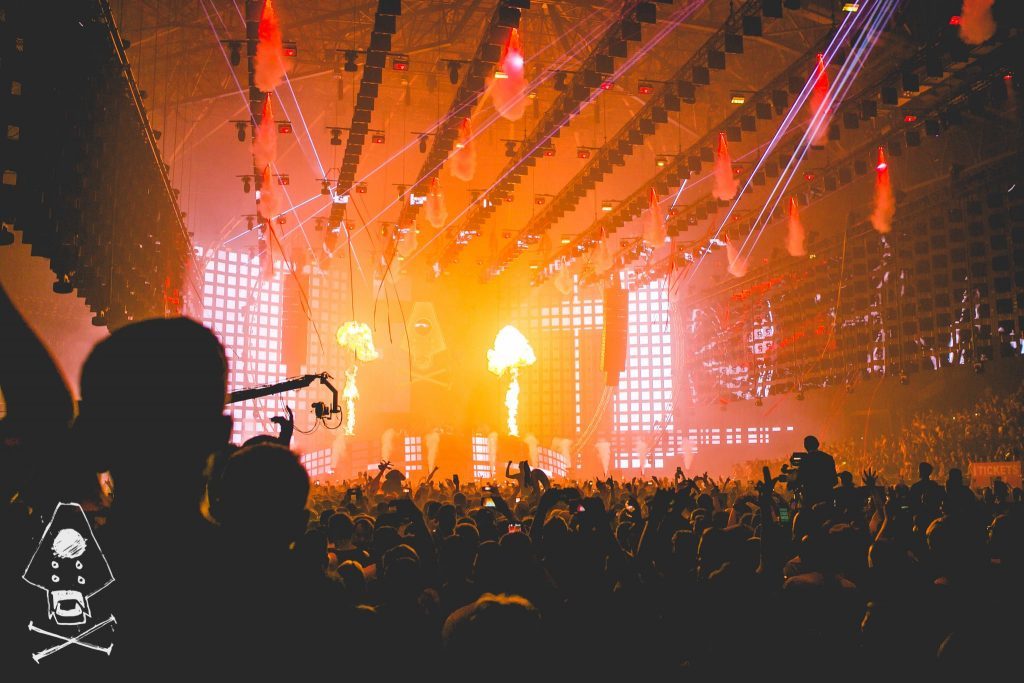 Eptic played an AMAZING set, and he looked like he was having the time of his life on stage with Belgium being his home country. It's definitely something to mention that he's come as far as he has to have a set by himself,  especially since just two years ago he played with Funtcase. His set included a LOT of his own music which I was very pleased to hear, some of the tunes being newer, some older, and some were even unreleased tunes we'll see in the future! Big ups to Eptic, next up is the world's first ever RAM Records B2B2B featuring DC Breaks, Loadstar and Mind Vortex.
DC Breaks, Loadstar and Mind Vortex are all well known artists from the RAM Records label. With DC Breaks having notable tunes such as Breathe and Gambino, Loadstar with On The Wheels, Mind Vortex with Future Fold, it's safe to say these legends tore the place to the ground. There were a few times I needed to pause just to catch my breath with how heavy they were going, NUMEROUS double drops and mashups as well as a few switch ups made this set a memorable one. I truly hope that these artists come together and play again someday… Maybe again next year? Time will tell, next up we had SASASAS with guest appearances from Macky Gee, DJ Phantasy, Skibadee, Harry Shotta, Shabba D, and Stormin MC.
SASASAS is an artist I hadn't heard of prior to this festival and only heard the songs I had put in my playlist for the preview. However, they surprised me very much so in the sense of playing some solid jump up tunes. I was resting during this set to conserve energy but watching the crowd go wild was something else, so many moshpits and people still being considerate of the ones around the outside of them. Belgium does love their jump up from what I've heard also! Next in line after that is the legendary group Modestep!
Modestep has had SO MANY memorable tunes over the past few years such as Another Day, Sunlight, Show Me A Sign and many more. They played all of those tunes as well as their collaboration with Funtcase named Damien, and their new song Ready For The Weekend! They also played many other great remixes of their own songs from artists like Cookie Monsta and Spag Heddy, great to see that they show love to other artists as well! I was sad that I didn't get to hear my favorite song Snake but I hope to see Modestep again someday, I'd really like to see a longer set! Up next we had the one and only Noisia performing their biggest Outer Edges show to date.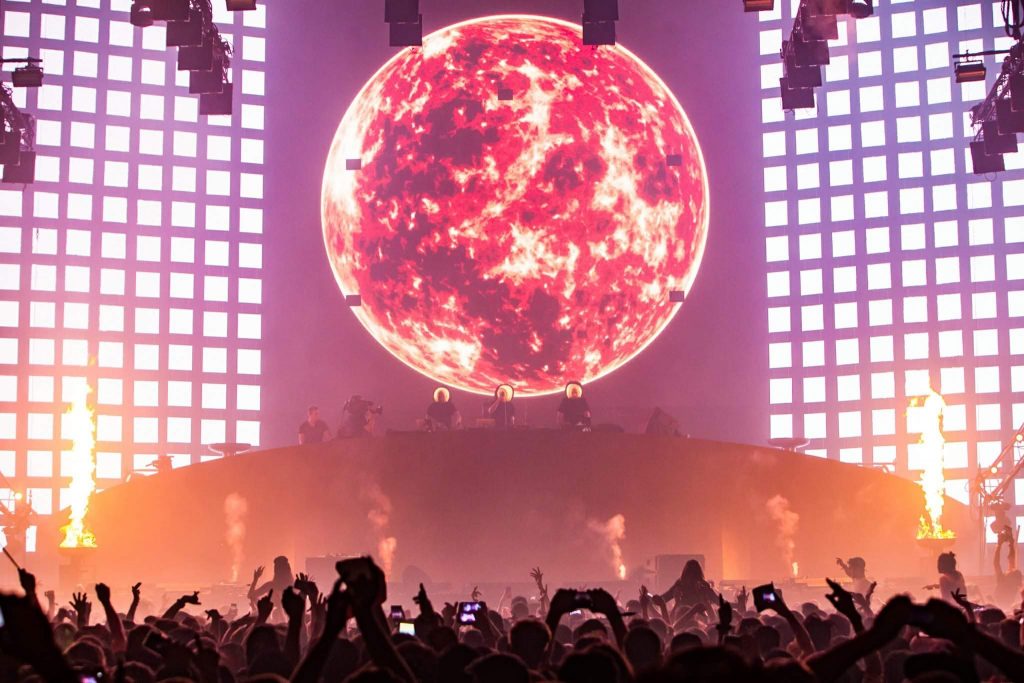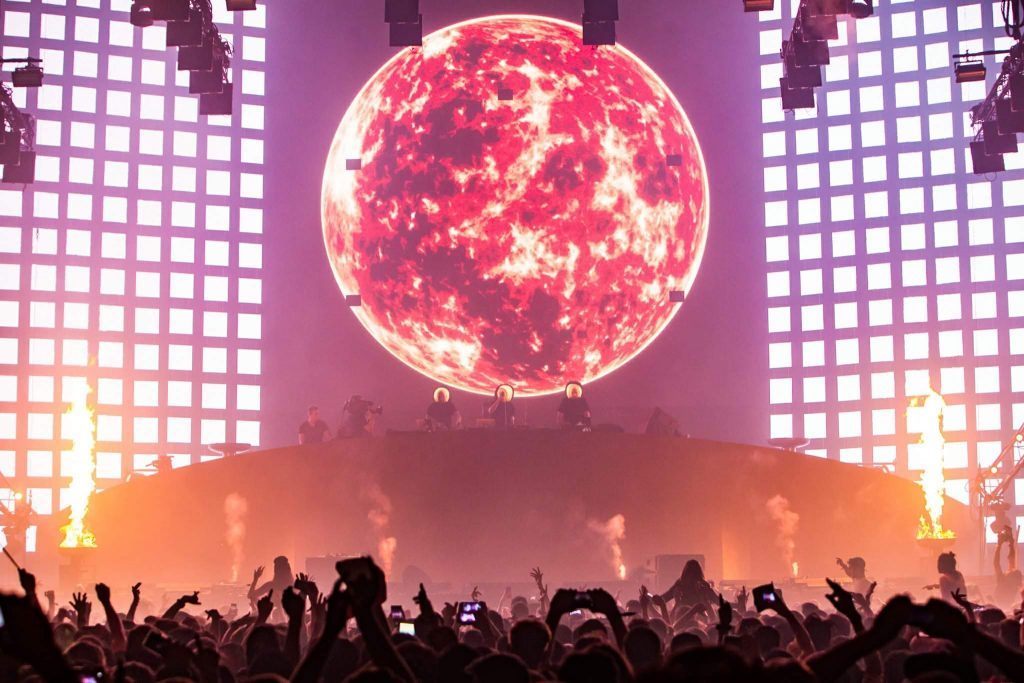 Noisia introduced themselves with Anomaly from their Outer Edges album, and proceeded to play a VERY diverse set with a perfect mix of their amazing neurofunk, half-time beats as well as experimental tunes like Sinkhole. What really stands out though is they seemed to have played a ton of remixes from their Outer Edges Remixes album, which is scheduled to be released April 7th. They also played a Dead Limit VIP which blew me away, definitely was not expecting it in the slightest. In my opinion this was the best performance of the show. Noisia are one of the pioneers of drum and bass in my opinion, and this set was like writing history. Following them up is the Circus Records team Doctor P and Funtcase to slow it down to dubstep for a bit!
But it didn't slow down, it just got heavier. Funtcase using his remix of Snake by DeadExit combined with Cookie Monsta's Beast Mode for an intro into the VIP of Jotaro set the bar high for this set. Doctor P played a ton of his anthems, as well as some Flux Pavilion anthems such as Louder and I Can't Stop. Funtcase played one of my favorites, Oh Sh*t! and his unreleased tune Mad Max which ripped me to shreds. It's amazing how Funtcase can still lose his mind on that stage with huge pillars of fire going off to his left and right. I'd probably pass out from the heat! Following them was someone who almost couldn't make it, DJ Guv!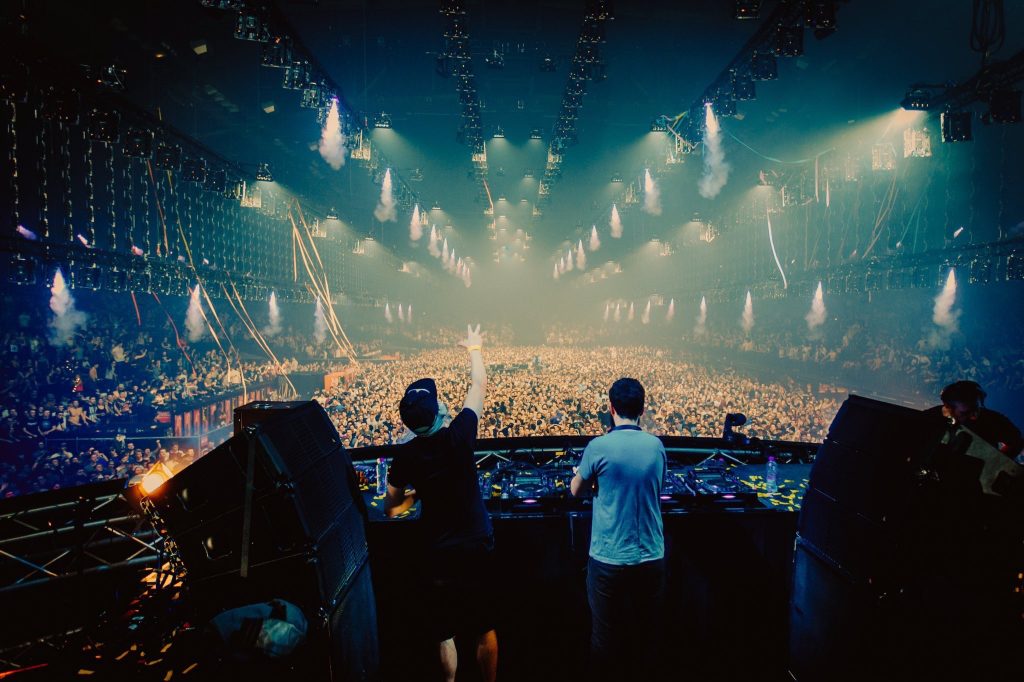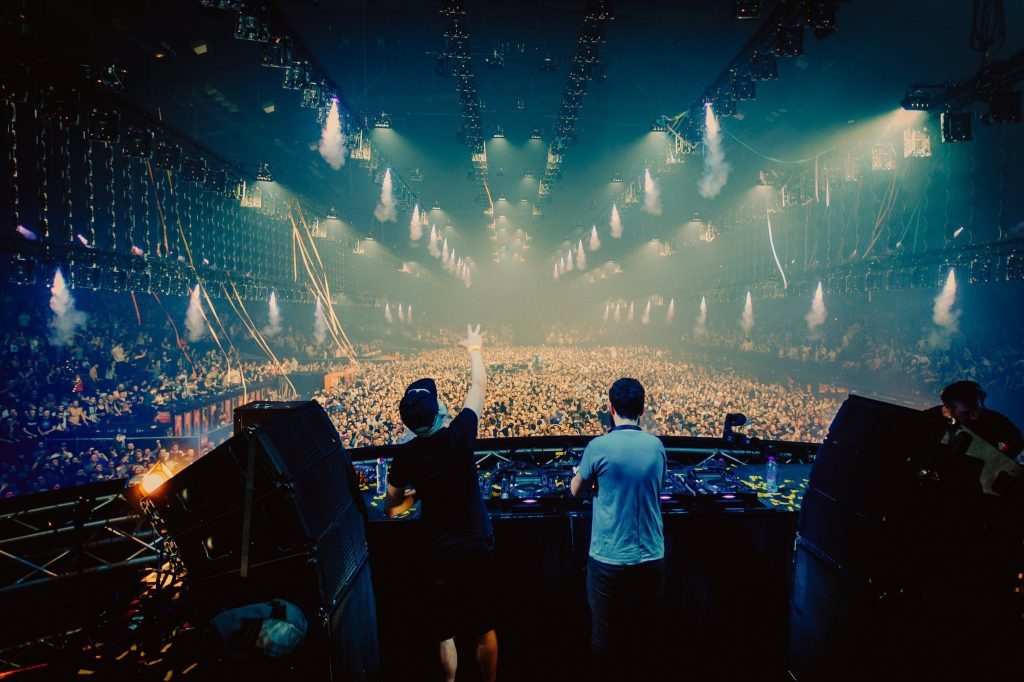 DJ Guv almost couldn't make it because he was having issues with his passport but luckily he still made it! He was throwing some banging jump up tunes, the crowd was going mental and losing their mind. The most memorable moment would have to be him playing his famous track Warning, which he cut the sound and the ENTIRE crowd sang. 15,000 People singing the melody to your song would give anybody the chills, amazing set Guv, and to end off the Festival was Mefjus.
Now, unfortunately due to jetlag and exhaustion I had felt super light headed so I had to leave before Mefjus. However, I did get to see clips of his set from recordings posted in the event page, from friends and on the Rampage snapchat and he seemed to have started off playing some of his nastiest tracks like Suicide Bassline, and also slowing it down with some half time on his remix of Sunday Crunk by Ivy Lab. Later he then moved into some deep drum and bass which was a nice ending to the festival it seemed.
Now, as for traveling after the event we were a bit confused. Rampage had advertised they'd have free transportation running the whole time however the train we had tried to take when we left before Mefjus wasn't going to come until the end of the festival. So my only real complaint is that I feel they should have the trains running a bit more often for people who do have to leave early in the sense of work or other situations so they can still have a great experience. Not to fear though we had taken a bus back to where we were!
The venue itself also was laid out the best that it could have been to support 15,000 people, storage lockers separated from the bathrooms, multiple floors of both lockers and bathrooms as well as food and drinks at different stands. The food they offered you paid cash, as for drinks you purchased drink tokens. Three and a half drink tokens for 10 Euros, water was 1 Euro and it goes up from there. The food that was offered I was surprised that I was able to get a Belgian Waffle at Rampage but it was nice to get to try new food there, big plus there. Inside the actual arena located at stage right there was a place to get drinks as well so you didn't have to go all the way back out to the atrium. Sportpaleis is a very well designed venue for concerts I have to admit so I hope to see many more events here.
As for the bathrooms and lockers, they were constantly cleaned and maintained and monitored. We even had some issues with our locker not locking and the staff was more than willing to reach out a hand to help, which was very nice to have. Lockers were also very cost efficient, only 5 Euros for a decent sized locker to share between 2 or 3 people to fit some merchandise you purchase, your coats, hats and many other things. The merchandise booths could've had a few more people working with customers, they seemed to have supervisors at each one managing stock as well which was good to keep things organized though. Thankfully they had a few different merchandise stands to hopefully filter some of the crowd away from the main entrance to other sides.
Overall my final thoughts of the festival are nothing but positive apart from the little mishap with transportation after. A beautifully ran festival, with wonderful coverage and I can even relive the festival when all of the livesets are posted on Youtube. Truly what I would expect out of a festival, and next year they are even deciding to expand it over two days, March 2nd – 3rd. Tickets are already on sale for early birds, don't sleep on the tickets because it's sure to sell out again! Get them here: www.rampage.be/tickets

Leave a Reply