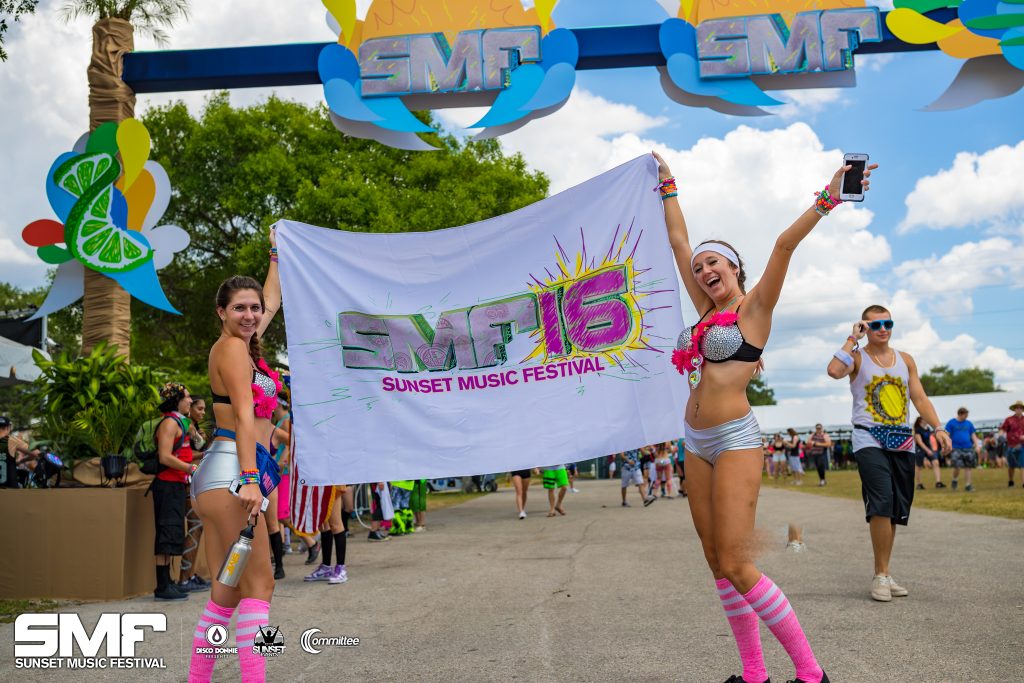 Many Americans spend their Memorial Day Weekend grilling with their families or hanging out on a boat in the middle of a lake… Thousands of bassheads/EDM family/music lovers alike, however, chose to pursue a different route and spent their weekend in the sunny Tampa Bay area…at a music festival. May 23 and 24, Sunset Music Festival took over the sunny state for their fifth year in a row, and this year did not disappoint. From the stellar lineup to the awesome stage designs and visuals, Sunset had something for everyone. Prior to the event, staff from Sunset claimed that this year's visuals will help fans "get in the zone and take the energy of the crowd to a next level". Disco Donnie Presents stuck by their claim and brought out some impressive sound and visual production unlike anything I have ever seen.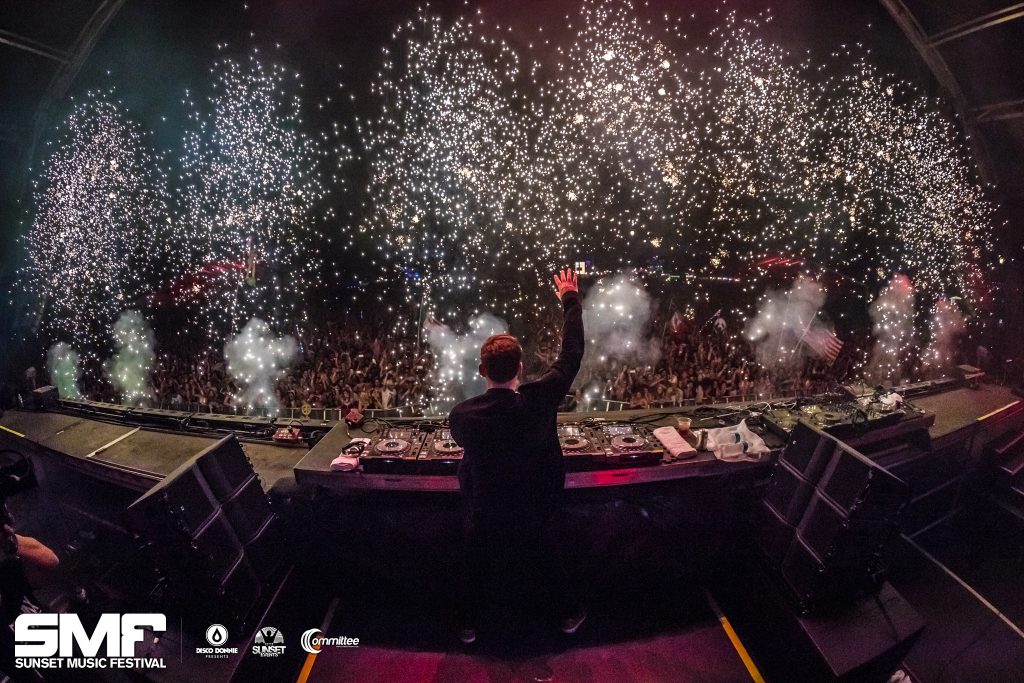 With doors opening at 2 each afternoon and closing out at midnight, this gave fans limited time to enjoy the venue. Many did not come until later in the evening prior to more popular acts performing. As the time got later, the crowds doubled in size. For those that wanted to continue the party after the fireworks show each night, there were Sunset endorsed after-parties in Ybor City, with tickets available for purchase at the venue. Some of the craziest fun had was at The Chainsmokers after-party, where the boys brought out Jauz. Each set contained little surprises that only those in attendance were able to experience, making each after party unique in itself.
Typically during festivals, the most dreaded (and anxiety-filled) thing is waiting in line to get through security. Luckily on both days, security and staff were friendly and happy to help with any questions had. My group did not wait in line longer than 20 minutes whereas with festivals in the past, I have waited up to 2 hours. Day 1 included acts such as Rezz, NGHTMRE, Tritonal, Borgeous, 3LAU, Galantis, and a spectacular firework show and conclusion set put on by Hardwell. Between the three stages, fans could bounce from stage to stage to hear all genres of EDM. The lesser known names at the Horizon Stage brought a smaller crowd, but some of the most fun! There was enough room to dance without worrying about bumping into your neighbor. The larger names obviously brought the larger crowds where movement was minimal. No matter where you went though, it was guaranteed you would see a group of people shuffling their worries away.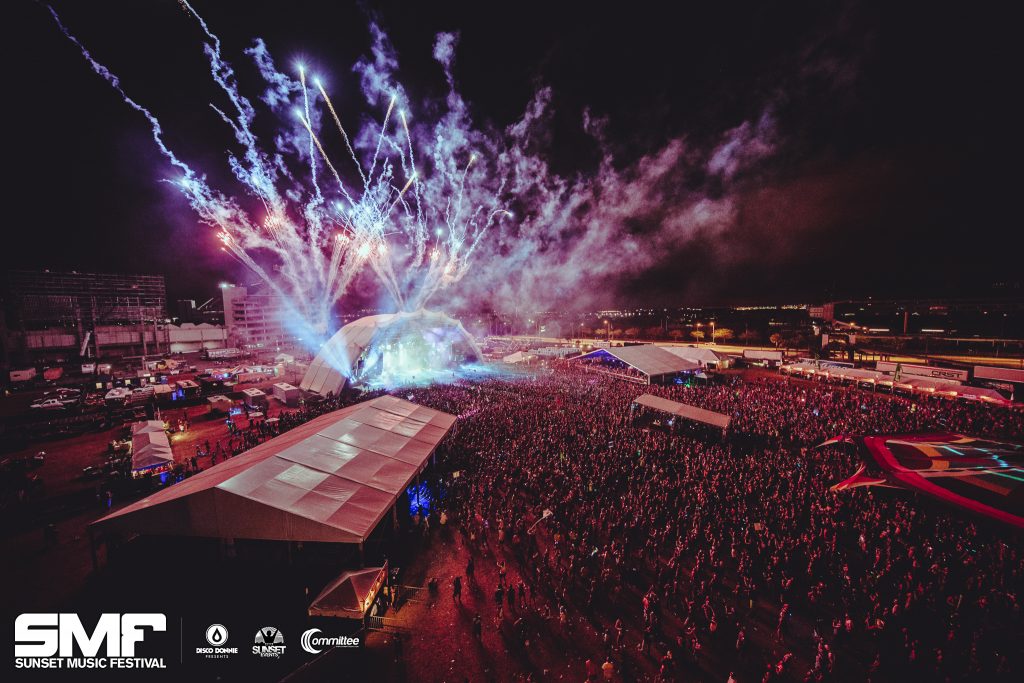 Day 2 featured more heavy-hitter trap names such as Snails, Bro Safari, Zomboy, Marshmello, and Jauz; along with The Chainsmokers and Jack U ending the weekend. To throw you for a curve ball, the lineup even included tropical house legend Thomas Jack and low key, mellow-tuned Jai Wolf. When asking fans what their favorite set was, the unanimous answer by all was Marshmello. Mello converted everyone that wasn't previously a member of "Mello Gang" with a strong set that featured a perfect mixture between oldies and goodies. Mello even brought out famed Slushii and the duo took the stage by storm, playing banger after banger for the crowd to enjoy.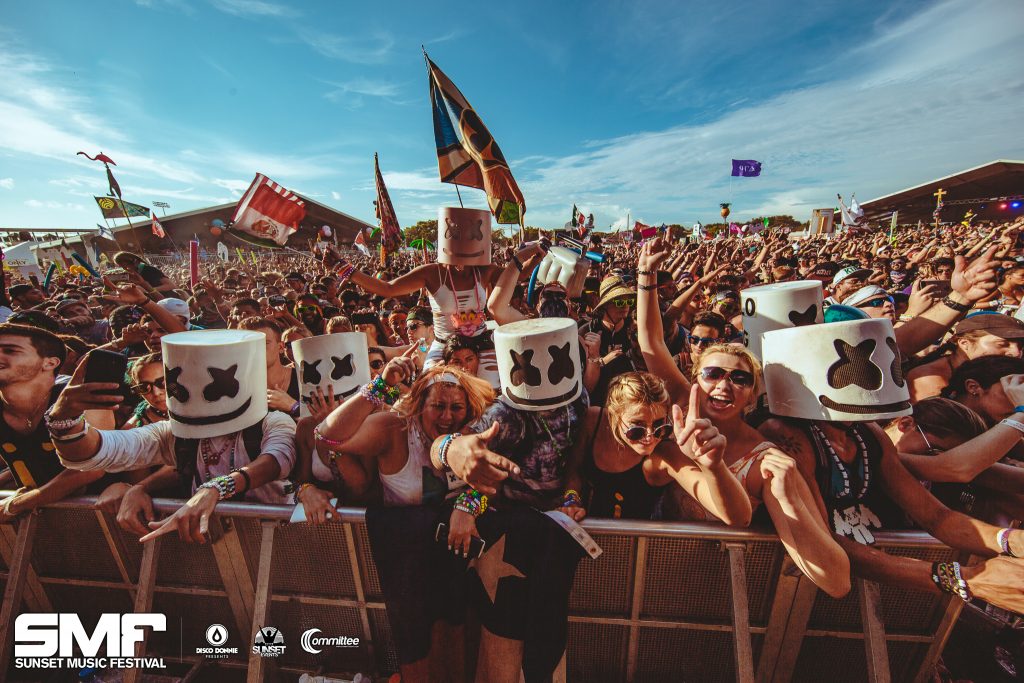 Damn @SMFTampa recap video part 2 ft @SlushiiMusic pic.twitter.com/ydI54GASVh

— marshmello (@marshmellomusic) May 31, 2016
The heat was the talk of the weekend with temperatures ranging around 90 degrees Fahrenheit, but that bump in the road did not stop ravers from enjoying their time. Personally, although the weather was blistering hot, the festival did try to do all it to keep guests cool. With various water spraying stations set up throughout, a cool down maze, and multiple camel-back fill up stations, it was easy to stay hydrated and safe. My only complaint regarding Sunset was the stacked line up that led into the night. There were back to back sets with DJ's that I wanted to see but being able to try and see all was impossible. I was able to see half and half of my favorites that played at the same time, but it seemed that the later the night went on, all the set times conflicted. This led many fans to be a little upset about not being able to see all they wanted to see. This move was partially smart on Sunset's part- seeing as many fans sometimes camp out spots forever to see an artist they want to see. This gave them the motive to leave, walk around, and hydrate.
My favorite act of the weekend definitely included the obvious: The Chainsmokers, Galantis, and Marshmello, but hidden in the mix were names that I weren't expecting to be so awesome. Cash Cash had a fun and entertaining set. Snails (who I had seen the weekend prior at Hangout for the first time) knows how to throw down and the crowd appreciated it. And the ever so underrated Jai Wolf knew what the crowd wanted to hear and catered to the vibes. Overall, the music choices were stellar however, I hope that in the future Sunset brings more of a diverse selection to the table as the festival continues to grow.
One of the things that made Sunset so legendary was the price of the tickets and the affordability of Tampa. While within the Raymond James Stadium things were typical as at every festival and expensive as hell, on the outside, things were affordable. Hotels were moderately priced which allowed fans of every income level the opportunity to experience the magic of Sunset. The after party tickets were affordable and half the fun of the weekend. And traveling to Tampa generally is not very difficult for those that live in the southern region of the world. Tampa even has an airport for people to fly in to for those that did not want/could not drive.
I foresee Sunset continuing to grow in size, talent, and amenities as information for next year looms in the air. Sunset was an enlightening experience; being able to take your mind away from reality for a few days and live in another, happier world. Festivals are a reminder that not the whole world sucks, just some of it and for that, I am extremely thankful. Thanks Sunset for an awesome weekend, see ya next year!
Leave a Reply