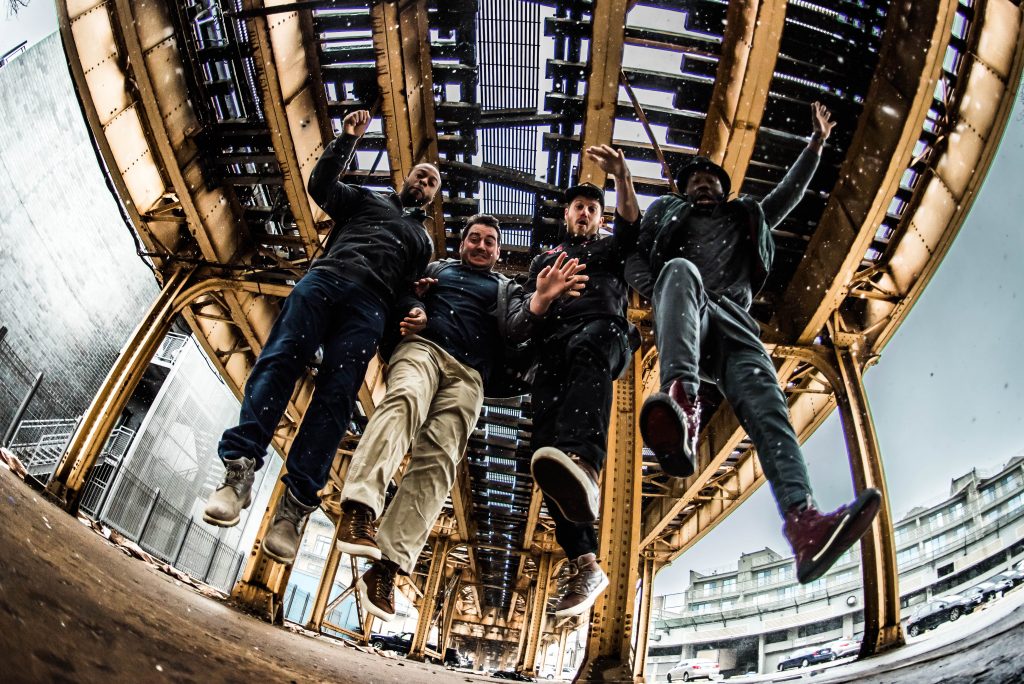 after getting the opportunity to do an early Saturday afternoon phone interview with Charlie Dolan, I was given the opportunity to see TAUK perform during their second night of their album release party at the Brooklyn Bowl.
the venue was amazing. I was expecting a small hipster bar in the factory district of Brooklyn, but when I got inside it was amazing. To get in was pretty easy, they only took a few minutes to check IDs and use the metal detector Wanda before you were sent in to pay and get stamped. When walked in, you walked into an open area that had seating for patrons to hang out. There was a counter where you could sign up to go bowling or another area to have a sit down dinner.
My girlfriend and I decided to sit down and eat while opening acts performed and the food was amazing. If you ever get a chance to go for dinner get the pork sliders. They are delicious.
When TAUK was about to come on is when we decided to head over to the stage area, which had its own bar, picnic-style tables and the bowling lanes.
The crowd was in love with everything TAUK played. No one was standing still as their funk-filled set went on. A bunch of music from their new album as well as some song I hadn't heard yet were played and they are amazing. I thought that just listening to their album you were getting auditory delight. But when played live, it's even more amazing.
My suggest you to TAUK for inviting me and I cannot wait to hear as more music is released
[soundcloud url="https://api.soundcloud.com/playlists/256858702″ params="color=ff5500&auto_play=false&hide_related=false&show_comments=true&show_user=true&show_reposts=false" width="100%" height="450″ iframe="true" /]
Cover Photo Courtesy of Mason Jar Media
Leave a Reply