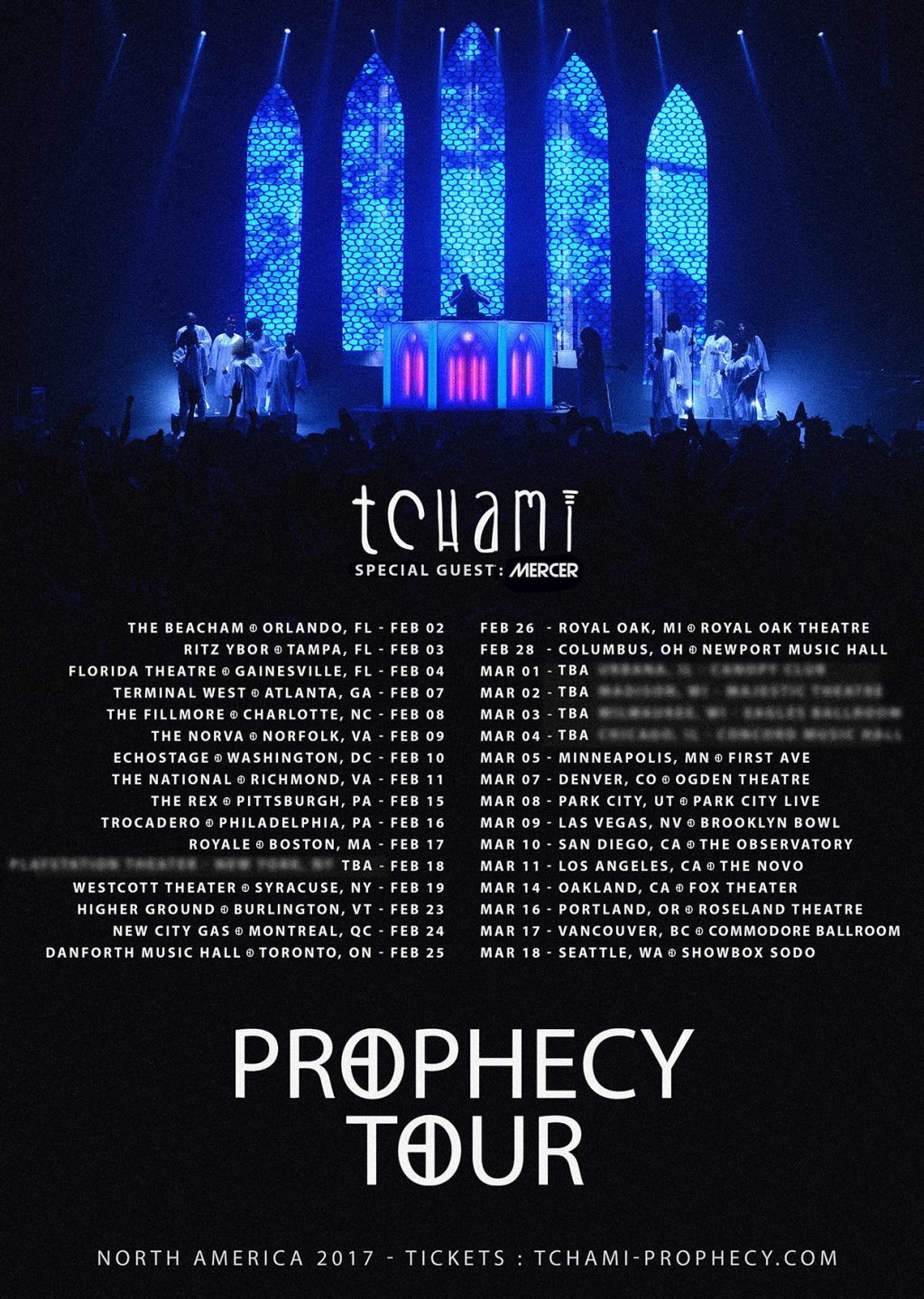 Lately, I have been SUPER into Future/Deep house, and thus have been listening to Tchami sets quite consistently. It was therefore unbelievably easy to decide to attend Tchami and Mercer at the Ogden Theatre this past Tuesday.
First up was Mercer, and though I wasn't familiar with his style, I knew that opening for Tchami was no small feat and thus when the bass began shake the Ogden, good times were afoot. He crafted a set filled with tech, future, and some deep house to mix things up and keep the crowd from getting stagnant. Flowing through one track after another, there were definitely moments when I forgot we still had Tchami yet to play.
For being a Tuesday night, the Denver stop of the Prophecy Tour sure was packed, but the late hour of the work/school night didn't seem to change anything as Tchami brought his A game to an excited crowd. I expected many of Tchami's hits, but he managed to surprise all of us with the depth and variety of his hour and half set. "Missing You", "Promesses", "After Life" and the latest release, "Adieu" were just some of the massive hits that cradled our ears while we danced on in awe of the cathedral LED's towering behind him. I was also completely taken by surprise when Tchami played his remix of the Oliver track "Pushing On". While I love the original, I'd never actually heard the track in a set, and I'm familiar with many of Tchami's sets from the past few years.
Throughout the entire set we danced hard and sung even louder and by the end of 90 minutes, my calves were on fire and I was finally feeling all 24 of my many years. Work in the morning was going to be terribly difficult, but it was of little concern as we walked from the venue wishing Tchami could have played hours more. If you haven't, you DEFINITELY need to find the nearest stop on the Prophecy Tour; I promise you will not regret it. Mercer and Tchami were both incredible, I'll definitely be seeing them again as soon as I can.
Leave a Reply