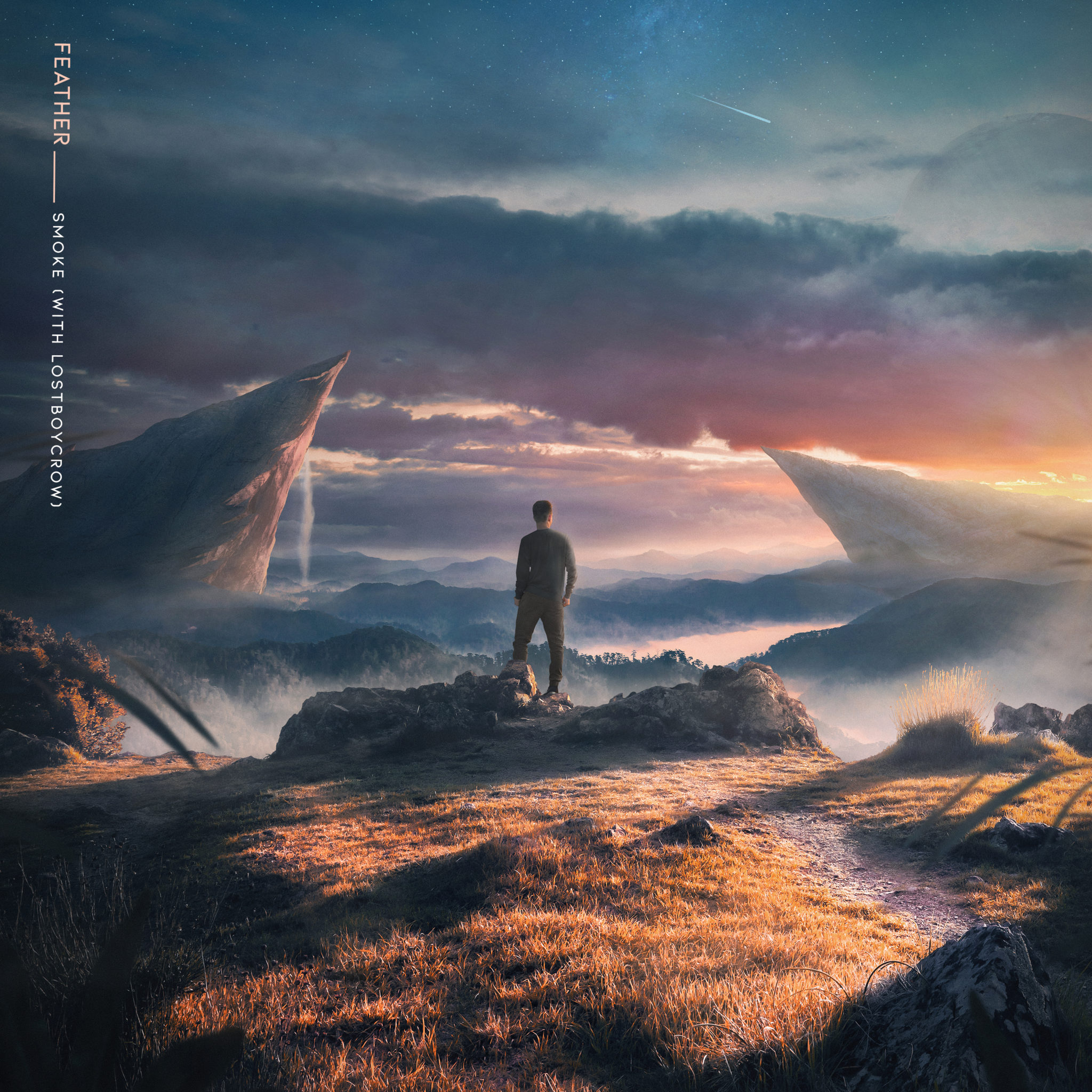 The Minnesota native, Kyle Featherstone, more commonly known as Feather, is back on the release radar with his highly-anticipated sophomore single, "Smoke," featuring vocals from famed L.A. based artist Lostboycrow.
The song opens with an atmospheric melody as the resonating vocals quickly flood the soundscape. The commanding vocals captivate the listener as the track swells with tension, steadily building into a whirlwind of emotive instrumentals. The four-minute offering engulfs the listener from start to finish with a high-octane production from Feather. In addition to highlighting Lostboycrow's unmatched vocal talent, Feather's sophomore single showcases his studio precision and versatile aptitude for dance music productions.
Feather told us that "Smoke with is a song about the sensations and memories that often linger after a person leaves your life, much like the way smoke can hover or hang in the air – in no rush to leave. Having Lostboycrow lend his always impeccable vocals to the track is a full-circle moment for me as his music was very inspirational to my early years as I was beginning to produce."
Enjoy it below and follow Feather and Lostboycrow.
Leave a Reply