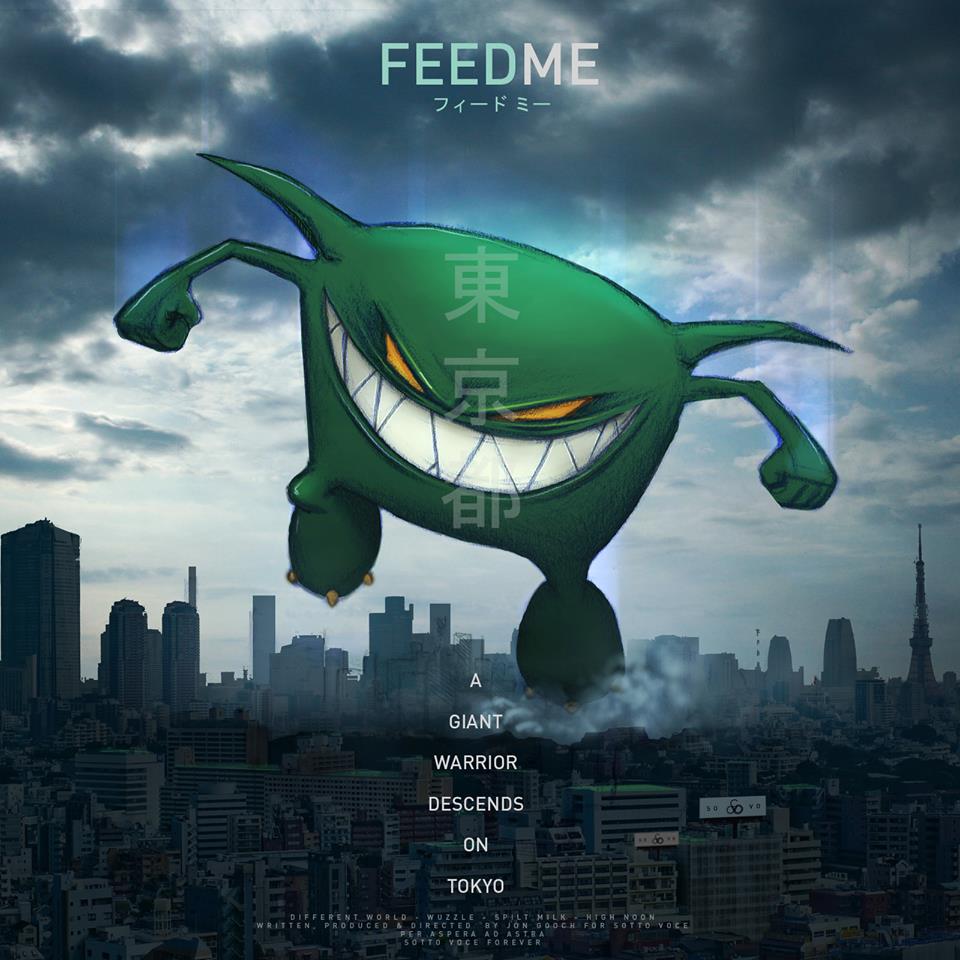 After a quiet finish to 2014, Jon Gooch has unleashed an earful of bass to make his mark on the new year. His new EP is a different world from his previous work as Feed Me, but still contains the signature elements of his music.
The EP begins with Different World, a glitchy tune that doesn't let up once it drops. Make sure you stay around for the second drop – it bangs. Wuzzle follows, an experimental bass-heavy track that makes you want to jump as hard as you can. It would definitely suit the climax of a 3AM set at a club. Next is the surprise of the EP and perhaps the strongest song – Spilt Milk. Gooch isn't known for his deep house, but he joins the bandwagon and more than delivers on this one. The catchy chopped vocals have you moving as soon as the song starts, and when the drop hits all you can do is dance. The EP finishes with High Noon, with strums on a guitar lulling you into a false sense of security before the bass drops, and when Gooch drops the bass it brings disorder, death and size 10 chaos enough to rival his 2012 banger One Click Headshot.
Gooch has said that "With this EP I'm moving on to a second album with a clear vision for me and for Sotto Voce", which leaves us even more pumped for his upcoming Spor album and the second Feed Me album. This EP leaves us with just a taste of what's to come, and if this is the taste we're getting then his next two albums will most likely be his best music yet.
[soundcloud url="https://api.soundcloud.com/playlists/73485941″ params="color=ff5500&auto_play=false&hide_related=false&show_comments=true&show_user=true&show_reposts=false" width="100%" height="450″ iframe="true" /]
Leave a Reply