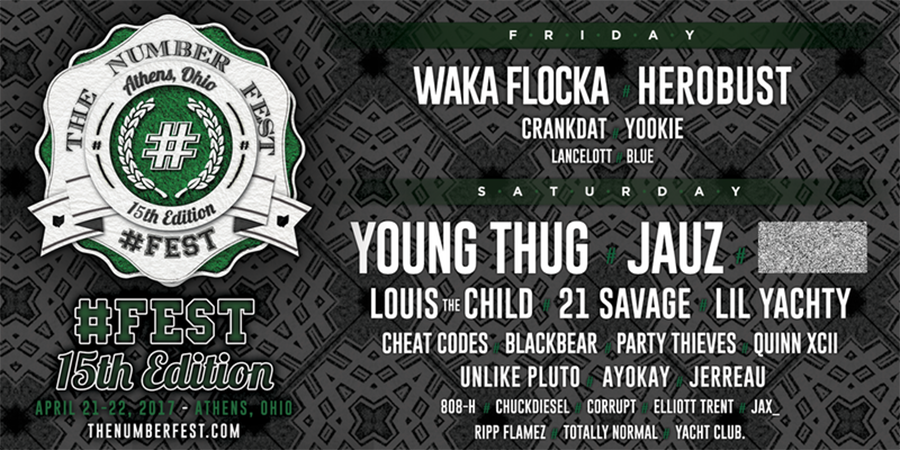 As #Fest celebrates its 15th year and being the nation's top college music festival, it hasn't disappointed by dropping an exhilarating phase one Hip-Hop/EDM infused lineup. With one of the most prolific names in Hip-Hop, Young Thug and EDM sensation Jauz headlining, it look to be the best #Fest yet. Along with the ecstatic headliners, #Fest will also feature world renowned artist such as rap sensations Lil Yachty, 21 Savage, Waka Flocka Flame and rising EDM stars Louis The Child, HeroBust, Party Thieves, and Yookie. As well as world famous artists, they will also be bringing in the best regional talent with Corrupt, Lancelott, Yacht Club, Jax, and many more.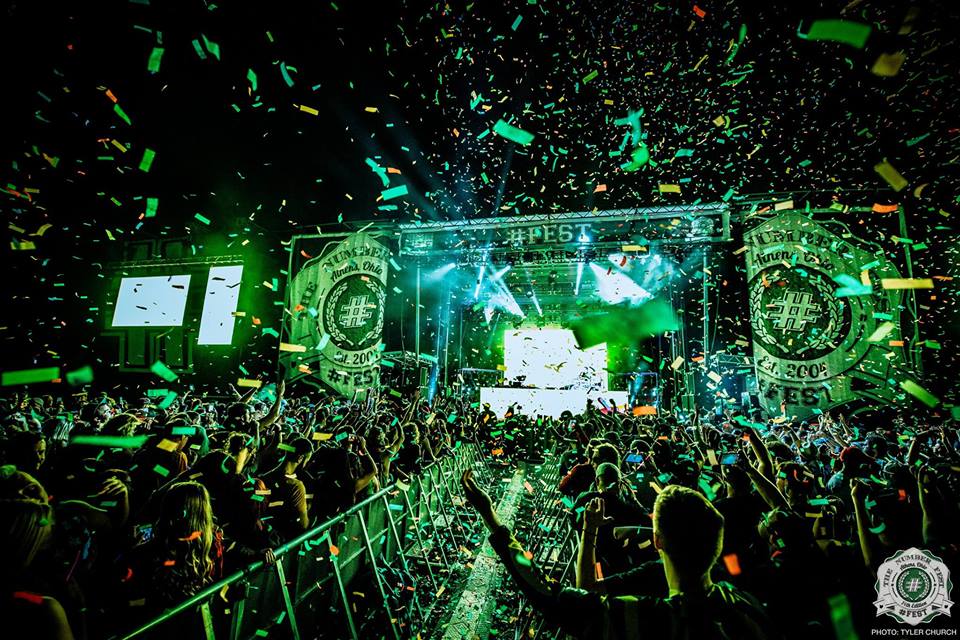 With over 20,000+ attendees and taking place in Athens, Ohio, #Fest will feature state of the art production, tent camping, and RV camping, #Fest looks to continue being the top Midwest music experience and one of the best nationwide. While there's still a mystery headliner to be announced, it's safe to say #Fest has already made the impression as one of the top festivals this year.
For ticketing options, go to their website.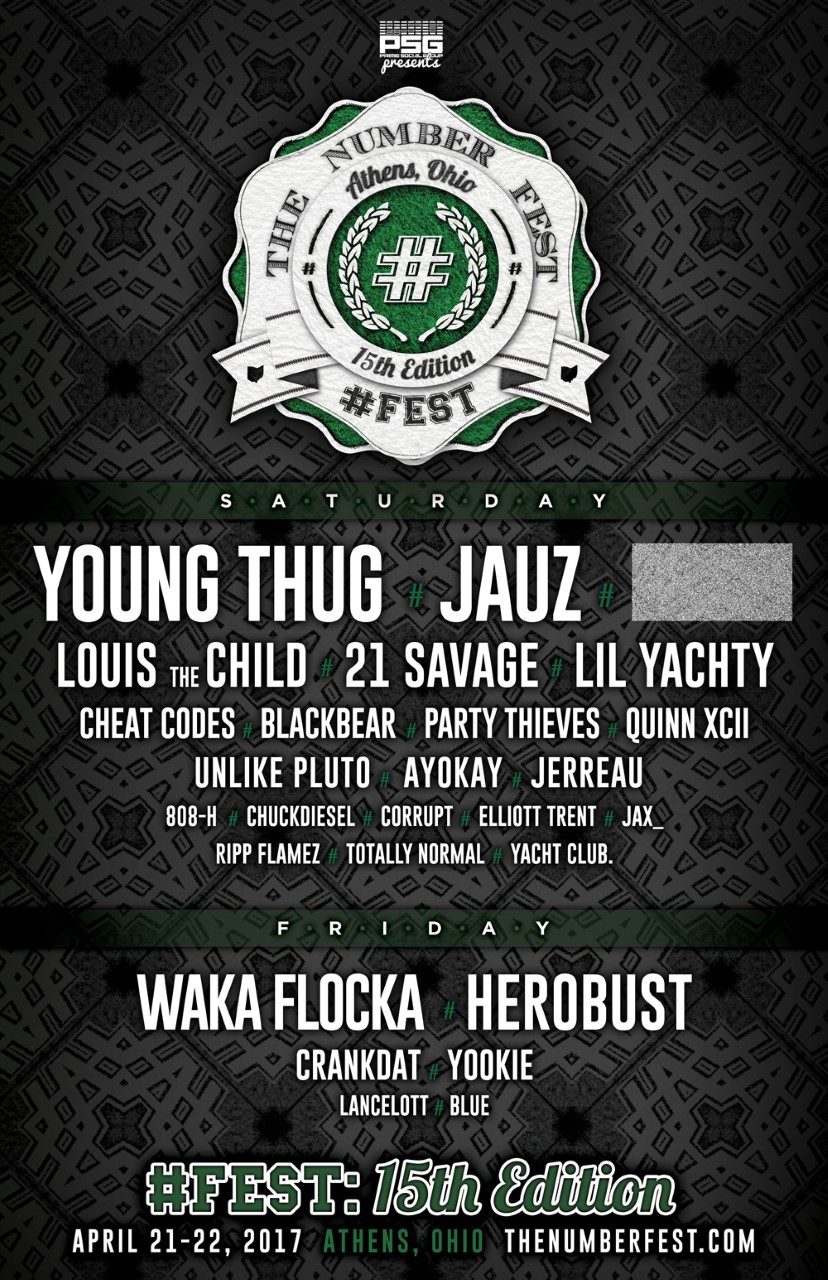 Leave a Reply