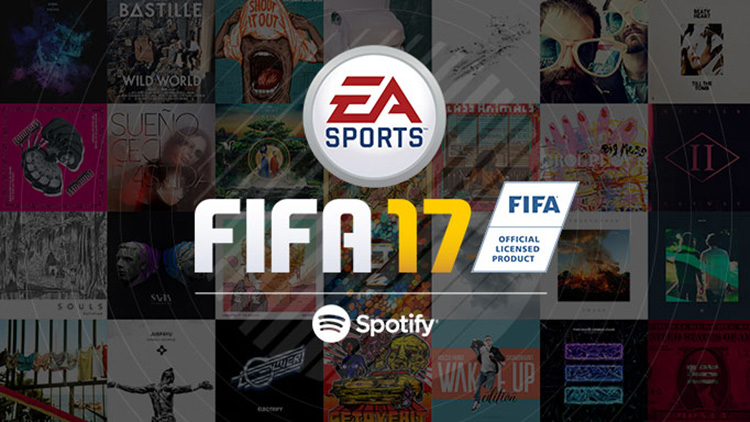 It is finally here! FIFA 17 is the hottest soundtrack since Tony Hawk Pro Skater was good. They always find the newest and sickest music. Last year, they featured our friends, Louis the Child. This year, they have quite a bit more electronic dance music. For instance, they feature Zhu's "Money," Zedd and Grey's "Adrenaline," Lemaitre's "We Got U" featuring The Knocks, Porter Robinson and Madeon's "Shelter," and quite a number more. With Bob Moses involved, Kygo, Empire of the Sun, Paul Kalkbrenner, Oliver, and so many good artists, you're gonna have not only an enjoyable game, but a fantastic soundtrack. Check out their playlist below and get ready to play some fútbol!
Track list:
Balkan Beat Box – I Trusted U
Barns Courtney – Hobo Rocket
Bastille – Send Them Off!
Bayonne – Appeals
Beaty Heart – Slide To The Side
Beck – NEW SONG
Bishop Briggs – Be Your Love
Bob Moses – Tearing Me Up (RAC Mix)
Capital Cities – Vowels
Catfish And The Bottlemen – Postpone
Ceci Bastida – Un Sueño feat. Aloe Blacc
Compass: Mexican Institute Of Sound + Toy Selectah – Explotar feat. Rob Birch, Kool A.D., Emicida, Maluca
Declan McKenna – Isombard
Digitalism – Shangri-La
DMA's – Play It Out
Empire Of The Sun – High And Low
Formation – Pleasure
Glass Animals – Youth
Grouplove – Don't Stop Making It Happen
HUNTAR – Anyway
Jack Garratt – Surprise Yourself
Jagwar Ma – O B 1
KAMAU – Jusfayu feat. No Wyld
Kasabian – Comeback Kid
Kygo – Raging feat. Kodaline
Lemaitre – We Got U feat. The Knocks
Lewis Del Mar – Painting (Masterpiece)
Lola Coca – Love Songs
LOYAL – Moving As One
Lucius – Almighty Gosh
NGOD – Blue
Oliver – Electrify feat. Scott Mellis
Paper Route – Chariots
Paul Kalkbrenner – (Let Me Hear You) Scream
Phantogram – Same Ol Blues
Porter Robinson & Madeon – Shelter
Rat Boy – Get Over It
Rocco Hunt – Sto Bene Così
SAFIA – Bye Bye
Saint Motel – Move
Skott – Porcelain
Society – Protocol
Sofi Tukker – Johny
Souls – Satisfied
Spring King – Who Are You?
ST feat. Marta Kot – Vera i Nadezhda (WIN)
Systema Solar – Rumbera
Tourist – Run
Two Door Cinema Club – Are We Ready? (Wreck)
Zedd & Grey – Adrenaline
ZHU – Money
This is not a paid advertisement. I really do enjoy the soundtrack. Although, if EA wants to send over some Xbox One games, I'll gladly play them!
Leave a Reply