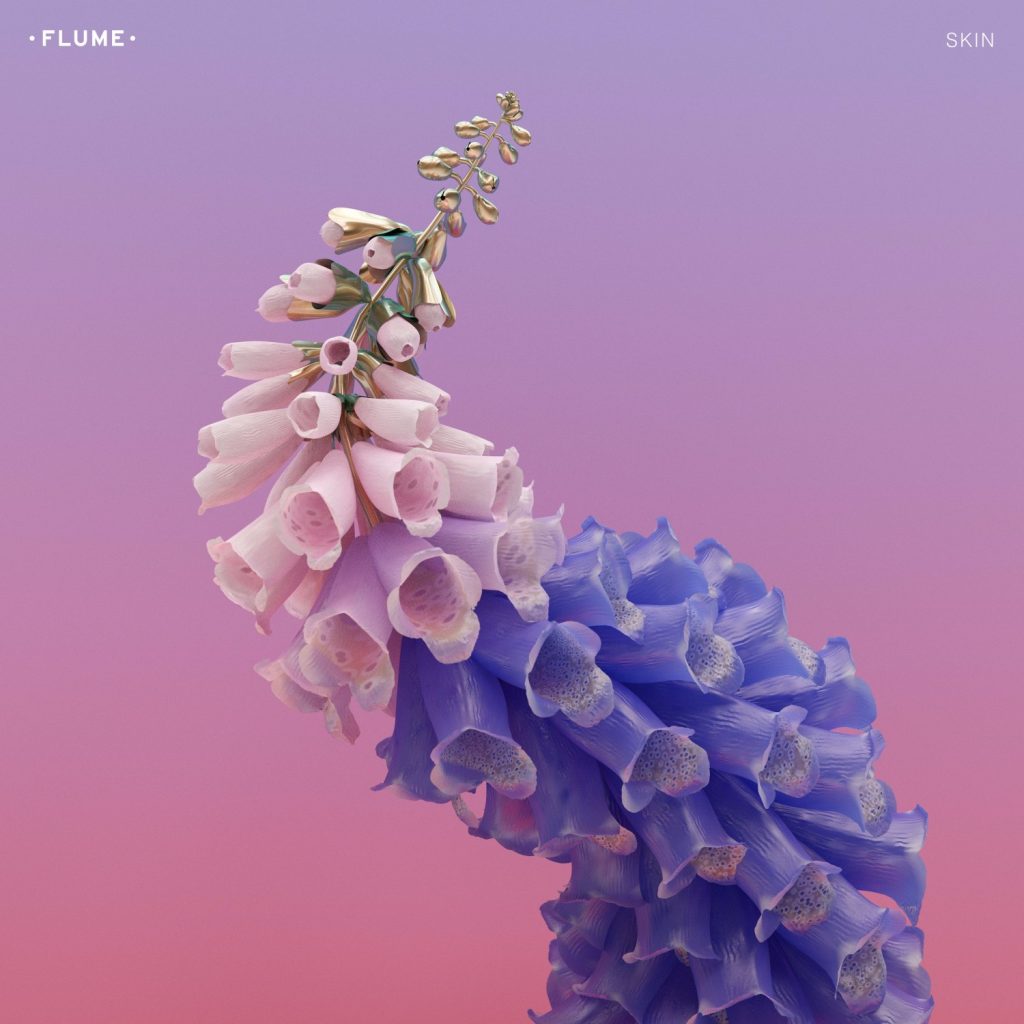 It's been in the works for a few years now, teased for many months, leaked a few days ago, streamed a few hours ago and now it's finally out for the whole world to hear. Perhaps one of Australia's biggest names in music, Flume has gone on to conquer the world since he released his debut album in 2012 and a slew of remixes afterwards that went on to become classics. He started the album hype back in January with the release of Never Be Like You, which has gone on to hit the charts across the world already. It managed to top the Australian charts with a significant amount of f-words riddled throughout, which is not something that you hear often.
Recently, Flume admitted that he suffered writers' block when making Skin, and that he also felt pressure to do something different from the many producers out there that based themselves off his original style. The process that he used to get past those issues is quite evident in the switch-up in style that can be heard across the album. The easiest way to put it is that Flume didn't reinvent himself, but he also managed to steer clear of recreating his debut album.
He diversified as well, making pop hits with Kai and Kucka, hip hop tunes with Vince Staples, Vic Mensa, Allan Kingdom and Raekwon (of Wu Tang Clan fame) and even collaborating with the very experienced Beck on the album's 16th and closing track. Even with that many collaborations and mainstream-oriented songs on the album, there are just as many that are the products of Flume's experimentation in the studio. Helix, Wall Fuck, 3 and Free are all great examples of this, with none of them featuring lyrics yet all of them being very satisfying to listen to. Later in the album, Take A Chance, Innocence and Like Water show a skill that Flume has recently developed: make songs with vocalists that are moody, expansive and interesting, but aren't necessarily radio friendly.
Giving Skin a verdict right now would be a misinterpretation of Flume's style: there's a huge amount of different music on Skin that encompasses many different genres, all staying true to Flume's 8-bit/Future Bass production style that has the entire EDM industry hooked on what he has to offer and pretty much created a genre in itself. Take an hour and a bit, give Skin a listen all the way through and enjoy it yourself, as there is so much diversity on this album that it's unlikely that any listener will like every song, and it's also unlikely that each listener will like the same songs. All in all, as much as Flume doesn't need to prove himself as a producer and musician he has done so with Skin. It's rare in any genre let alone electronic music that an album covers all bases while staying true to the artist's style, however Flume has achieved exactly that.
You can watch and listen to a live stream of the album here or download it here.
Leave a Reply