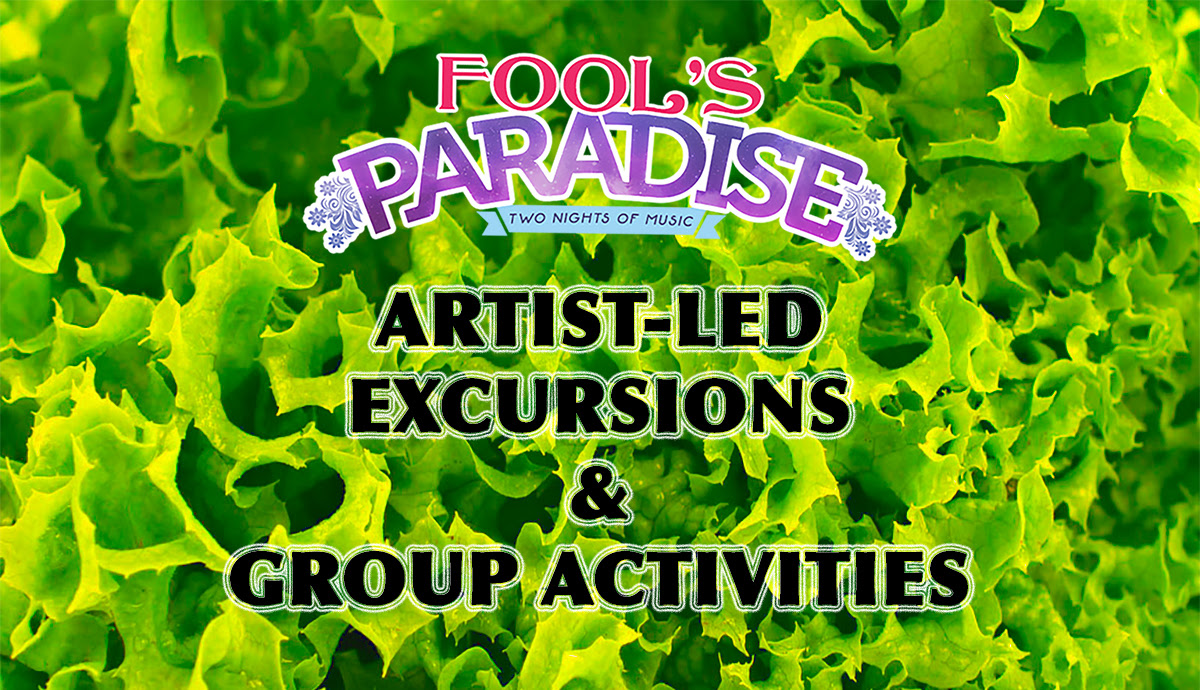 Have you ever wondered what it would be like to mini golf with your favorite band? How about zip line with your favorite DJ? Well if you enjoy Lettuce and Break Science, you're in luck!
On Wednesday, Fool's Paradise announced its artist-led excursions in historical St. Augustine, Fl on April 1-2, 2016. The two day event features artists Lettuce & Friends, GRiZ, Goldfish, Chris Robinson's Soul Revue ft. George Porter Jr., Ivan Neville, Nikki Glaspie, Eric Krasno, Neal Casal & The Shady Horns, VULFPECK, The Nth Power, and late nights with Goldfish, Fools of Funk Supergroup, VULFPECK, and Break Science.
Are you excited about the music? Why not have an awesome adventure like mini golfing with artists Eric Krasno and Jesus Coomes of Lettuce while enjoying the beautiful waterfalls and putt putting around a sunken pirate ship. If you are interested you can sign up here.
If you're more of a thrill seeker, Break Science's Borahm Lee will be zip lining with those who are brave enough at the Alligator Farm. Zip through trees and obstacles while you enjoy the scenery of birds, alligators, and everything else mother nature has to offer throughout the park. Afterwards you can roam the park for as long as you'd like. Want to participate in some funky alligator zip lining? Tickets can be purchased here.
Ahoy! Interested in going on a nautical sailing adventure on the sea? The Shady Horns will be hosting a 2 hour sea excursion on The Schooner Freedom Charters. Kick back relax and go sight seeing for dolphins, turtles, birds, and more. Beer and wine will be provided but feel free to bring your own. Get tickets here if you want to sail away!
If you're just looking to get down and boogie near the beach, tickets are still available on their website, but get them before they're gone!
Leave a Reply