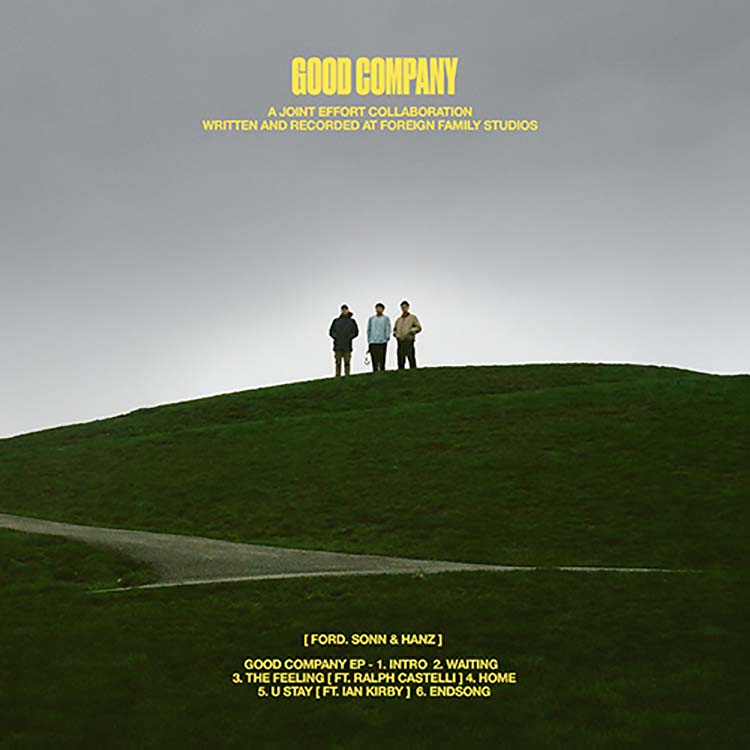 Sharing their brand-new artist collaboration through ODESZA's Foreign Family Collective this weekend are ford., Sonn and Hanz. Flying in the three artists from all over the world to meet at Foreign Family studios in Seattle, WA, the trio has just graced us with their collaborative six-track EP, GOOD COMPANY. 
GOOD COMPANY is a cinematic series that uses subtle layers of both instrumentals and vocals to uncover hidden depth. From the alluring "Intro" that introduces string plucks and mesmerising vocal builds, the trio move seamlessly to "Waiting." "The Feeling" marks the halfway point, also recruiting Ralph Castelli to add soothing, hazy vocals over the lulling synths, followed up by whimsical melodies in "Home." Ian Kirby lends his vocals on "U Stay," leading into "Endsong" to wrap up the EP on an uplifting note.
This mellow, electronic collection is fit for rainy day listening, or any day listening, really. Check it out below.
Leave a Reply