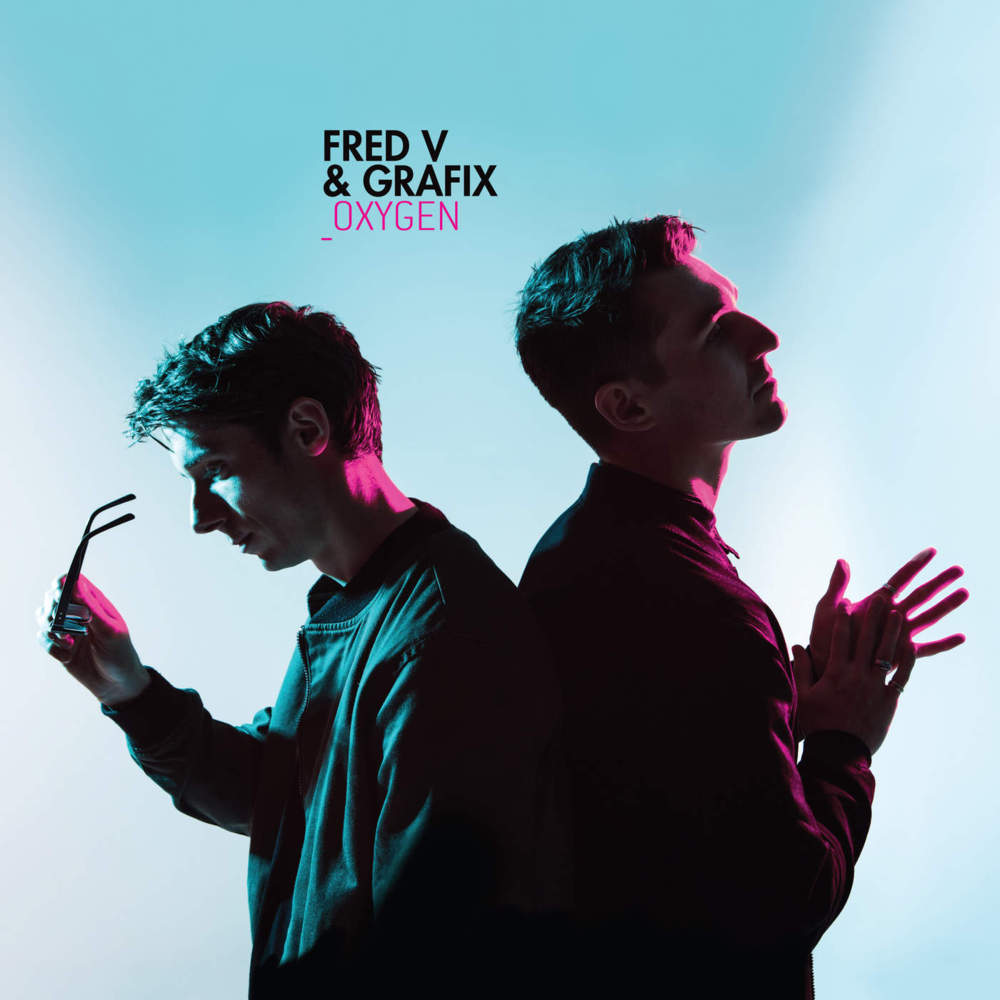 Fred V and Grafix have been busy in the studio since their debut album came out two years ago, releasing a large amount of remixes and singles in the lead up to their second album. A few months ago they teased the album through the magnificent Ultraviolet and Comb Funk, leaving everyone with no doubt that Oxygen would be seriously impressive. Well, it's here, and where their first album established their style of beautiful Drum and Bass, this second album shows that they're really good at it through fantastic song structure, talented live instrumentation and lovely vocals.
At fifteen songs in length, Oxygen is an expansive collection of music that's just perfect to put on and chill out to. They don't stray too far from Drum and Bass as a genre, but explore the entirety of its lighter side instead, with some songs sounding more electronic and others like they could have been performed by a live band. In fact, Fred V's guitar melodies as well as drums and the keyboard were played live. There are vocals on every single song too, cementing their place as impressively good songwriters – not just producers.
Musicianship as good as what you'll hear on Oxygen is rare in the electronic music scene, and being able to release an album as expansive and good quality as this while being in high demand for remixes and playing shows, shows how good the pair are at what they do. This is especially shown by their diversity, with a collaboration with Kele Okereke and another with Franko Fraize and Tone, and many others with beautiful vocalists. This is an album that you really need to listen to if you enjoy the lighter side of electronic music, so make sure to give it a download here, sit back, relax and enjoy!
Leave a Reply