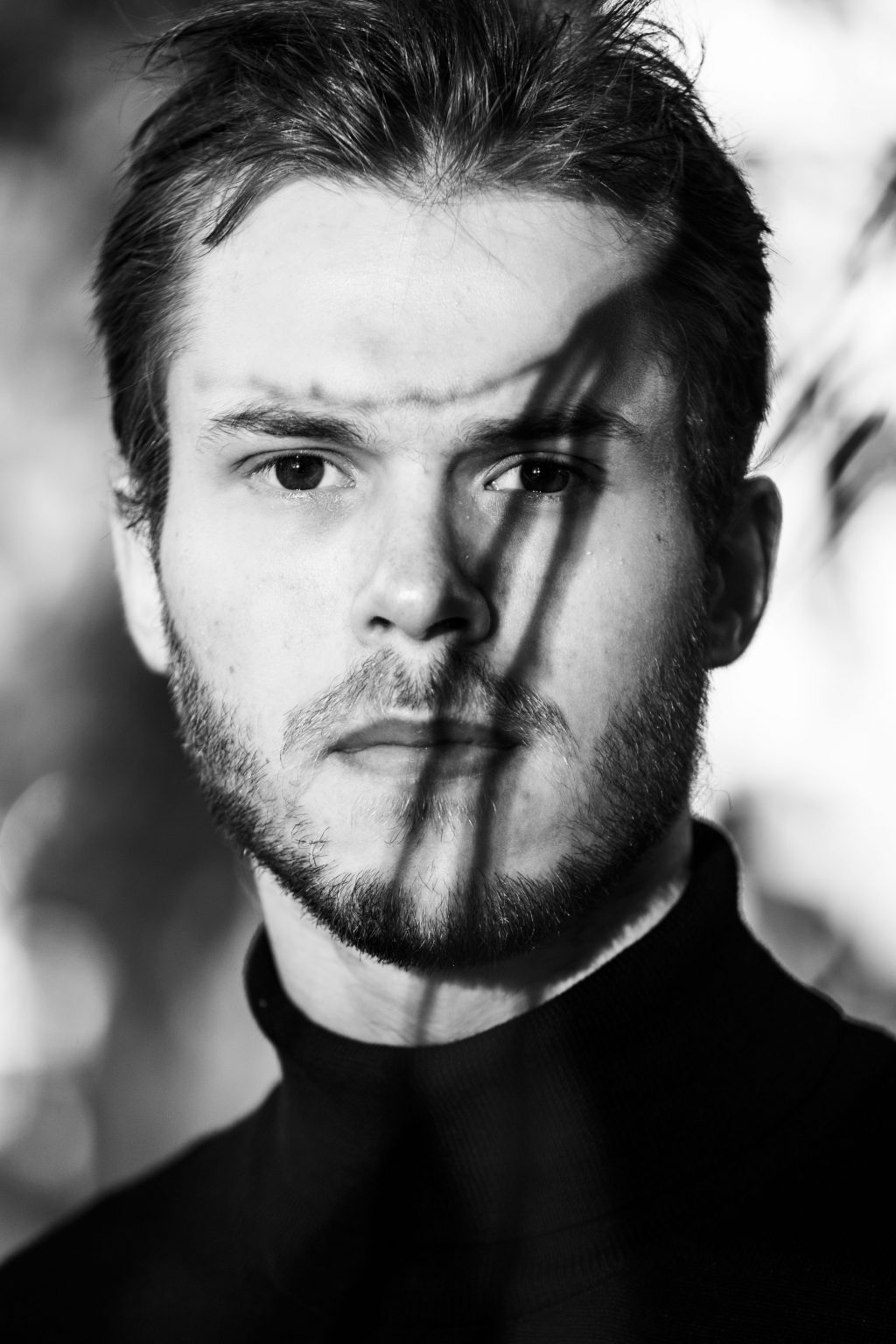 Speaking to William French, the latest of this new wave of Norwegian artists releasing amazing music, you get the feeling they're about to take the music back to another age. While most might find this statement confused, what I mean by it is that, electronic music has by many standards become stale and the mainstream flavors in favor are not necessarily those of the die hard fans. Finding young William French in amongst this issue is interesting and refreshing as this house artist has new music with an old soul feeling within it. He was happy enough to sit down and chat about his career leading up to his first signing with his EP 'Entity' which seems a very appropriate title. The first two singles released have had some interest across the board and his latest offering will, I suspect, strengthen opinion that this Norway artist is a real deal.
Tell us a little about your background, where you're from, age and how you began your music ambitions?
I have a Norwegian father and a french mother, hence the "French" in my artist name. When I was very young, my father still played in a band, and we had lots of instruments laying around in our home. Music has been an integral part of my life since I was a child. I lived in France for two years when my parents divorced, and when I got back to Norway I could barely speak any Norwegian. So I resorted to whistling. It was my way of communicating emotions, through tonality.
What first drew you to your genre and style and what or who were the influences?
Having played instruments, when I started making music on my computer I tried to make it sound like a band. It took a lot of effort and sounded shit. So I gave up on that battle and started appreciating synthetic sounds for what they are. I still think the movement in sounds, the expression, is vital in music, so I spend a lot of time emulating that. I want my sounds to communicate emotions just like when I whistled as a kid. My biggest influences right now are Bonobo, Tycho, and Stephan Bodzin.
How long were you making music until this EP drew the attention of labels?
8-9 years, nothing comes quickly in this business, just hard work and a lot of luck.
How would you describe the EDM scene in Norway since the success of Kygo, Alan Walker etc?
It's really great. There's a sense of opportunity here which you can feel, and it's very motivating. One can dream can't they?
Any specific people who have helped you in the industry or did you just keep working on stuff until it was signed?
Definitely. Glimpse taught me lots about production and work morale. Boom Jinx taught me a lot about being absolutely crazy in a good way. My manager Toby is grinding HARD to push my music to scary A&Rs, booking agents etc. He also communicates with me in a way that makes me take my craft a lot more seriously, he's quite empowering in a weird way. Apart from that, My family has been very supportive of my ambitions, and the same goes to my friends!
What are the goals and ambitions for the near future and who are some of the Dj/producers around that you'd like to work with if possible?
The EP I'm releasing right now (Entity) is very conceptual, and is kind of it's own little universe detached from my usual style. Right now I'm working with lots of AMAZING singer/songwriters. I'd absolutely love to work with Alina Baraz, Ary or Astrid S. I'm not fond of working with other producers, as I'm a bit of a control freak in my music – which I think is positive
Where do you see the EDM scene progressing in the next few years and do you see a shift away from progressive house into the purer genres again or do you see it expanding even more than it is today?
To me EDM has basically become pop music, which is pretty cool. It makes room for a powerful counter culture, which I think is happening right now. People either go pop or they go full dark techno. I like that polarization, it creates a nice dynamic which pushes music forward.
Any advice you could give to a young guy starting out producing these days?
The easy part is learning about production, music theory etc. What's more difficult is setting up routines that will make you improve fast and keep you inspired, without forgetting to enjoy the process. Lucid dreaming and meditation has helped me in staying inspired. I recommend aspiring producers to work out frequently. Sitting still for 8+ hours a day will mess up your back, ask my friends' prolapsed backs!
Like I said earlier, William is refreshing in a scene with so much sameness at the moment and while we have a perspective of pop forming one arm of this business it's nice to see an artist stay quite true to the pure styles. Gives me hope still that this will never die.  Check out his latest release below.
Leave a Reply