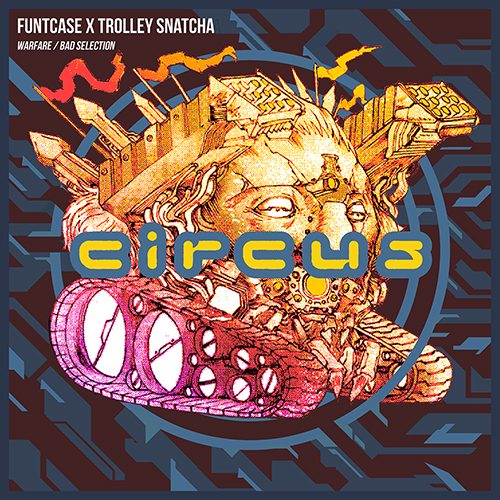 Today is a great day, I've been waiting for this track for ages and it's finally out. Warfare is a tune I first heard back in Funtcase's set he played with Cookie Monsta and Doctor P at Moonrise Festival in 2015, and it definitely has changed from then but boy oh boy do these guys make a dynamic duo. Trolley Snatcha and Funtcase both have a similar raw style to their sound which creates an ominous bassline into a nasty drop.
Bad Selection is a track that surprised me in all honesty, I know that Trolley Snatcha has other aliases that he produces other genres under however bass house from these two threw me off but not in a bad way. I always love to see artists expand their production skills into other genres and explore how they like them. You can hear the influence of both artists in the track very clearly, it's almost like everything they touch is gold.
All in all, Warfare has been a long time coming and I'm glad it's finally seeing the light of day along with something new with Bad Selection. Big ups on the EP guys, and check it out below!
Leave a Reply