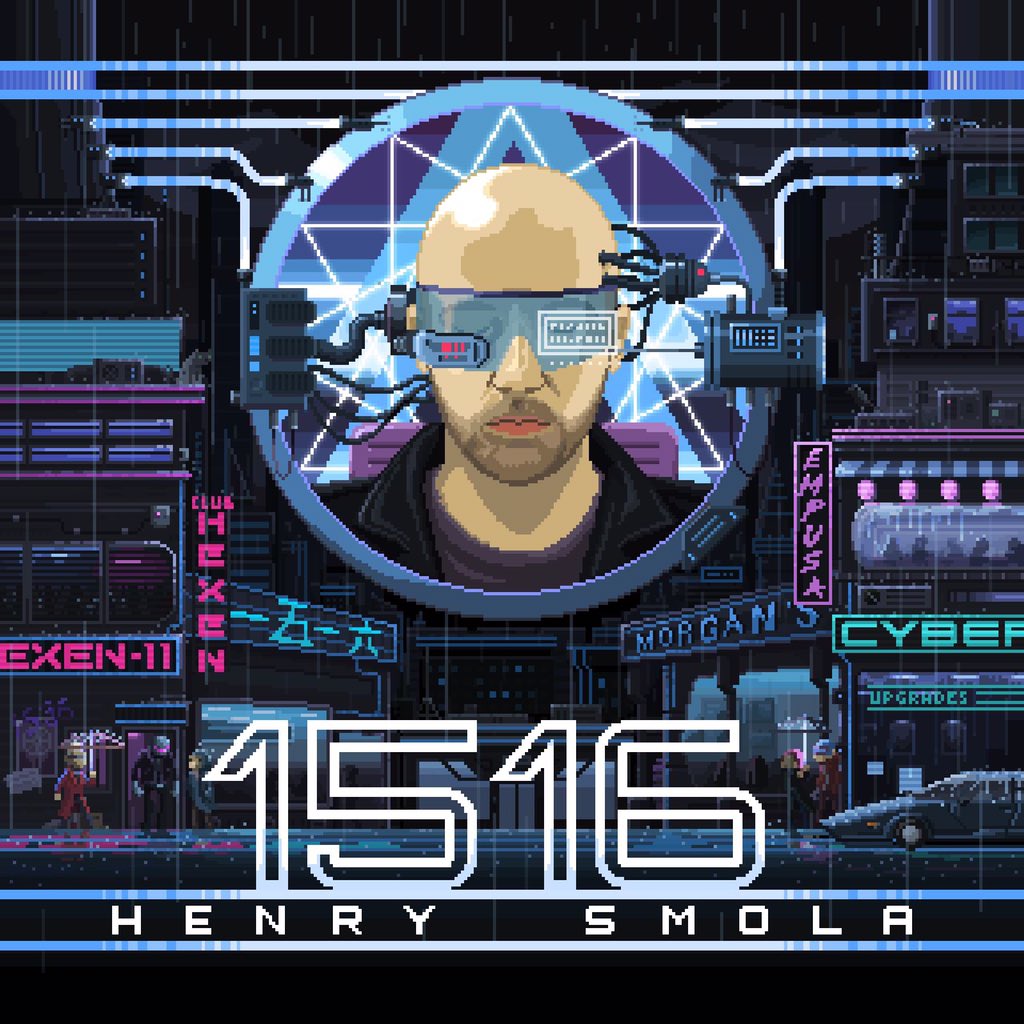 Something a tad different this week, I'm going to be taking a look at the album "1516" by a good friend of mine, Henry Smola. I will warn you however, that there isn't really one specific genre throughout this album, but choosing this for my Genre of the Week is all the better for it.
Over the few years that Henry and I have known each other, we've talked on a few occasions about genres and the reasons that the songs he creates never follow a genre trend. Sure, you could say that many of the songs on this album have a foundation in 4-on-the-floor beats, but that's really where all talk of genre ends. Henry has never limited himself to a specific genre and ultimately, creating music for him is about much more than someone else labeling a song a certain genre. The music flows from within and captivates an audience far beyond the knowledge that an album is "insert genre" genre.
This couldn't be more apparent with "1516" and as I listened for the first time, I found I was mesmerized by the dark rhythms and ambient noises that pervaded almost every track. Some, of course, were darker, or brighter, than others, and others still brought vocals into the mix for an unflinching injection of extraterrestrial presence. The variety a listener may experience within the span of a few songs, or even within one song itself is a testament to Henry's ability to create meaning and substance throughout the album whether you are specifically listening for it or not.
Ultimately, the reason I chose "1516" by Henry Smola for this "Genre of the Week" is to remind us that genres are great and they help us put and order to music, creating patterns and boxes to filter things we think we might like; but sometimes those same labels truly do not apply. Some music defies the genre label because it combines elements from many genres, or even crossing types of music, weaving a musical journey that cannot be put into a box for organization. While I may love those labels for some things, in this case, trying to label "1516" one genre or another tarnishes what Henry has created.
Listen to it for yourself and see how Henry Smola is reminding us that genre's are great when they work, but fall woefully short of truly capturing the wonder within the music. Let me know what you think!
[soundcloud url="https://api.soundcloud.com/playlists/259807749″ params="auto_play=false&hide_related=false&show_comments=true&show_user=true&show_reposts=false&visual=true" width="100%" height="150″ iframe="true" /]
Leave a Reply