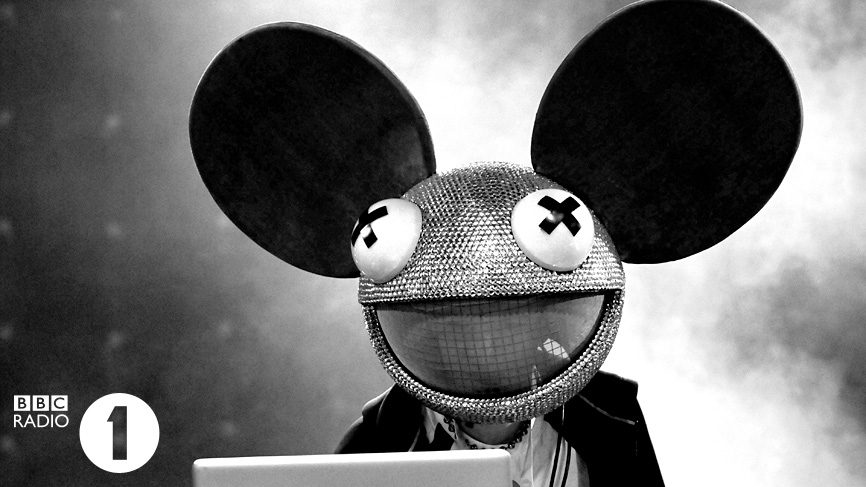 Hey everyone, Nick here (the American one), I'm getting back into this whole writing business and I thought I'd do something a little different with the new year. Each week I'll be scouring the interwebs for a mix of a different genre, and then posting it with a little blurb from me about the set! I tend to listen to sets during the week while I'm at work and so this is a good way for you to find some new music, with a different genre each week.
The first esteemed edition of this column will be a set by one of my absolute favorite artists, Deadmau5 himself. This set comes courtesy of his new BBC Radio 1 residency where once a month he will take over the airwaves and play some tunes for the horde that listens in. This episode was his first, and it was released on his birthday last week! It features a few from the mau5 himself, but overwhelmingly this mix features techno, an under-appreciated genre in my eyes and on this site. From the dark and heavier side of things, to a a lighter note as the mix comes to a close, Deadmau5 shows that no genre is off limits for this musical mastermind to explore and as fans we are rewarded by tuning in.
This set is a fantastic listen whether you're deep into the techno world or you are just browsing for something new to bump during the day, I highly recommend it. Listen in, remember that there are few of the "classic" Deadmau5 songs played, and then enjoy as your journey into the deep world of techno is about to begin. Let me know what you think and what genre I should pick for next week!
Leave a Reply