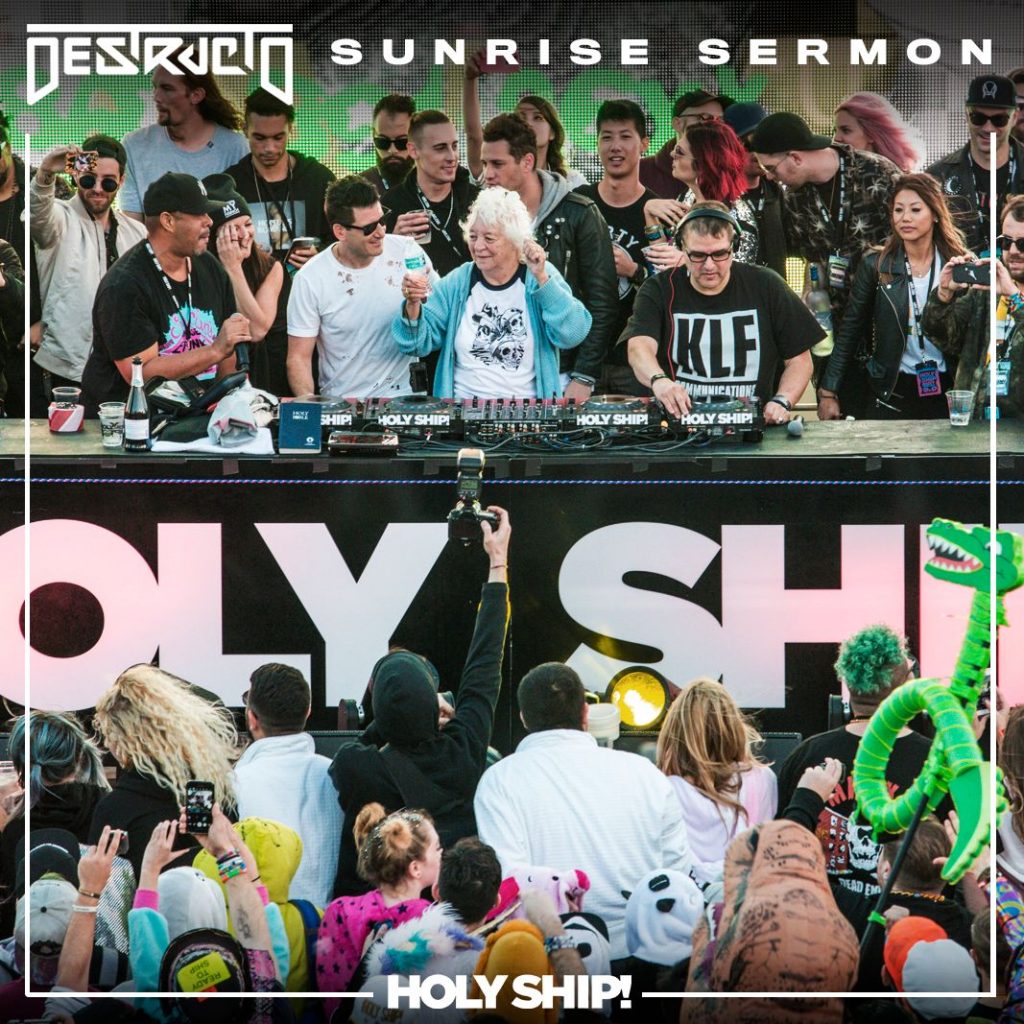 If you're like many of us, the recent voyage of Holy Ship was one we witnessed from the comfort and coldness of our own homes. No warm sandy beaches, gentle waves, or heavy bass to rock our boats, just the wishes that we too were living the live aboard the ship. What I have for you this week is the closest we can get to being on Holy Ship; easily one of the best sets of the voyage, the legendary Sunrise Sermon by Destructo.
This 3 hour journey from darkness to sunshine is curated by none other than the head-honcho of HARD himself, Destructo, and features a little bit of everything. From his characteristic underground/G-House sound, to the stylings of Griz, Mija, Doc Martin, Justin Martin, and plenty more. The dark vibes of the set give way to bright melodies and infectious rhythms that you can't help but smile for. Destructo sure knows his way around mixing a live set for the fans and I cannot imagine how fun these 180 minutes would have been on the Ship itself.
Perhaps next year I'll make my first Holy Ship voyage, but until then I have to be satisfied with this underground/G-House rendition from Destructo. Enjoy the Sunrise Sermon below!!
[soundcloud url="https://api.soundcloud.com/tracks/304134152″ params="auto_play=false&hide_related=false&show_comments=true&show_user=true&show_reposts=false&visual=true" width="100%" height="150″ iframe="true" /]
Leave a Reply