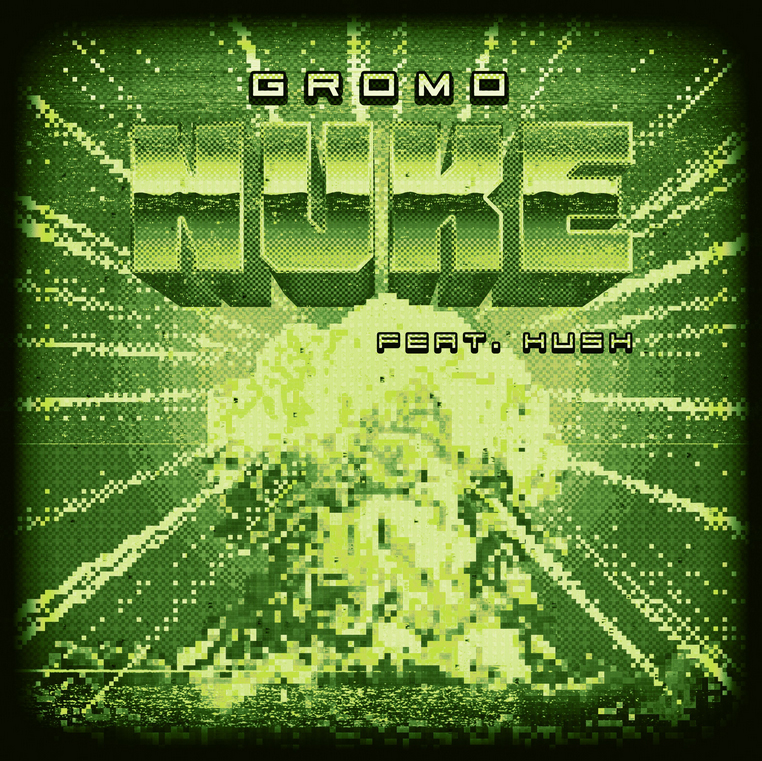 Following the success of his stylistic single "Find Me (Marco Polo)" featuring Hush," the creative alignments of Gromo and HUSH have intersected yet again, this time forming a thumping chill-trap beat they call "Nuke."
Eloquently staged to induce the club as much as it does different people groups, "Nuke's EDM / Hip-Hop crossover foundation within unequivocally plays to the benefit of the single. 808 and gritty, vigor-fueled vocals fluidly envelope with a synth and trap inspired production blend. This, along with the Gromo's undefinable glue to make the parts stick, inspires the infectious vibe that "Nuke" delivers, stick to listeners no matter where life has taken you thus far.
Gromo told us that "it was important for me with 'Nuke' to take the listener somewhere. My favorite albums by artists like Wu-Tang Clan, Nas, Mobb Deep, and Dr. Dre all take the listener on a journey into their world." He further elaborated on this by stating that "the music reflects their realities. With 'Nuke,' I want to take you into the world of mind and imagination of Gromo. When I first created the song, the idea was to cross pollinate the energy of EDM with the rawness and grit of Hip-Hop."
Enjoy the track below and follow him on Instagram for new releases.
Leave a Reply