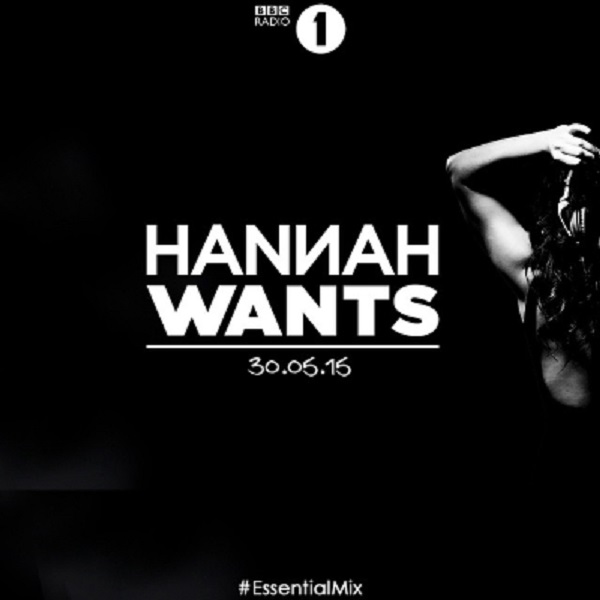 Following her massive success with the track "Rhymes" and many headlined festivals around the world, Hannah Wants gives listeners everything they could dream of and more with a special BBC Radio 1 Essential Mix that aired Saturday May 30th.
In the mix (you can find it here), Hannah gives exclusive previews to two of her first solo tracks, "Hidden Love" featuring Detour City and "Just." Two hours of music is no small task and each essential mix provides us with a window from which we see into the heart and soul of a DJ/producer.
"Mixtapes have always been a massive part of me as an artist. When I play a live DJ set it's usually peak time and I cater the music for the dance floor. When I make a mixtape you get the whole of me."
Check out the tracklist below and make sure you listen to the full essential mix here!
1. Hannah Wants feat. Detour City – Hidden Love
2. Farrow – Take Over
3. Palace – Element
4. Wigbert – Snapshot
5. Ron Costa – Nothing
6. SEFF – The Real Thing
7. Mak & Pasteman – Artifacts
8. Mark Knight & Funkagenda – Man With A Red Face
9. Daniel Bortz – Steady Note
10. HNQO – City Lights
11. Kris Wadsworth – 444 a
12. Fis – T – Night Hunter
13. Phaze One – Nicoles Groove
14. Jacob B – Sruba
15. Hannah Wants – Just
16. Roberto Capuano – Around
17. Justin Martin & Claude Vonstroke – Beat That Bird
18. Cirez D – On Off
19. Walton – Wrench
20. Kalyde – Misandry
21. DJ Bigga G – Mind, Body & Soul (4×4 Mix)
22. Dusky – ID
23. Analog People In A Digital World – Rose Rose (Vocal Edit)
24. Cropper – Forever
25. Burial – Lambeth
26. Burial – Fostercare
27. How To Dress Well – Cold Nites
28. Kastle – Stay Forever
29. XXYYXX – About You
30. Ollie McFarlane – Feel About You
31. Phil Collins – In The Air Tonight
Leave a Reply