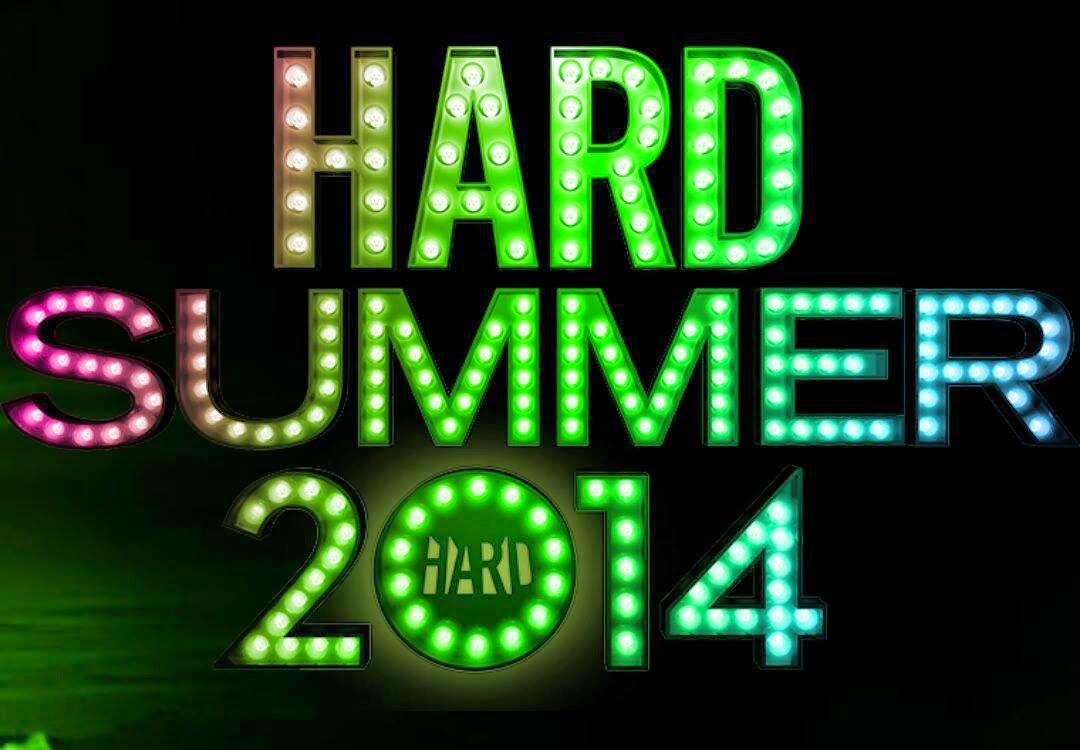 Hard Summer was all I thought about, from the time my group and I decided to attend in late June until our flight landed at LAX the 
Friday
 before the concert festival. Having never been to a concert festival and only being used to the very laid back security checks at smaller venues in Colorado; going through security at Hard Summer was a different experience. After being stopped multiple times by security because of another problem somewhere else on the premises my group and I had finally got in late to the festival and immediately made a B line for the Hard main stage.
Getting into the crowd on the main stage to see Tommy Trash then finding out that he had come in on a late flight and only being able to perform for about twenty minutes it was sort of upsetting but his music was still amazing. Flosstradamus was up next and the amount of bass and energy that was put into the music was something I could only compare to as seeing Excision at a packed theater in downtown Denver. Following Flosstradamus was Axwell and he was by far my favorite set from Day one, I'm a huge supporter of house music and the feel and vibe you get during a set like that. He felt as if he wanted to play their and in my opinion I think that makes a set all the better. After deciding to take a break from the Hard Stage to refill on water, I sat towards the back of the Harder Stage to see a glimpse of DJ Snake and the amount of bass and DnB that was put on blew me away for that short period of time, I still enjoyed it from so far back but I wished I had been able to see more of it. Finally to finish off Day one my group and I moved back to the main stage to get up front for Jack Ü's long awaited performance. Both Skrillex and Diplo did not unfortunately come onto the stage with Strawberries on their heads but they did not disappoint; the mixture of Skrillex's upbeat fast paced songs and Diplo's deep bass was amazing the crowd was going wild and everyone was enjoying every minute of it.
Day two started later for my group because of unfortunate LA traffic, but when we did arrive and get through security we made our way to the front of the main stage to see Dillon Francis take over. After seeing Dillon only two days before in Colorado at Hard Red Rocks with Nero and Rudimental, it was definitely worth the money for both sets. Dillon Francis's weird, funny antics come through on his LED screens. His music, moombahton there's nothing like it, it is fast, it keeps you moving and you are enjoying every moment. The vibes from everyone around me was incredible everyone was up and dancing and it felt like a constant dance party that wouldn't end. After patiently waiting for Disclosure to set up after Dillon Francis, I went in to their set with the mind set of only knowing their song "Latch." Then after a brief talk with some people I met from California and two people who flew in from New Jersey they told me of the Deep and progressive house that Disclosure plays. All I can say is that I recommend buying their album and then tell me what you think, because my opinion can not be changed of their set and performance they put on. Along with a special appearance from Mary J Blige to help sing one of the songs halfway through the set, I can just say that it was my favorite of the weekend. Finally closing out Hard Summer on the main stage was Tiesto, being a long time fan of Tiesto's club life songs and part of his newest album. I was expecting a lot with his performance, I liked the music and his set, but I felt like I set to high of expectations for seeing him live or I may have just been too exhausted to enjoy it as much as the rest of the crowd did. But I can say it was a great way to end the weekend and my first official concert festival.
Looking back on my entire experience I'm a little disappointed I did not get to see some of the performances I was hoping too such as GRiZ, A-Trak, Nero, or Baauer. I would still say it was a giant success and the look and feel of Hard Summer is one everyone should experience for themselves and I will definitely be attending again next year.
Leave a Reply