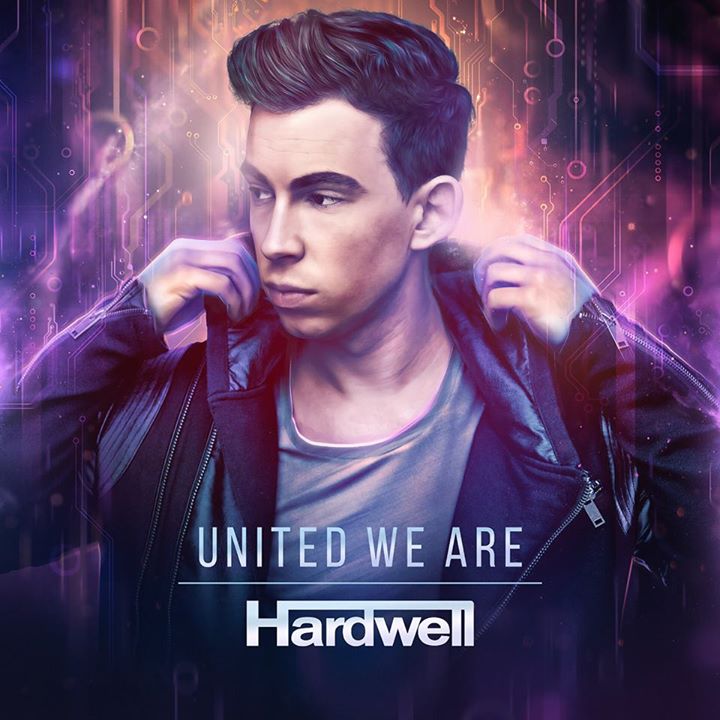 The #1 DJ in the world is set to release his first full length album, United We Are, on January 23rd. The much anticipated album features many tracks heard scattered throughout Hardwell's sets over the past year or so. Below I preview five tracks off of his debut album. Listen and enjoy!
[youtube http://www.youtube.com/watch?v=r91T_7nJzIY?rel=0&w=560&h=315]
"Eclipse"
The title track off of the album begins with a loud opening intro, setting the stage for one of the most anticipated albums of the year and yes folks, it is only January. The hard hitting track comes fast like many of Hardwell's other releases. A song this powerful at the beginning of the album lets fans know that the best is yet to come and by golly it will be magical. Listener's will enjoy the quick melody and loud bass that seem to resonate with every synth note that drive the song forward.
[youtube http://www.youtube.com/watch?v=KCw1lsRQjoE?rel=0&w=560&h=315]
"Don't Stop The Madness"
It is always interesting when a DJ includes an MC whether in a live performance or on a song. Though I'm not always a fan, Fatman Scoop is a familiar name from other genres of music. Here the house vibes are infused with a techno sound to help the complex synth melody stand out from the rest of the tracks. The vocal work by Fatman Scoop is not intrusive or overbearing as is sometimes the case with an MC; he succeeds in getting the listener hyped up over this track. This track should be a favorite at festivals this year as it contains all of the elements to get the crowd off their feet, jumping, dancing, and enjoying the music.
[youtube http://www.youtube.com/watch?v=AQ0resnXCcE?rel=0&w=560&h=315]
"Young Again"
Quite the change from "Don't Stop The Madness", "Young Again" begins with incredible vocals from the talented Chris Jones. Hardwell tracks do not always include vocals, but clearly the guy knows who to go to when he wants to tell a story vocally along with the music. The soft background accompanying vocals allows the track to slow down, engraining itself into our hearts as we resonate with the message of staying young and enjoying the best times of our lives. I can see this track becoming an anthem for Hardwell much like Red lights has been lately for Tiesto. Great track that steps away from the typical style of Hardwell, I'll be listening to this one again for sure.
[youtube http://www.youtube.com/watch?v=3d5ZxZdEUvA?rel=0&w=560&h=315]
"Arcadia"
Another of Hardwell's tracks to feature vocals, though this time female. Luciana adds a higher frequency sound to a song that primarily features the 'bounce' element. This song performed live is sure to get the crowd excited and the vocals layer the track, keeping it from becoming just another quick trick in someone's setlist. The vocal talent here also does not repeat some one liner throughout the song, which keeps each verse dynamic as it follows the shift in melody. I would love to see this performed live with Luciana performing vocals for the crowd at festivals this summer!
[youtube http://www.youtube.com/watch?v=clRjbYa4UWQ?rel=0&w=560&h=315]
"Dare You"
The ever popular Matthew Koma is back to add his astonishing vocal talents to a track that slows the pace down a little. The familiar kick-drum pattern is heard in the beginning, though it is quickly complicated with a synth melody that cannot be easily followed. I love the rise and fall of this song; with vocals preceding another 'intro' of sorts, bringing back a quieter, slower melody that leads well into the main focus of the song. "Dare You" vocals have caught my attention as something we can all take to heart. Not so much the specifics (as I cannot clearly hear all that he says) but more as a mantra, Dare You to try new things, to dream, to explore.
We are nearing the release of the world's #1 DJ's first album and boy what an album it will be. Each song previewed above stands out from the rest, rising and falling at their own pace, and some not at all. With 15 tracks slated to be released on January 23rd, look for this album to chart high and be heard throughout the festival season by Hardwell himself, as well as many others touring. You can purchase tickets for the United We Are tour, as well as pre-order the album on iTunes where you will be able to download both "Eclipse" and "Don't Stop The Madness." I cannot wait to hear all of the unreleased tracks on this album as Hardwell looks to solidify his hold among the top DJ's in the world for another year running.
Leave a Reply