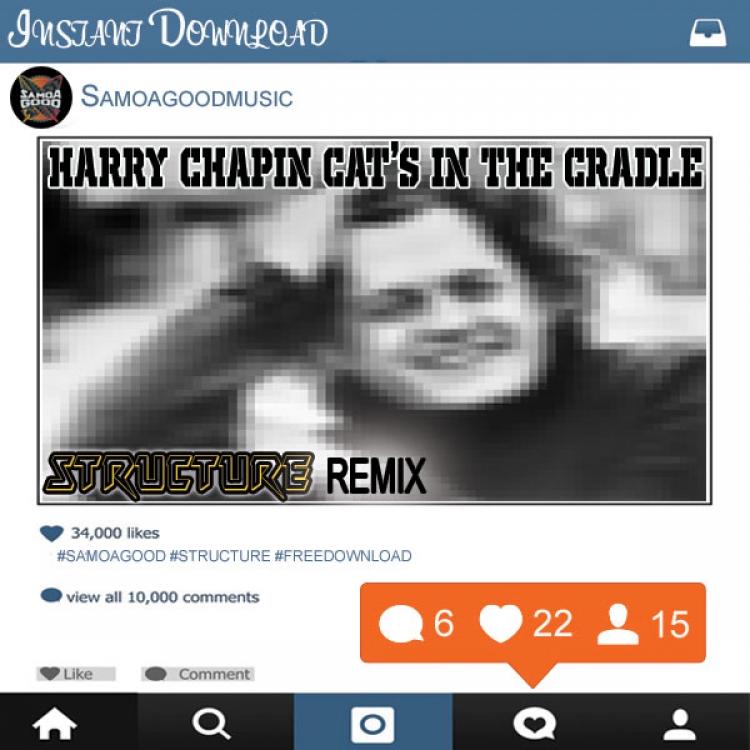 This is beyond the craziest track submitted to us. I am very torn on how I feel about this track because the original is a classic that I grew up listening to. I never in my life expected a trap remix of this. I guess nothing is off-limits. My bias attitude towards classic tracks is don't ever touch them, but I feel obligated to listen. I gave it a few listens and it oddly grew on me.
This remix flowed very well and wasn't forced at all. As a trap track, it hits hard in all the right places, but you don't ever expect the vocals to be "Cat's In the Cradle" by Harry Chapin. Structure did some crazy work and to be honest, I think he managed to pull it without being obnoxious about the track. He allowed the track to go off and the trap worked in between. This is something I can see being played at big shows or festivals.
The classic rock fan says don't listen to this. The guy who enjoys trap says definitely give this a listen. It determines how you feel about hearing trap over classic rock. Structure did a great job so know that. Check it out now if you're into it or plain curious. You'll be pleasantly surprised. Also, download it as it is free!
Check out more of Structure on Youtube, Facebook, Twitter, and Instagram.
Leave a Reply