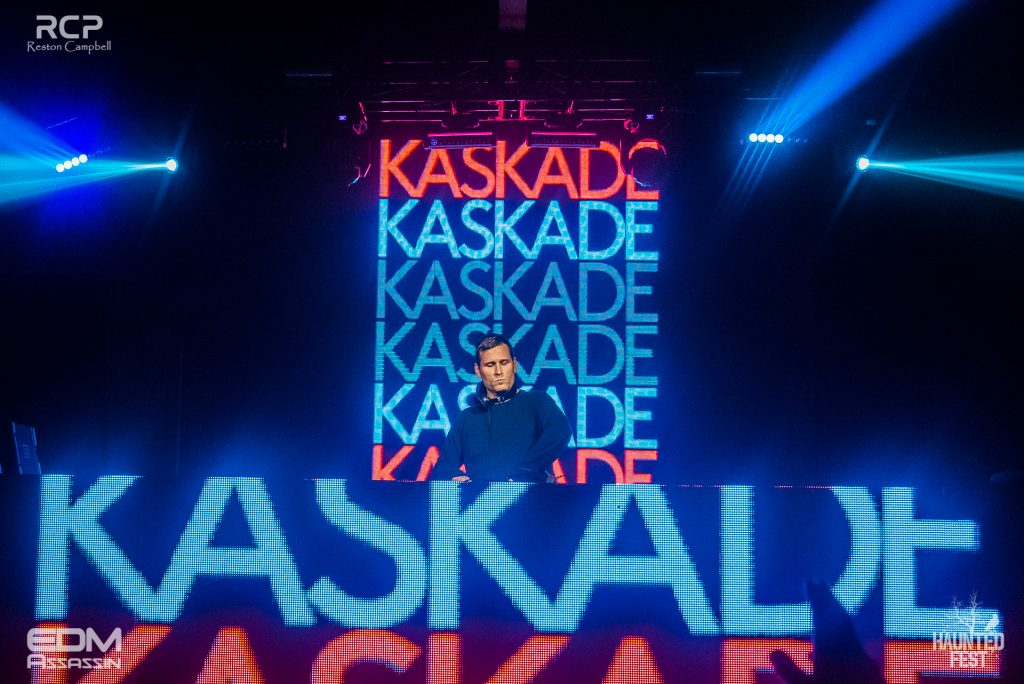 As the ghouls and goblins ran about Columbus, Ohio, it was hard to tell who was and who wasn't going to a music festival for once. This set an ecstatic atmosphere for what turned into one of the best musical weekends Columbus has ever seen. Haunted Fest Columbus 2016 was a go.
With an already amazing crowd and atmosphere, security was working swiftly to get everyone in with ease and ready for night one. Upon entering the venue, you immediately noticed the top notch production set up.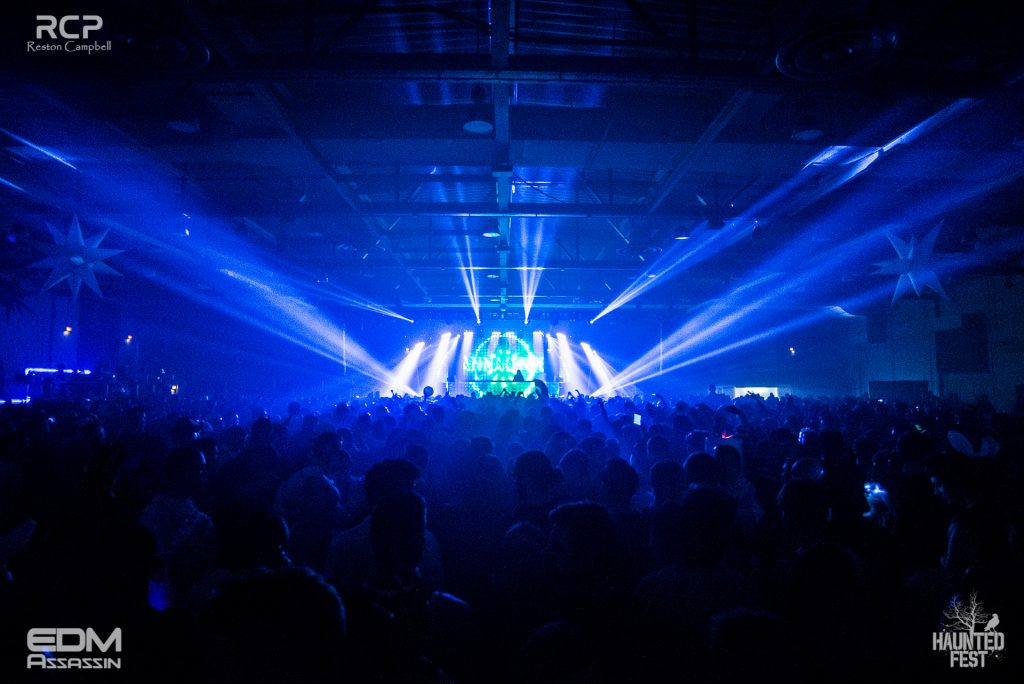 With Seysup getting things going, the shenanigans of Haunted Fest night one began. Seysup and CID got the crowd moving, grooving, and interacting with each other setting the tone for the night. As the night progressed, Party Thieves got the crowd going and ready for more.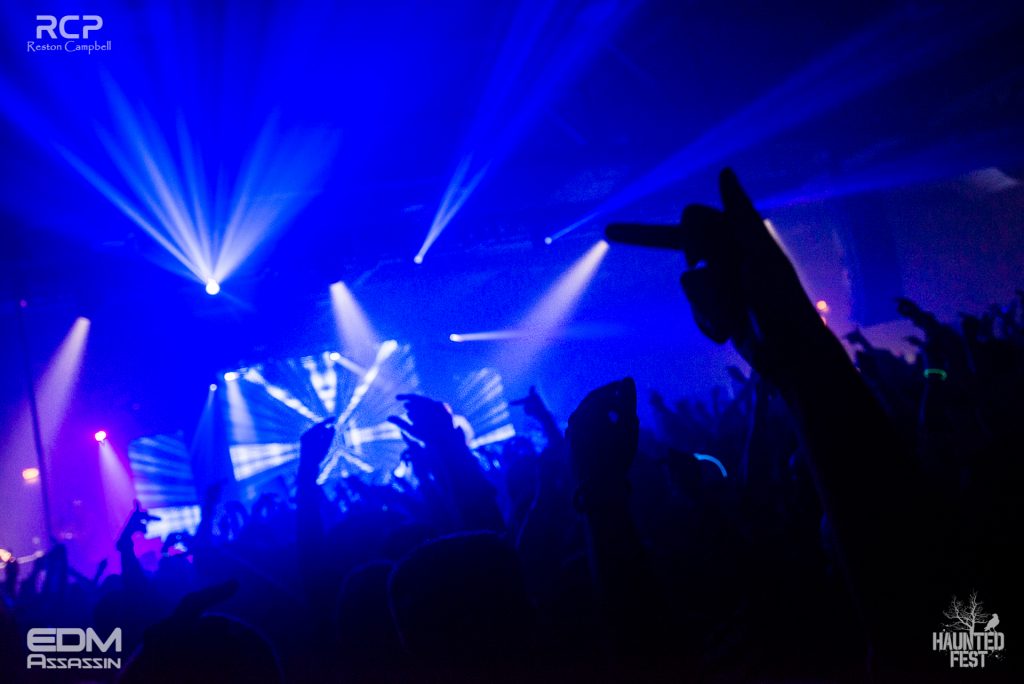 As Anna Lunoe took the stage, her energy and stage presence immediately took over the crowd making it go crazy. As everyone was dancing the night away, before we knew it Marhmello had taken the stage.  He immediately made the dance floor his play ground, controlling the crowd through the power of music. After dropping banger after banger, the crowd was still going strong. As Marshmello came to an end, everyone took a much needed breather and a minute to get ready for the legend himself,  Kaskade.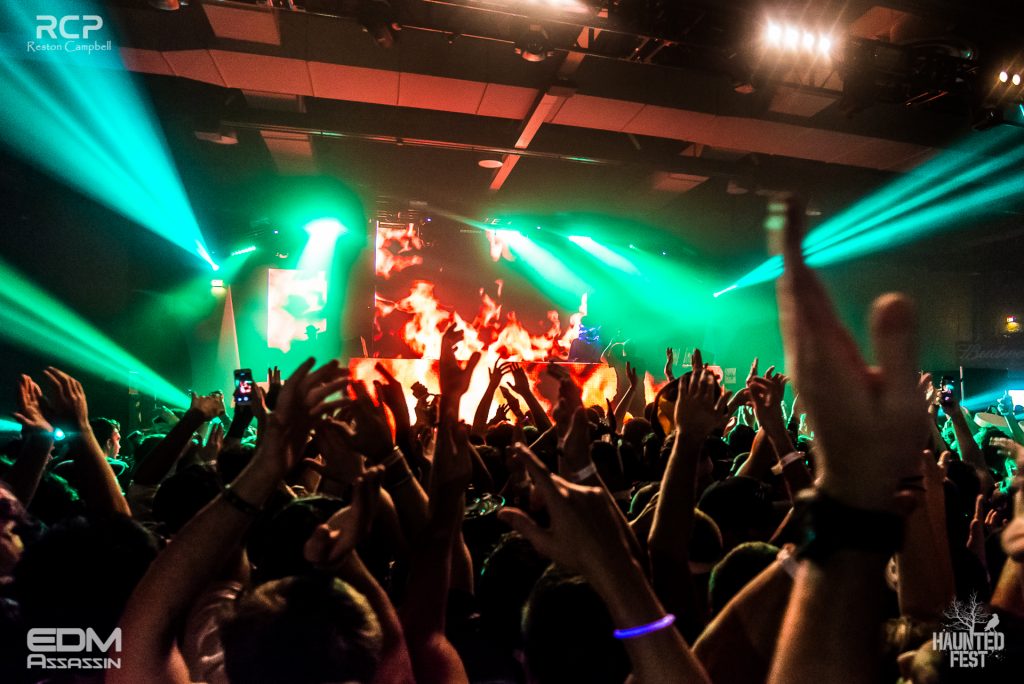 As the first drop of Kaskade ensued, so did the lasers. This was a perfect point in time that amazing music met breathtaking production. Attendees danced the night away until Kaskade unfortunately ended. As most festivals and big shows are chaos exiting, something special was happening on night one for Haunted Fest. People all around were connecting with each other and already making plans to meet up and rage out for day 2.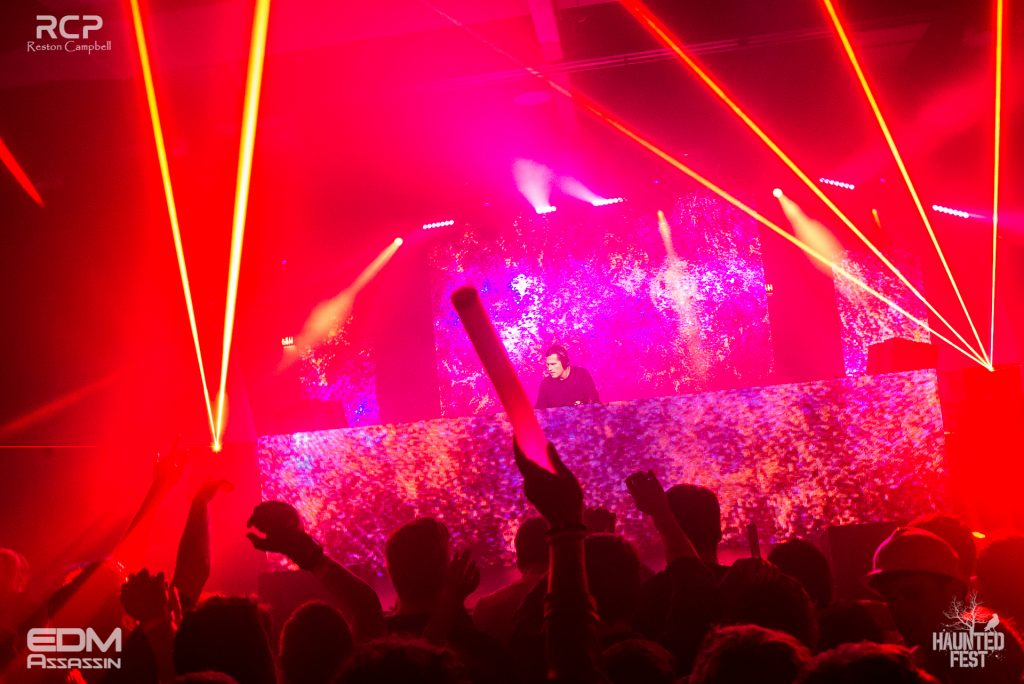 As night 2 rolled around, many of the joy filled faces of night one started to pack the venue creating an eclectic atmosphere once more. As the crowd filled in, Dominic Parisi started off night 2. Shortly after, a Columbus favorite, Corrupt took the stage and immediately had the crowd dancing out of their shoes. He pleasured us all dropping a never heard before track featuring the one and only, Karra on vocals.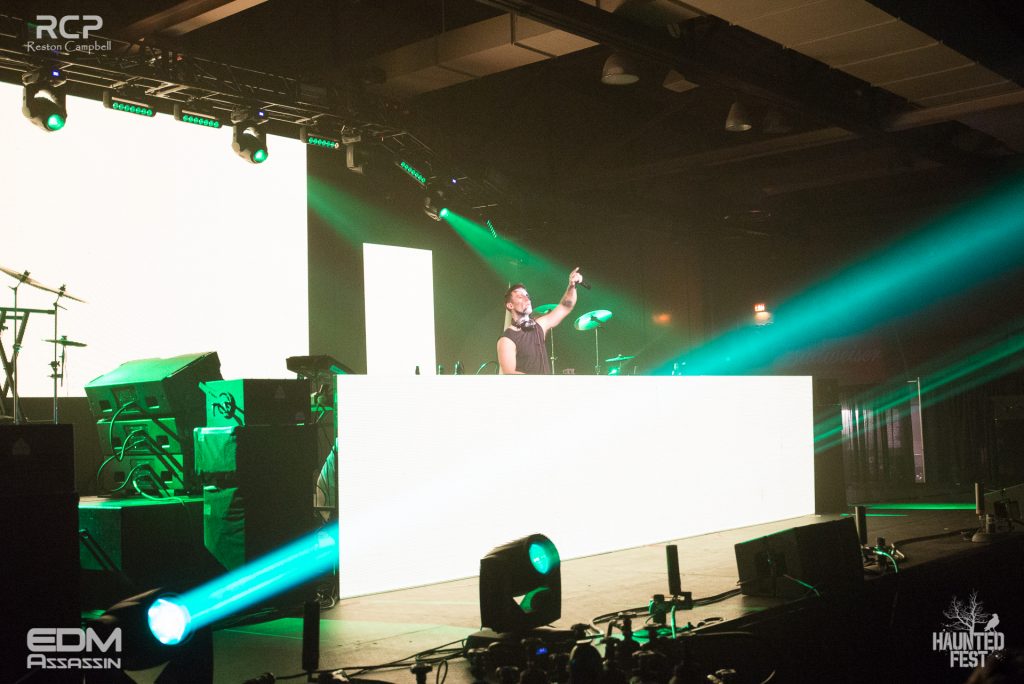 San Holo was up next, and as expected, did not disappoint. As everyone started preparing for the final 2 acts of the festival, attendees started to notice even some of the events artists were in the crowd having just as much fun as everyone else. This added to what had already seemed to be a flawless weekend. As Galantis took the stage, they took over the crowd. A perfect mix of drops and instruments being incorporated live left the crowd awestruck. As night 1 was coming to an end, the crowd had one last chance to rage out to with Brillz. With what energy everyone had left, he managed to make attendees danced that out. With Haunted Fest 2016: Columbus coming to an end, patrons and workers alike took a moment to realize what a truly special event they had just been apart of.
Photos: Reston Campbell
Leave a Reply