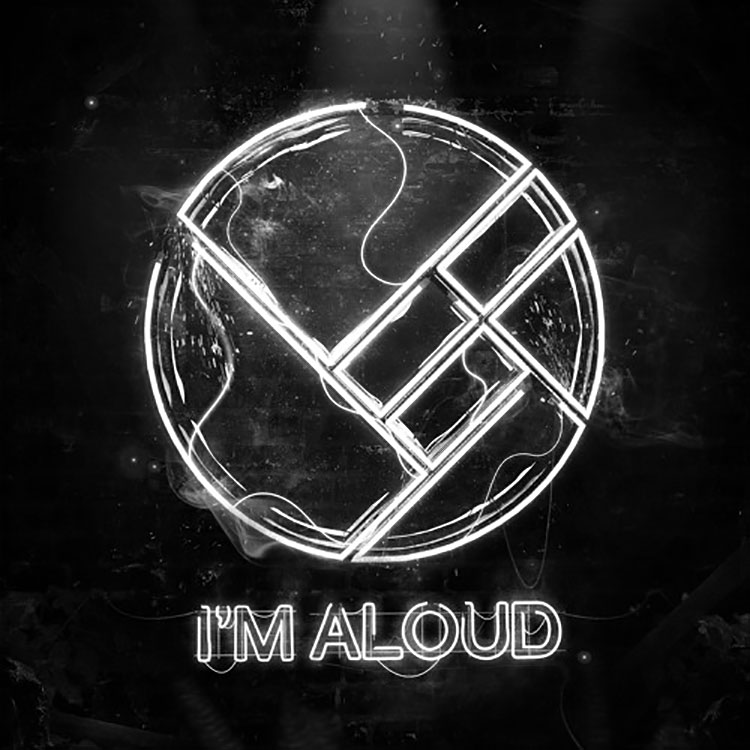 I called this record I'm Aloud because, in creating it, I had to realize that I was allowed to break the rules. I just decided to forget what everybody else was doing and find my own wave. The resulting body of work is honest, original and generally weird as hell. Im very proud of the EP and I hope it inspires other artists to get weird in their very own ways as well. Be allowed. Be aloud.
If it was to me, my work on this review article would ended here. Be realists, there really is something to add to a manifesto like that? Well, the most cynical amongst you might say that Herobust isn't the first (and for sure even the last) artist who proclaimed to 'follow his own inspiration without caring about trends and others works', and I agree, but what's make the difference here, is the fact that he did for real.
Try to take a careful  listen. Honestly it's pretty impossible to insinuate he made on purpose, following some defined current fashion. Obviously there are some familiar elements, and they also are easily recognizable (I personally hear some Snails and NGHTMRE influences), but the results is far beyond any speculations.
Getting down to the tracks themselves, I tell you clearly that most of the EP doesn't lend itself to an easy listen. A superficial approach through low-quality devices probably might lead you to think you are aiding a clash between drunk Optimus Prime and Megatron, but as soon as you give it a real chance with a proper pair of headphones, you'll able to see the truth.
All the 'borderline insanity and deranged robots' suddenly engage onto forming a perfectly mixed puzzle, composed by a smart exploitation of calibrated doses of abrasive and grime synths, scratchy lasers, rumbling darkness and heavy trap beats.
A dedicated mention is necessary for the closing track 'Weigh Home' which, assuming the 'bonus track' role, fully jump in the Future Bass flow, showing off how this new Herobust's approach is perfectly suitable also for a melodic overtures, paving thus the way for intriguing future scenarios.
Leave a Reply