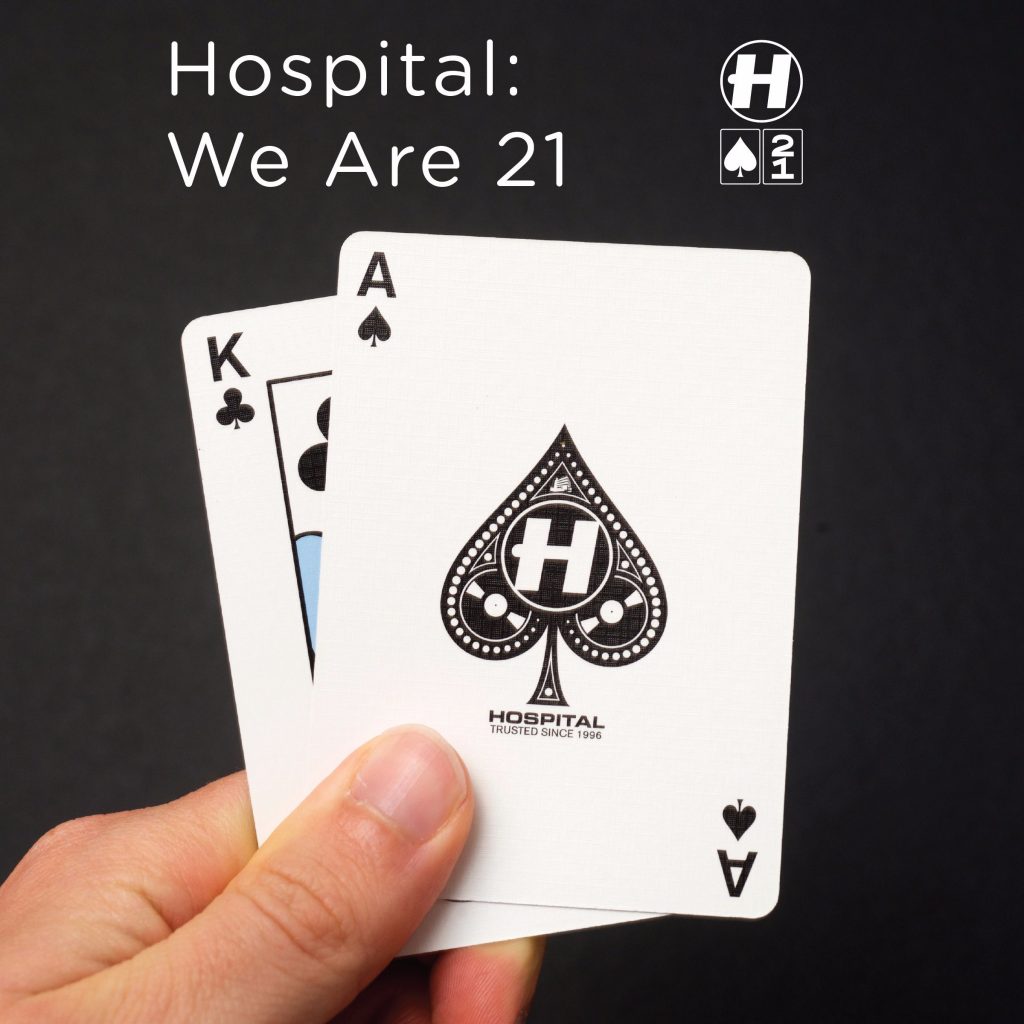 Hospital Records is a label I hold very dear, they've brought some of my favorite artists into my music library and signed one of my notable favorites from Liquicity, Maduk. That being said, with 2017 marking them being around for 21 years, they decided to throw a blackjack theme on it and release 24 new songs. Safe to say that it didn't bust though, because it also included 44 other great releases over the past many years on Hospital Records.
A track that surprised me MAJORLY was Warning by Whiney, normally he creates the feel good happy basslines in liquid drum and bass but that was a dark and heavy track… I loved it. I really hope to hear more of that from him. Guess what? I did later on this LP on his remix of Storm Brew by TC. Wonderful releases! I also loved a track by Makoto named Speed of Life because of the wonderful basslines in it, Makoto is a wizard when it comes to liquid drum and bass.
Overall, out of the new releases it seems to be an even balance of liquid drum and bass and some dark liquid which is nice to see from some of these artists. Check out We Are 21 here and let us know what your favorite tune is!
Leave a Reply