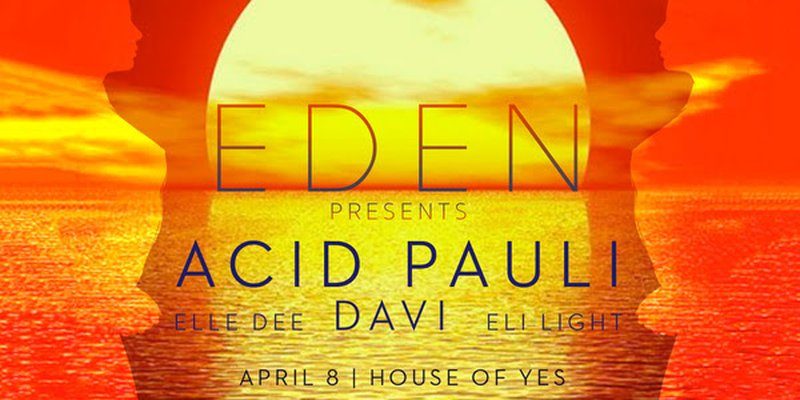 House of Yes is constantly creating new events and parties that are of some of the upmost uniqueness.  The latest of these unique ideas is EDEN.  EDEN is unique experience for those attending because it will focus on the participation of the crowd.  It encourages guests to meditate in a way, reconnecting with their inner spirit while experiencing the community and immersive environment with sensual music.
For April 8th, they will be calling upon Acid Pauli to headline the event.  He will be supported by DAVI, Elle Dee and Eli Light.  Elle Dee is a veteran of the New York City music scene, Eli Light is coming to Brooklyn from Colombia and DAVI is being brought to the show under Crosstown Rebels' record label.
The one-of-a-kind visual attributes, which are accustomed throughout the House of Yes rooms, will feature mezcal cocktails and altar installations by GEM&BOLT. This will feature heart opening cocktails created with the holistic and sustainable liquid spirit distilled with an herb called Damiana.
Tickets and more information available on Eventbrite.  Hopefully you will be able to attend this amazing opportunity to relax.
Leave a Reply