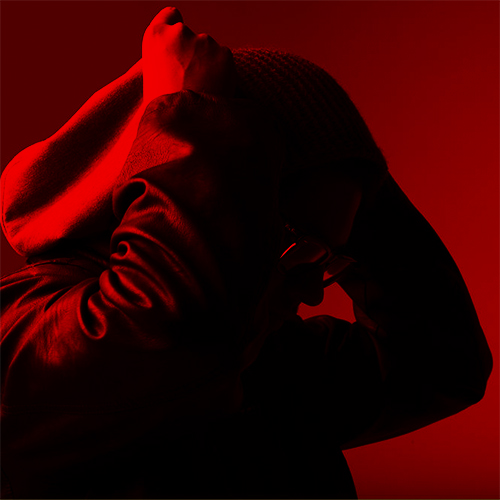 After an interview I did with Zen recently I got to thinking about his new release and the collaborators which included a guy called Type3. We connected via Twitter to learn something more about this Las Vegas resident and his love of the purer forms of House music.
Tell us something about yourself, age location and how you started out producing?
I go by TYPE3. I'm 23 from Las Vegas, NV. I first started out after getting inspired seeing my little cousin Sebastian Knight producing. I was 18 and he was 14 at the time.
What were your early influences in the EDM industry and what help have any given you?
My early influences were Daft Punk after seeing their One More Time video on Toonami. Axwell, Laidback Luke, Tommy Trash, and Steve Angello were also influences when I started getting into house and electro.  I have to shout out fellow Vegas producers Shelco Garcia & Teenwolf for helping me get to where I am today.
Genre's you prefer and why?
House –  Because you just can't beat a groovy bassline and some sexy percussion.
Groove House – Because its amazing seeing sexy music coming back but with the energy of big room.
Electro House – Because who doesn't like dirty electro basses? Nothing like the energy of electro house,
Today who are the artists you respect and why?
Tommy Trash – Whether its his progressive house or electro stuff, his productions are always top notch and never cease to amaze me.
Steve Angello – I've been a fan of his since "Gypsy" and "Valodja".  I respect what he's done for dance music as a whole.  His "Wild Youth" album is amazing!
Axwell – I love his old Latin/filter house style as well as his recent stuff with Sebastian Ingrosso.  His productions as well as his label, Axtone, have a certain imagery and make you think and feel a certain way.
Shelco Garcia & Teenwolf – Aside from being local heroes and awesome producers, they showed me its not impossible to go for this production thing. They were there to lend a helping hand, helping me improve, and were one of the first to really support me. They'll always have my respect.
 Any releases or upcoming music we should be looking out for?
Yes! I have a track with Zen and Uknew dropping
February 1st
on Durp Supera Records! Definitely Keep a look out for that!
What does the EDM Industry do best and what can they improve for young artists?
I think theres a lot of people in the industry that take advantage of young producers offering them certain things but in reality they're only in it for the money and themselves.  If there can be less click-bait articles and more pieces about up and coming artists, the EDM internet community would be a better place.
What does 2016 hold for you and what last pieces of advice can you give to the new producers still grinding?
2016, people can expect a lot of new TYPE3 material!  The best advice i can give new producers is never stop learning and make music you enjoy, not music that you think other people will enjoy.
Take a listen below to the groove that TYPE3 lends himself to musically and you can't help be reminded of an earlier time before 'EDM' became what the purists call mainstream. This has that hallmark sounds of someone who is staying original but true to the roots of it all.
Leave a Reply