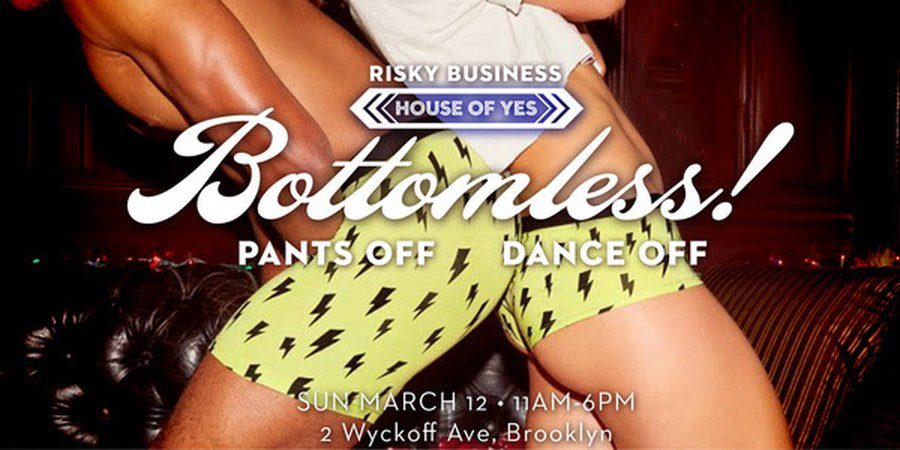 House of Yes is the place to be for the best themed parties in Brooklyn.  The latest in this string of awesome parties is their Bottomless! Brunch Party.  This will be taking place March 12th from 11AM until 6PM at the House of Yes club.
'What is the theme of this awesome brunch,' you ask? Well, House of Yes is teaming up with Risky Business in order to host a pants-optional all day brunch.  The day will consist of brunch specials, full DJ lineups and a full dance competition.
Brunch Specials:
$20 unlimited mimosas (max 1 hour)
$20 prefix menu includes: 1 entrée, coffee + 1 Mimosa or Bloody Mary
The dance off is the 'pants off, dance off' which will be open for fans to possibly win a free brunch for two at a later date.  The event will be free with an RSVP, so reserve your tables as soon as possible.  Brunch table reservations are available for groups of 6 or more by emailing brunch@houseofyes.org.  Below you can find the lineup of DJ's for the night.
DJ Lineup:
Leave a Reply